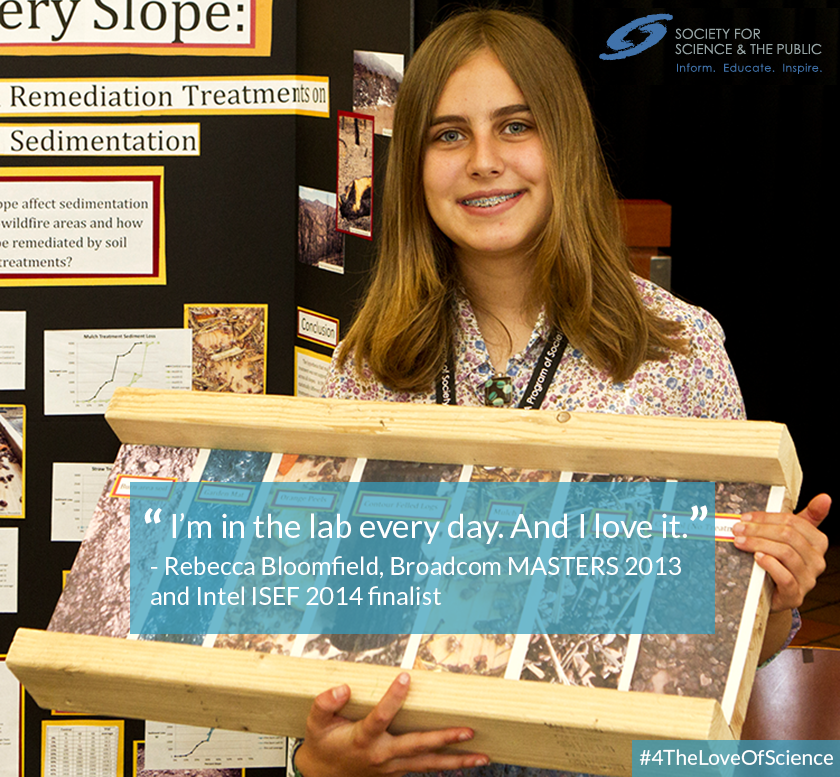 "Choosing to do a science fair project is a risk. You pour hundreds of hours into a project that may or may not culminate in recognition. You pour your heart and soul into it; you work, you sacrifice. While my friends are holding jobs, attending social events, and relaxing the summer away, I'm in the lab every day. And I love it."
– Rebecca Bloomfield, Broadcom MASTERS 2013 and Intel ISEF 2014 finalist
The Society is compiling photographs that show how passionate our students, members and alumni are about science. 
You can get involved by submitting photos of your own to ssp@societyforscience.org or posting on social media using the hashtag #4TheLoveOfScience.