Five questions with Lemelson Award for Invention winner, Rachel Bergey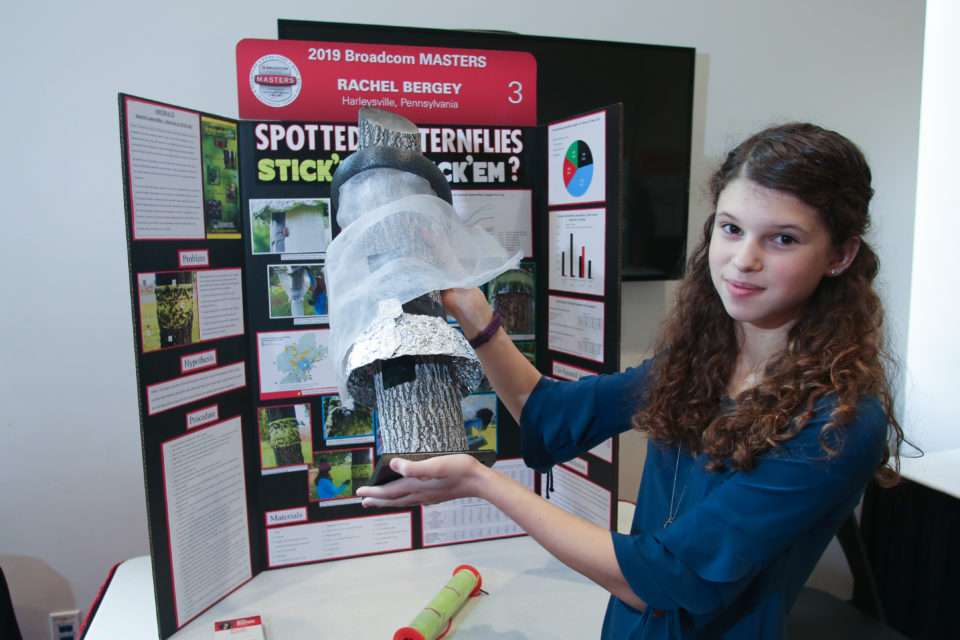 Rachel Bergey is a ninth grader from Harleysville, Pennsylvania, and the recipient of the 2019 Broadcom MASTERS $10,000 Lemelson Award for Invention. Her invention addresses one of the largest economic threats facing Pennsylvania today—Spotted Lanternflies. The insects can cause oozing sap, leaf curling, wilting and dieback on trees. One way to trap the pests is with yellow sticky bands around trees. However, that strategy has weaknesses such as limited surface area and the need for frequent replacement. Some Spotted Lanternflies can jump off the tape and then catch and kill helpful insects or birds. Rachel designed an effective, eco-friendly trap for catching this invasive species.
Rachel is one of five girls who won top prizes at this year's Broadcom MASTERS competition, the first time in the competition's history that it was a sweep for girls. Rachel's work has been featured in The Philadelphia Inquirer, as well as KYW News Radio, among many others.
What was your experience like at the Broadcom MASTERS?
It was one of the best weeks of my life! It was also one of the most tiring, hilarious and fun-filled. By the end of the week, everyone felt like family and now, we have so many great memories! I learned a lot about teamwork, time management, computer coding and even seining, a method of fishing using a net called a seine.
So far, which moment in your life made you feel the most accomplished?
Becoming a Broadcom MASTERS finalist! My science project was certainly not easy, but was totally worth it! If it had been an easy joy ride, I would not have felt the same sense of accomplishment. I truly feel that hard work pays off.
Through my research, I not only discovered a more effective way to take stress off of my family's trees, but also found my love of science. I also learned that I don't need to be nervous presenting to a group of people.
What would you tell your 5-year-old self if you could talk to her today?
Don't always compare yourself to others; be happy with who you are. When you make a mistake, instead of replaying the situation over and over in your mind, think about how you can learn from your mistake so you can do better next time. When you do succeed, be humble and enjoy it!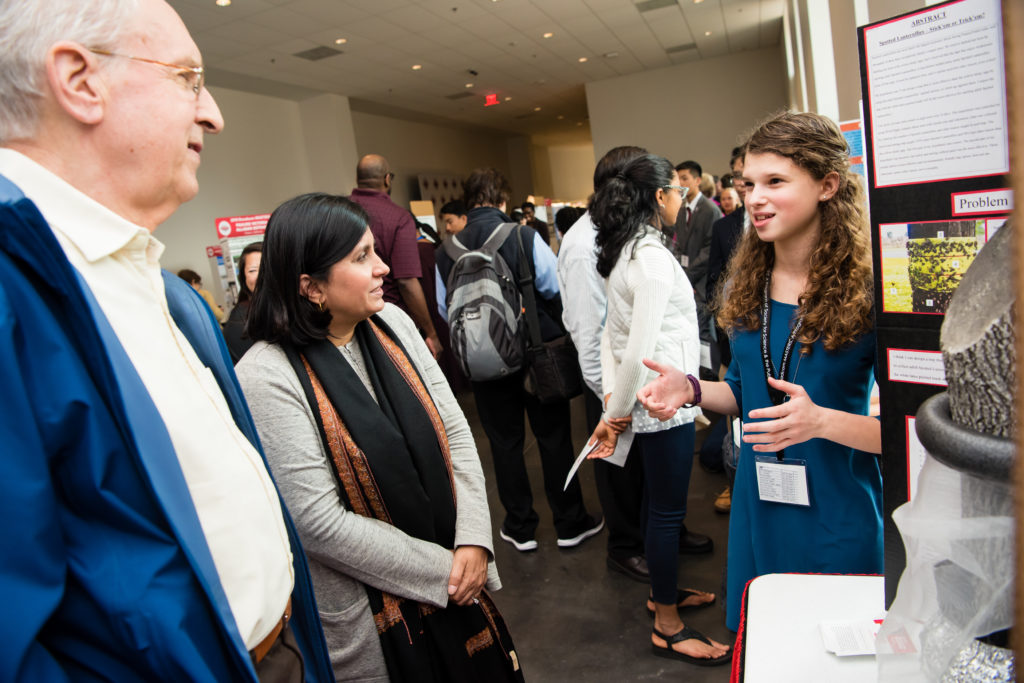 What is the strangest scientific fact you've come across over the course of your research experience?
My experiment was based on finding a way to catch Spotted Lanternflies, which are hurting my family's maple trees. I really enjoyed the research process of my experiment because it was based on observation. I could not simply look up the answers online because there isn't much known about this species. One cool thing I discovered is that the Spotted Lanternflies prefer to climb up, not down, so I used that instinct against them.
What's next for you?
I would love to take the trap to market. First, I want to experiment more to see if I could make a more durable design since my current trap is made of tinfoil, netting, duct tape and staples. Another option would be for me to make a DIY video so people can make the trap at home. Either way, my goal is to hopefully help people save their trees from the Spotted Lanternfly.