Five questions with ISEF 2019 Best of Category in Translational Medical Science winner, Hannah Herbst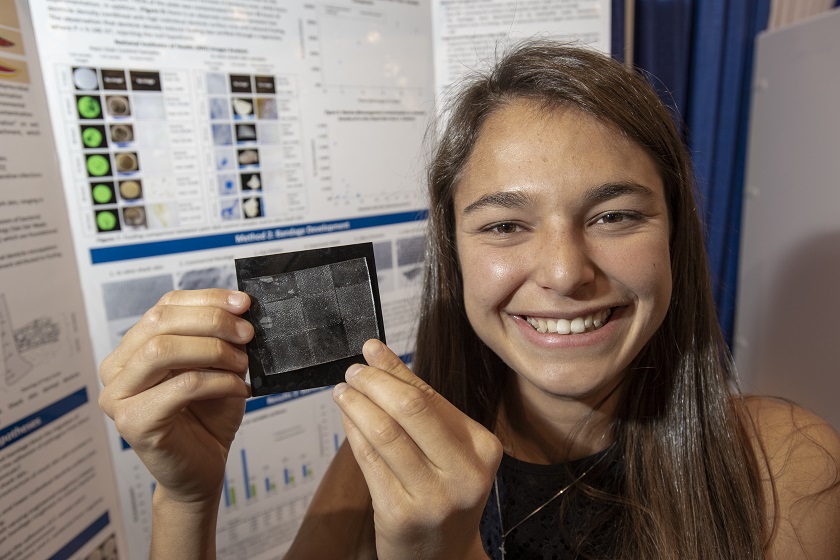 This post is part of a series profiling the top 22 Best of Category award winners of the Intel International Science and Engineering Fair (ISEF) 2019. Intel ISEF is the largest pre-college, international STEM competition in the world. This year's competition included participants from 80 countries, regions and territories. Every year, the brightest young scientists from all over the world come together to participate in this incredible fair.
In this year's competition, Hannah Herbst of Boca Raton, Florida, was the top winner in the category of translational medical science. Hannah developed a reusable, antibacterial bandage made from shark skin. Her goal was to reduce rates of healthcare-associated infections globally. Research has shown that shark skin is less prone to growing bacteria and will therefore inhibit the growth of antibiotic-resistant superbugs.
Here is our conversation with Hannah.
How do you deal with setbacks?
Almost all of my successes in science have resulted from seemingly catastrophic failures. Whenever I face a setback or challenge in research, I see what I can take away from it. I analyze the situation to realize what I did wrong and how my method or technique could be improved. Often, the solution lies in the failure.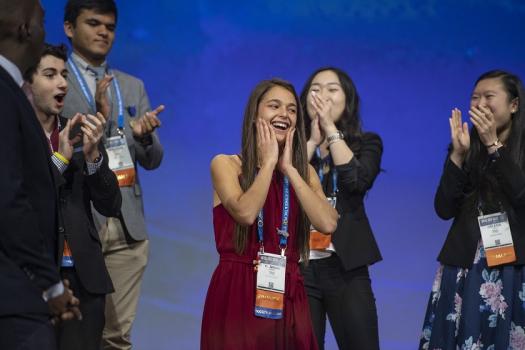 What is the last book you read?
Run the Mile You're In by Ryan Hall. It is the perfect inspiration as it is about a man who persevered in his field and used his natural talents to serve others.
What issues do you feel all countries should unite to take on?
I believe that healthcare access is one of the most urgent issues facing society today. We must make healthcare more accessible not only to those in developed nations with hospitals just miles from their homes, but especially to those in underdeveloped nations who lack basic resources. 
How do you unwind when you're not doing research?
Research is my passion. I love to explore new topics and learn about what's going on in the world. When I'm not doing research, I unwind by going to the beach, volunteering with my robotics team and running. 
What is something that people aren't worried about that they should be more worried about?
I believe that people should be more focused on healthcare access for those in underdeveloped nations. There are many fantastic organizations attempting to tackle this problem, such as UNICEF, but more awareness of this problem would likely result in more solutions.