Five questions with ISEF 2019 Best of Category in Plant Sciences winner, Amara Ifeji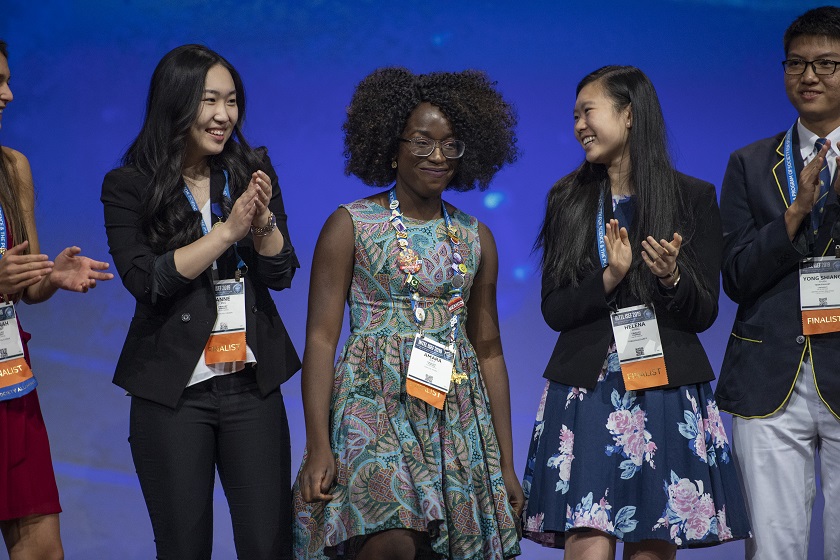 This post is part of a series profiling the top 22 Best of Category award winners of the Intel International Science and Engineering Fair (ISEF) 2019. Intel ISEF is the largest pre-college, international STEM competition in the world. This year's competition included participants from 80 countries, regions and territories. Every year, the brightest young scientists from all over the world come together to participate in this incredible fair.
In this year's competition, the best of category winner in the category of plant sciences, Amara Ifeji of Bangor, Maine, investigated whether or not the presence of fungi in plants roots helps to remove toxins from water. Heavy metals found in storm water runoff are a pervasive environmental issue. These pollutants not only threaten the aquatic life inhabiting these bodies of water, but also have negative consequences on human health.
Amara, concerned about the environment, built a new filter designed to take advantage of the symbiotic relationships plants already have in order to remove heavy metal contaminants in drinking water. Specifically, Amara's project investigated if the addition of arbuscular mycorrhizal fungi would make the plants more effective at removing pollutants from storm water.
Here is our conversation with Amara.
What was your experience like at ISEF?
ISEF was so much more amazing than I had expected! I had heard stories of the magnitude of the fair, but didn't realize how large it was until I experienced it firsthand. There's just something so awe-inspiring about being in a place with thousands of like-minded individuals who have the same passion for discovering scientific solutions to the world's problems as I do. Meeting these people—students, guest speakers, judges, teachers and so many others—was definitely an experience I will never forget.
What issues do you feel all countries should unite to take on?
There are nearly 800 million people worldwide who do not have access to safe drinking water. This is a pervasive issue, one that all countries ought to unite to tackle because access to clean water is a basic human right of which many people are being deprived. 
What is the last book you read?
I just finished Half a Yellow Sun by Chimmamanda Ngozi Adichie for the third time and I have to say that my love for the novel only grows with each time I read it.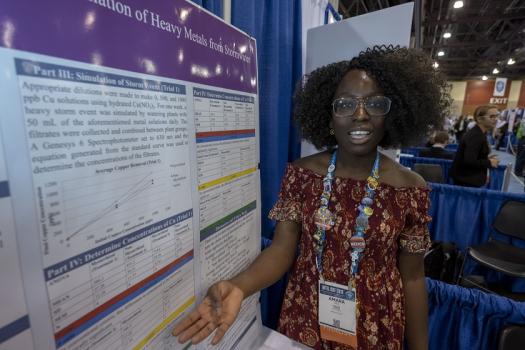 What's the biggest lesson you've learned thus far in your scientific career?
How to turn what seems like a failure into a learning experience. My research teacher loves this quote by Thomas Edison, "I have not failed. I've just found 10,000 ways that won't work." This quote accurately describes my scientific journey. Each and every one of my supposed failures has taught me things that have led me to where I am today.
What is something that people aren't worried about that they should be more worried about?
Climate change! Although there is tons of data to back up the fact that the phenomenon is currently happening, many people remain unconvinced. This has caused the issue of climate change to be left on the backburner when it should be at the forefront of issues we need to address.