Five questions with ISEF 2019 Best of Category in Animal Sciences winner, Richard Beattie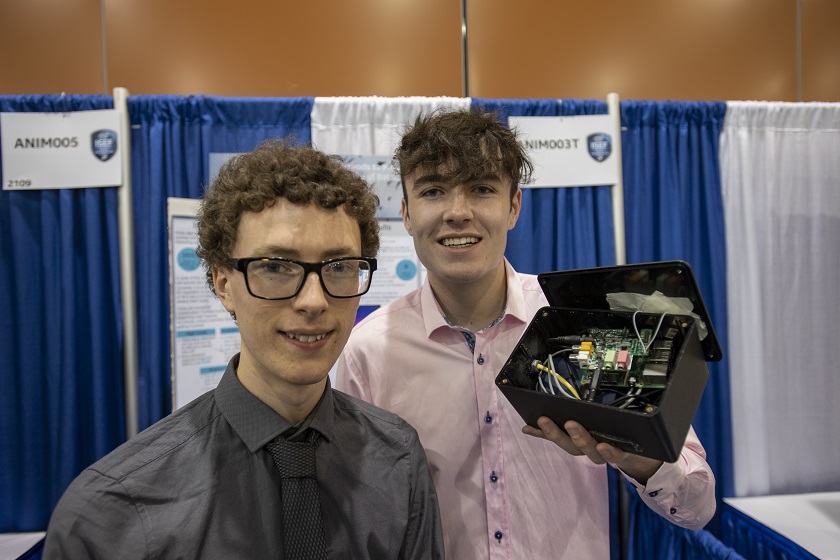 This post is part of a series profiling the top 22 Best of Category award winners of the Intel International Science and Engineering Fair (ISEF) 2019. Intel ISEF is the largest pre-college, international STEM competition in the world. This year's competition included participants from 80 countries, regions and territories. Every year, the brightest young scientists from all over the world come together to participate in this incredible fair.
In this year's competition, Richard Beattie of Dublin, Ireland, was one of the top winners in the category of animal science. Richard and his partner, Dylan Bagnall, also from Ireland, developed a system to aid bat conservation efforts. Though they are often associated with haunted houses and vampires, bats have a key role in the ecosystem, particularly for maintaining balance as the world's lead night-time insect-eaters. In many parts of the world, they are also under threat. With this in mind, Richard and Dylan designed a low-cost bat detector and developed a genetic test to identify specific bat species. They even set up a repository for citizen-scientists to upload bat calls, identify species, access information and more.
Here is our conversation with Richard.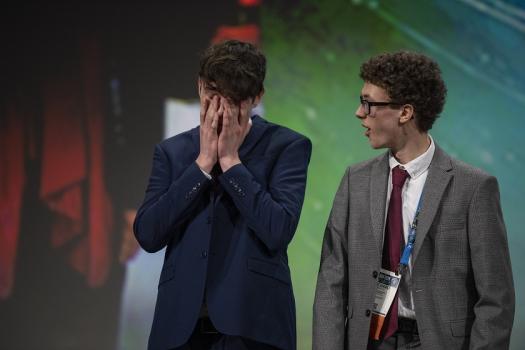 What was your experience like at Intel ISEF?
My experience was phenomenal. The sheer variety of projects made me want to move down every aisle at a snail's pace just to read everything, and the opportunity to meet new people from around the world allowed for cross-cultural connections – as an international attendee, the desert landscape of Phoenix was amazing to me, and it was interesting to see the little differences between the U.S. and back home.
How do you deal with setbacks?
I find focusing on something else for a while to be beneficial. Usually I encounter a setback because I'd approached the problem under a wrong assumption or without all the information. By letting my mind focus on another task, I can then come back and examine the problem again, but with a fresh perspective.
What is something that people aren't worried about that they should be more worried about?
Over the past decade, we have seen a dramatic devaluation of science. Often, scientific facts are cherry-picked to support preconceived beliefs and ignored if they challenge those beliefs. "Gut-feelings" are treated as valid forms of evidence. This devaluation has led to children put at risk of dying from measles, countries shrinking due to rising sea-levels and a breakdown in dialogue between people.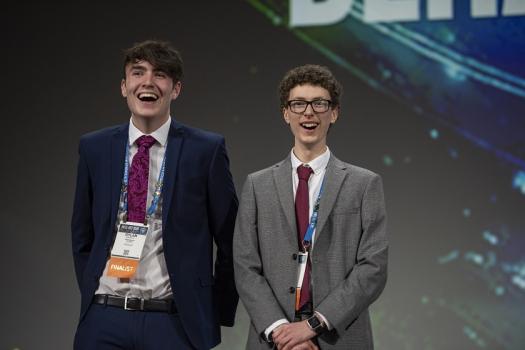 What do you feel is the most important invention/scientific breakthrough in the world?
The computer. While the effects of the computer have been felt more recently than those of such revolutionary devices as the wheel, vaccines or the steam engine, the degree to which it has been integrated into society shows its worth. It has certainly improved communication and knowledge retrieval, but it also underpins everything from traffic systems in modern cities to the expansion of credit and, of course, the analysis now needed for scientific research. The computer transforms every sector it is applied to and will do so in those to come.
How do you unwind when you're not doing research?
It's very basic, but I try to run a couple of times during the week—normally with my dog. Spending time in fresh air has a therapeutic quality, clearing my mind and bringing back my focus. Running provides the perfect outlet to do this, and seeing my dog's smiling face is enough motivation to keep me going.