Five pieces of advice for this year's Broadcom MASTERS finalists (from alumni who've been there)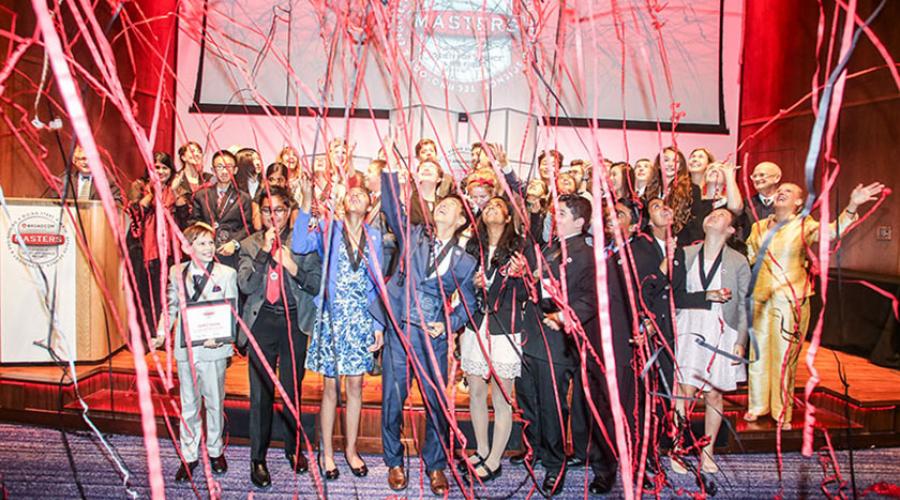 The nation's 30 top middle school scientists will be heading to Washington, DC from October 20-24 to compete in the Broadcom MASTERS – the nation's most prestigious middle school STEM competition.
Although these young scientists and engineers are working to solve our world's biggest challenges, competing for more than $100,000 in awards is enough to make even the most talented student just a bit nervous! Luckily, past finalists are here to share their advice.
---
1. Hari Bhimaraju, 2015 Broadcom MASTERS Finalist
"Just be natural when you're doing the challenges. You were chosen as finalists because you're intelligent and curious naturally. You don't have to try to impress."
2. James Roney, 2014 Broadcom MASTERS Finalist
"Always do your best during challenges but don't forget to enjoy this incredible opportunity."
3. Rajiv Movva, 2014 Broadcom MASTERS Finalist
"For your project, just remember that you know more than anyone else about your own work so make sure to convey the depth of your knowledge to the judges."
4. Eleanor Sigrest, 2016 Broadcom MASTERS Finalist
"Be yourself, share ideas, and make sure to communicate. Communication is key."
5. Cynthia Chen, 2016 Broadcom MASTERS Finalist
"Go into the challenges with an open mind and always try to gain something new or learn something new from them."
---
View this year's Broadcom MASTERS finalists.
---
You can meet this year'sTop 30 finalists at the 2017 Broadcom MASTERS Science and Engineering Project Showcase.