Family, mentors and peers helped shaped STEM experience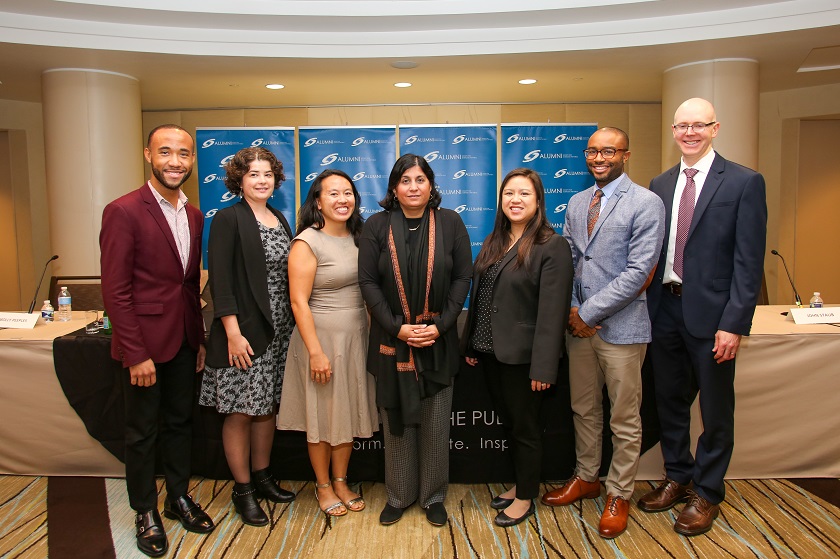 The Alumni Career Panel, an annual event during Broadcom MASTERS finals week, is an opportunity for finalists and attendees to heed the wisdom and advice of previous participants of the Society's competitions.
Moderated by Maya Ajmera, President & CEO of the Society and Publisher of Science News, the panel last month featured several accomplished alumni: Betsy Hsu (ISEF 1994), program manager at the National Cancer Institute; Emil King (ISEF 1992-1995), program analyst at the DC Department of Energy and Environment; Molly Peeples (STS 2001, ISEF 2000), associate astronomer at the Space Telescope Science Institute; Willie Reaves Jr. (STS 1994; ISEF 1993), director of partnering products and services at Biotechnology Innovation Organization; John Staub (ISEF 2004-2006), director of the office of petroleum, natural gas and biofuels analysis at the U.S. Energy Information Administration and Minh-Hai Tran-Lam (STS 1999), senior advisor to the Chief Information Officer at the Federal Deposit Insurance Corporation.
This year, the panelists described the unique experiences and challenges they faced as young science enthusiasts and how family, friends and mentors helped them become who they are today.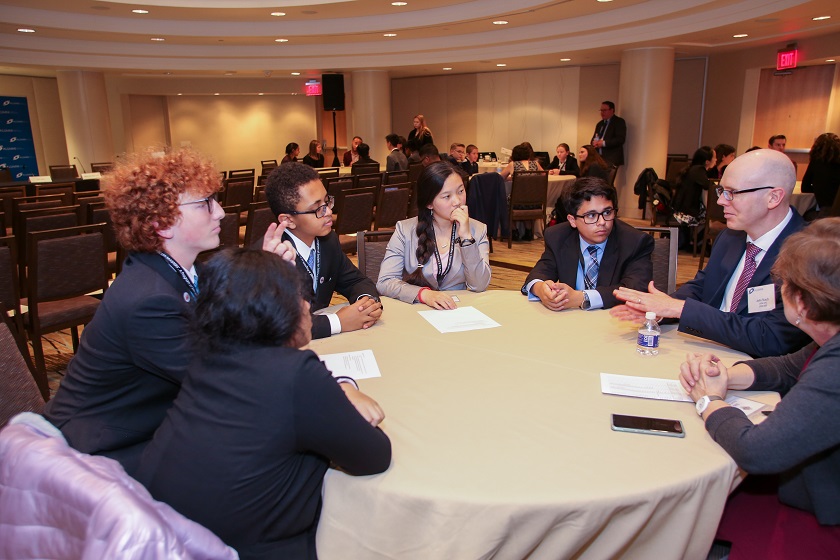 Betsy found her tribe through science fairs and clubs in high school. "I had friends and peers who were in the same culture of doing science fairs and environmental clubs. There were cliques, but everyone found their place. I don't know that I felt different because I had a base of friends with similar interests."
John grew up in a town of 2,500 people in South Dakota. He shared that his interest and learning about science came from watching PBS Nova Nature. "I grew up on a farm—so dealing with livestock, machines and building things was a quiet lifestyle. I didn't have a fancy lab, but I was interested to learn how elementary school students become interested in science." He encouraged the young alumni in the audience to be curious and look for learning opportunities.
When asked what they were like in middle or high school, all the panelists shared that they were involved in lots of activities. A few admitted that they did feel different during that time period.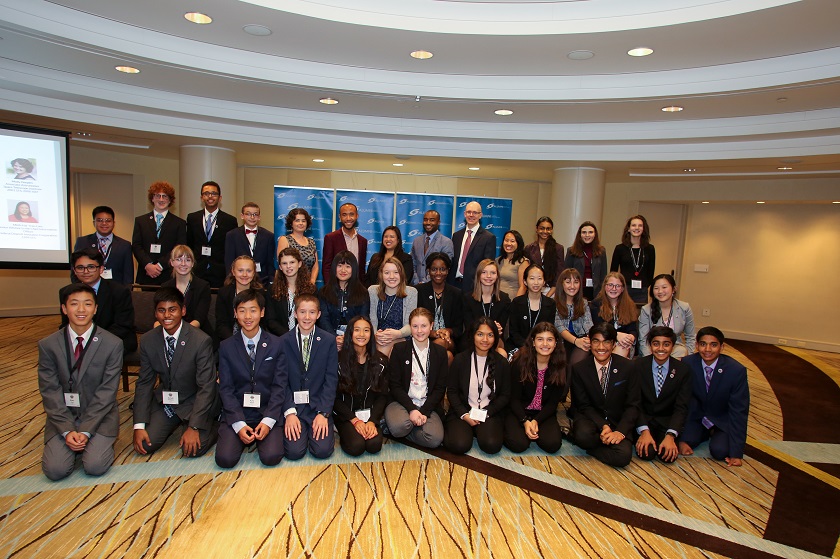 Emil echoed that he enjoyed school, science fair and homework, unlike most of his peers. He also enjoyed typical teenage activities like skating board and playing video games. He also loved sneakers, an emblem of his 90s youth. Emil also shared the benefits of being an engaged student: "Through your interest in science and participation in competitions, you can receive scholarships and find a lucrative career."
Fellow panelist Minh-Hai added, "One of the judges at my local science competition told me about an internship opportunity, which led me to my current career, one I never thought I would have. I encourage everyone to ask for help. I still ask for help all the time."
The panelists also shared words of wisdom about handling pressure as students or young professionals. "Learn the difference between good and bad pressures and find outlets outside of school," said Molly. Her outlets include spending time outdoors, running and hanging out with her cat.
Betsy added, "It's okay to fail. You won't always be the best at everything. Continue to try, do your best and embrace a growth mindset."
The main takeaways from the alumni panel were about the importance of being yourself, asking for help when needed and enjoying the process overall. Eventually things fall into place.