Experiencing STEM and Stroopwafels at EUCYS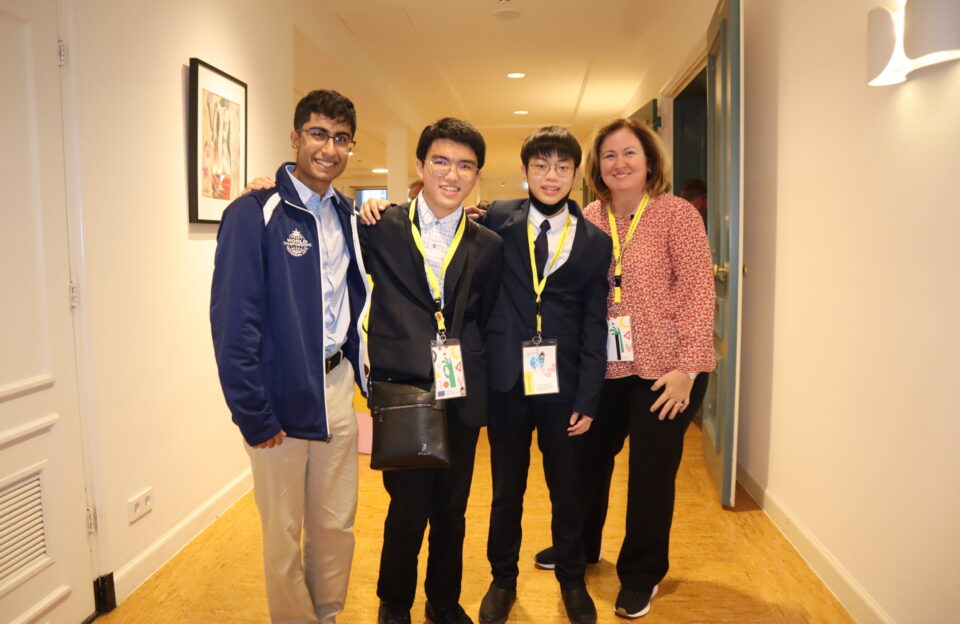 For three young innovators, Varun Madan, Sheng Ze Yeoh and Saan Cern Yong, Regeneron ISEF 2022 helped open doors to another distinguished international STEM contest: the European Union Contest for Young Scientists (EUCYS). In its 33rd year, the competition took place in Leiden, Netherlands and brought together 14- to 20-year-old students from across Europe and beyond, giving them the opportunity to display their research in a scientific forum and network with STEM professionals. While presenting their research in this way felt somewhat unfamiliar — Varun, 18, a student at Stanford University; Sheng, 16 and Saan Cern Yong, 17, students at Catholic High School in Petaling Jaya, Malaysia — agreed their experience at EUCYS was unique.
"Showcasing my research at EUCYS was a surreal experience. It was an honor to meet so many of the brightest minds from around Europe and the entire world," shared Varun. "I participated in virtual ISEF this past year, so this was completely different than when I previously attended ISEF in person. This was a smaller event where I got to know more of the finalists."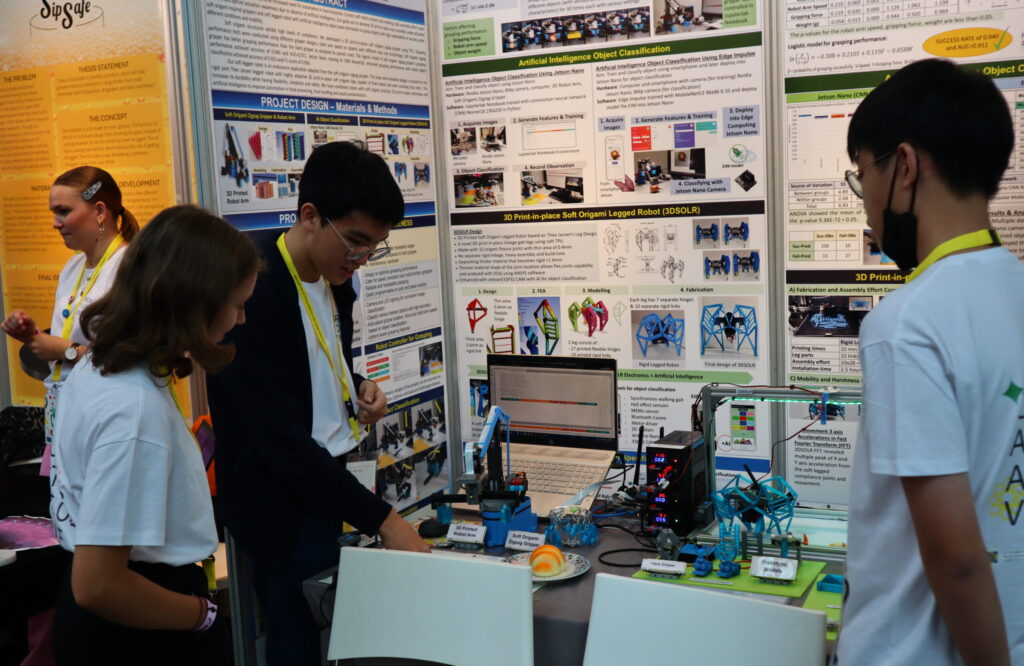 "It was a very enjoyable and pleasant experience," said Sheng. "At first, it was very challenging to explain our research to teenagers and children as we had to simplify in layman's terms. We eventually got a hold of it, and it was very rewarding to see them nod their heads in excitement and ask questions proactively when we demonstrated our project."
"I was honored to showcase my research at EUCYS, being able to share my ideas with other young scientists and the local students in Leiden. Many of the younger students showed great interest in our project and were fascinated by it," expressed Saan. "Compared to ISEF, there aren't as many projects on display at EUCYS, so I got to know most of the young scientists relatively well."
Sheng and Saan worked together on their project, Soft Origami-Inspired 3D Print-In-Place AI Robots, for which they developed a 3D printed robot capable of fluid motion and surviving drop tests. They combined robots with a soft origami structure to improve flexibility and durability and used artificial intelligence to improve automation in food processing and food handling to avoid contamination during the COVID-19 pandemic, which led to a greater need for the automation.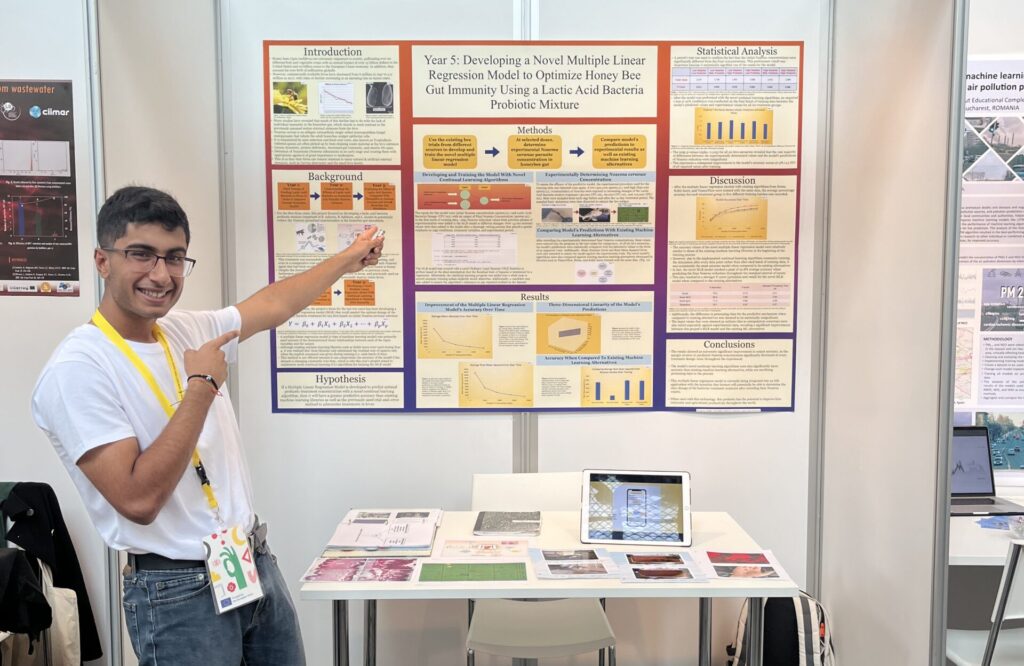 Varun Madan researched how a probiotic treatment technology has the potential to improve beehive immunity and agricultural productivity across the globe. Varun's research revealed that treating the hives with a Bifidobacterium infantis probiotic significantly reduced the counts of the harmful gut parasite Nosema ceranae. Additionally, the treatment significantly improved honeybee gut bacteria counts and overall hive health.
When the students weren't presenting their research, they were hearing from prominent scientists like aeronautical engineer Victoria Bloodworth, and nuclear fusion researcher Morton Lennholm. "I was honored to exchange words with Morten Lennholm," Sheng said. "As a jury member, he has shown keen interest in our research and provided insightful advice on potential future developments and applications of our project."
Not only did Varun, Sheng and Saan learn more about STEM while at EUCYS, they also learned about the history and culture of Leiden. From touring the Rijksmuseum Boerhaave and Leiden Market, to riding bicycles and eating Stroopwafels, viewing the architecture and cruising through the city's canals by boat, they all agree that it was a life changing experience.
Interested in following along during Regeneron ISEF competition week? You can learn about this year's finalists here, and tune in to watch the Grand Awards ceremony on Friday, May 19 to see who takes home the top $75,000 award. That event starts at 9 a.m. CT on May 19.