Eric Chen Named Top Winner at Intel STS 2014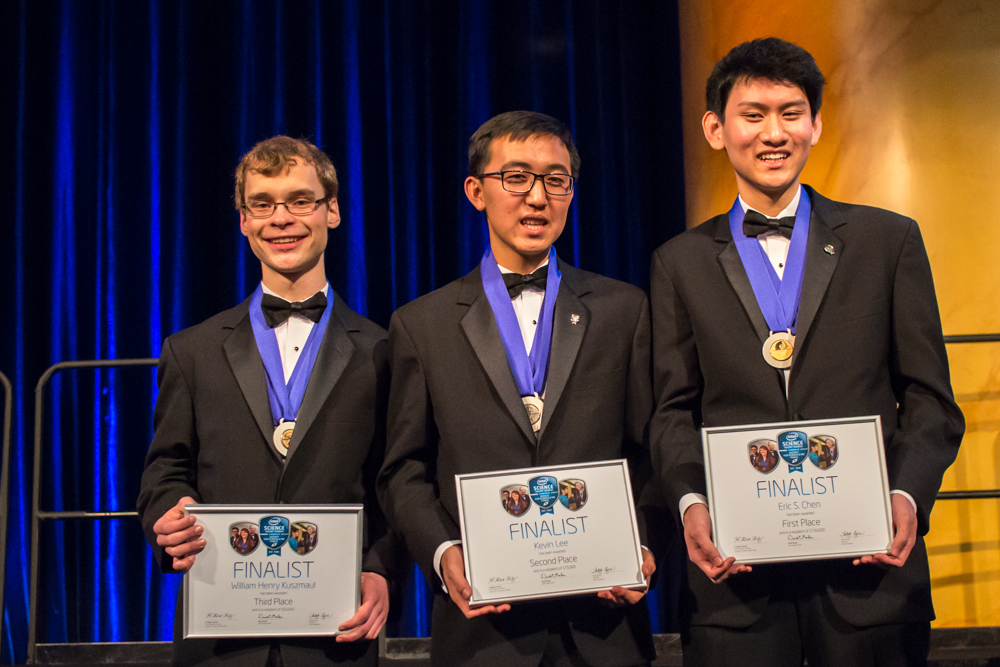 Eric S. Chen, 17, of San Diego, California won the top award of $100,000 from the Intel Foundation for his research of potential new drugs to treat influenza on Tuesday, March 11. Winners were announced at a black-tie gala following the conclusion of the Intel Science Talent Search, a program of Society for Science & the Public.
Eric's interdisciplinary approach combined computer modeling with structural studies and biological validation, with a focus on drugs that inhibit endonuclease, an enzyme essential for viral propagation. Eric hopes his work will lead to a new class of drugs to control flu outbreaks during a pandemic and allow time for a vaccine to be developed.
Finalists of the Intel Science Talent Search, the nation's oldest and most prestigious high school science and math competition, received a total of $630,000 in awards.
Read the press release for more information about Eric and the other top ten winners of the Intel Science Talent Search 2014.