Don't count them out: rural schools do science research too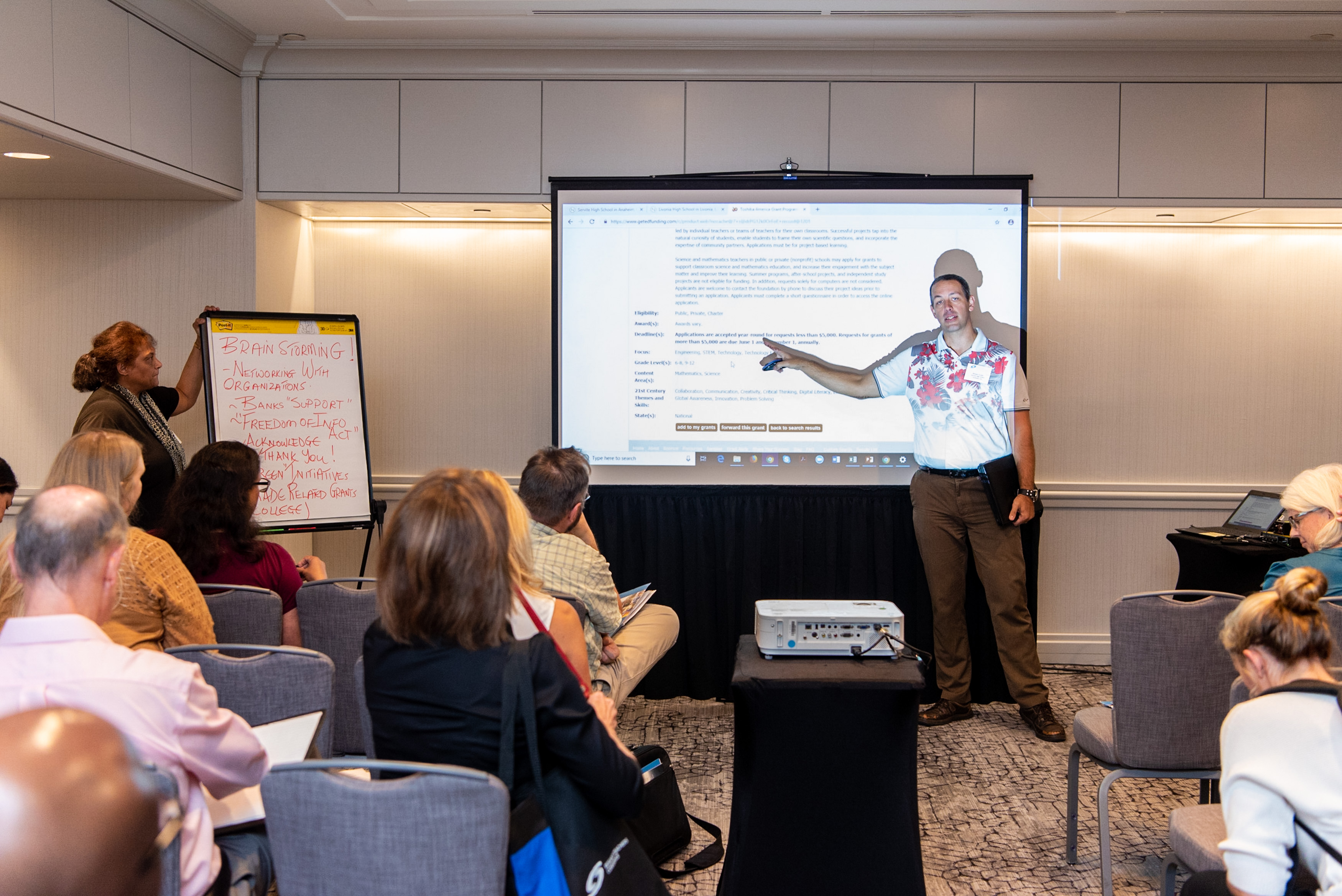 Science research is one of the best ways to engage students in STEM fields, but schools in rural areas face special challenges. In a break-out session during the Society's 2018 Research Teachers Conference, Peggy Veatch from Eldon High School in Missouri and Karen Doersam from Oregon City High School shared some solutions they devised to overcome the unique challenges their rural schools face.
The first obstacle discussed was limited resources. To work around financial restraints, Karen told teachers to "get creative." They can look to partner with local businesses, government agencies or academic institutions that have the means to provide students with the equipment they need. These potential partners may also have mentors students can connect with as well. For instance, Peggy had a student who was having trouble catching enough fish to satisfy his research goals. He also aimed to study species that were not native to his neighborhood, so Peggy reached out to the U.S. Fish and Wildlife Service for assistance. They were happy to oblige and the project continued.
"Your surrounding environment is the best laboratory."
Sometimes, partnerships may not be readily available. In those cases, Karen suggested teachers work with what they already have. "Your surrounding environment is the best laboratory," she said. Many of Karen's students, for instance, studied the plant-life and soil composition around their neighborhoods. Free public data banks, like ones offered by National Oceanic and Atmospheric Administration and the World Bank, can provide students with bountiful quantitative information too.
Having to travel is another issue that can make science research prohibitive. Luckily, technology can help. Setting up virtual meetings, via Skype for instance, is one way Karen and Peggy have connected their students to different members of the scientific community. Additionally, teachers can work with their schools to utilize school vehicles or athletic buses. They have found success in asking local dealerships and churches as well. It may also boil down to giving up personal time after school and/or during the weekends. Peggy recounted how she once embarked on a seven-hour drive to Chicago so that a student of hers would have the opportunity to meet in-person with a scientist whose work inspired her.
Lastly, Peggy and Karen talked about financial need. Smaller schools in rural areas often do not have dedicated funding for science research classes. This means teachers often bear all the expenses for classroom equipment and research materials. To help offset costs, Peggy and Karen encouraged teachers to apply for grants from federal government agencies, private corporations and nonprofit organizations. They also praised the Society's STEM Research Grant Program. Peggy was a recipient of the grant during the 2017 cycle, which allowed her to get three new pieces of lab equipment for her students. For educators trying to create science research programs from scratch, Karen advised teachers to start small. "Citizen science projects are a great way to begin and then you can scale up," she explained.
Over the years, Peggy and Karen have witnessed firsthand the positive impact science research can have on students. "Competition shouldn't be the only end result. It's great, but the experience matters," said Peggy. Science research helps build confidence and draws students out of their comfort zones. More importantly, it can be self-validating—showing students that they are smart enough to pursue any STEM career they desire. These benefits cannot be realized without teachers like Peggy and Karen, persisting regardless of the challenges they come across.