Conversations with Maya: Gideon Yu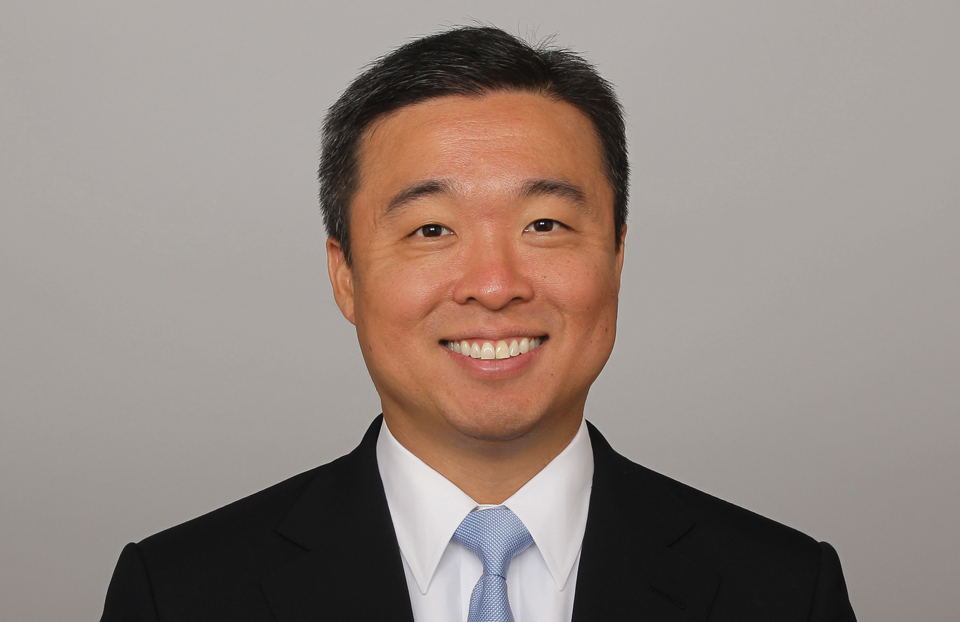 Maya Ajmera, President & CEO of Society for Science & the Public and Publisher of Science News, sat down to chat with Gideon Yu, co-owner and former President of the San Francisco 49ers, Executive Chairman of Bowers & Wilkins and former CFO at Facebook and YouTube. We are thrilled to share an edited summary of the conversation.
I would love to start by discussing your experience as an International Science and Engineering Fair (ISEF) finalist in 1989.
Before I share my experience, I do want to make one acknowledgement to Professor David Wilson of Vanderbilt, who unfortunately passed away last year. He was a local legend in Nashville. He was a chemistry professor who gave back to the community by offering local students the ability to apply their math aptitude in the lab.
I had just won an Algebra 1 math contest, and this older gentleman came up to me and said: "Hey, would you like to apply your math? There's this competition called the International Science and Engineering Fair, and if you can commit to me for a few years, when you're a junior or senior, you can apply to that competition. If you stick with me and give me your best, you will do well there."
So that summer we went through trigonometry, calculus and differential equations. When you're a kid, you don't appreciate the time that adults put into you. But now in hindsight, I don't know where he found the time or the energy to give me all that effort.
Mentors are so, so important in this work. You don't get anywhere without a mentor or teacher, especially when doing research.
So, I just got finished winning the Tennessee state fair, which is a far cry from ISEF. Dr. Wilson sat me down and said, "Look, the best projects from Tennessee have gotten third or second place, so you need to be happy with that."
I went to ISEF, which was in Pittsburgh that year, and was sitting in the Grand Awards Ceremony. Third place comes, no name. Second place comes, no name. Embarrassingly, I was very emotional that I didn't make it. I put my head down, and I had tears in my eyes. Some of the people at my table were consoling me.
There was a really awkward moment where the person sitting next to me said, "Hey, didn't you say you were from Nashville?" I said, "Yeah." He said, "I think they just called your name." I looked at him and said, "That's not a funny joke." Then several of the other people around the table said, "They just called you. Go up there!" I went up to the stage with my hand covering my mouth, which was wide open. Everybody else was smiling, and I just looked like I was completely shocked and didn't think I belonged up there. I won the Grand Award in the environmental sciences category.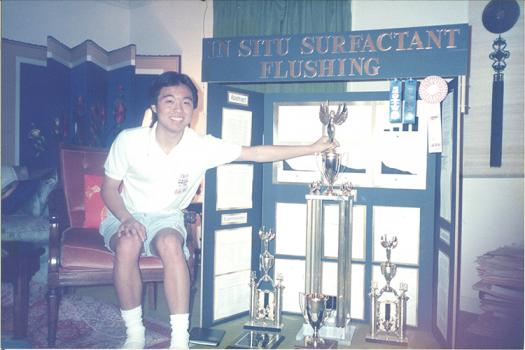 You grew up the son of a minister in the South. You're Korean-American. Tell us about that, how those experiences and upbringing impacted your career path?
In 1972, my parents decided to immigrate to Nashville from South Korea. I was 1 year old. In 2018, it's difficult to think back to what it was like in the Deep South at that time, but to put the region and time in context, the civil rights marches from Selma to Montgomery were in 1965, and they took place less than a day's drive from my home.
We immigrated with no money as an ethnic minority into the South when people were still facing discrimination regarding their civil rights. To have lived through that time, with my father as the pastor of my church and moral compass of our community … it was, how do I put it? It was tough. It was challenging, and it is something that I feel really shaped who I am today. More importantly, I would not have had it any other way.
I think when you grow up around racism, around racial and ethnic segregation, you realize that that the world is very aware of an individual's race. Adversity is a challenge, but it's also an opportunity and a fact of life.
You've had this incredible trajectory of working with the most well-known tech companies in the world. Yahoo, YouTube, Facebook. What was your guiding force along that path? Was it more about being at the right time at the right place or was there a larger plan?
I wish that I could tell you that it was all planned out. And that I'm smart enough to have figured that out, but that'd be very imprecise.
Let me go backwards to answer this question a little bit. I got my undergraduate degree from Stanford and my MBA from Harvard. It was 1999 and I came out to Silicon Valley. I went to two start-ups as the CFO; both failed. I needed to figure out what my career path should be.
I realized that I didn't really feel passionate about either company and took those jobs because I thought they were good career moves. I decided that to the extent that I was lucky enough to have a choice, my future career moves would be consistent with things that I am passionate about.
Is it right place, right moment? Look, to the extent that that phrase indicates a humility and an understanding that you work really hard and then you get some good breaks, then absolutely, it was right place, right time. But I will tell you this: My overarching strategy was, if I'm going to fail, I might as well fail doing something that I love.
So, let's talk about football and how you ended up becoming president and co-owner of the San Francisco 49ers in 2012.
The traditional career path to become a president in the NFL is certainly not science and finance. I'll tell you, Maya, that the comment I just made a little bit ago about following your passions is really what put me on the path to the NFL. I love football. I was on a charity board with the owners of the 49ers, and after a meeting commented that I had read they were having a difficult time raising the financing to build a new stadium. I offered to help, and a few months later they took me up on my offer. I made some suggestions, and they asked me to join them.
I took the plunge and was later named president of the team and was offered a chance to buy into the team. Although I'm no longer president, I remain a co-owner of the team.
To become an owner in the NFL, or even a co-owner, you must be voted in by all the other NFL owners. When I was voted in, they noted that I was going to be the first ethnic minority president in the history of the NFL. After the vote, Dallas Cowboys owner Jerry Jones shook my hand and said, "Welcome to the club. This is history." That's the moment when all of the hard work is worth it.
Do you remember any books in high school that got you excited, and what are you reading now?
In high school, the book that I read that just blew my mind was A Brief History of Time by Stephen Hawking. Outside of the Bible, I don't think there's been a book that's had more impact in my life. Reading Stephen Hawking's book made me realize that you can pull together all these topics you learn in high school — not just math and science, but also philosophy and religion. You realize the world is a cosmically big place.
Lastly, with so many challenges in front of us as a world, what keeps you up at night?
I think we are forgetting how to be kind and compassionate to one another. In 2018, it's much more fashionable to show outrage, to be critical. Even though I have worked for some groundbreaking social media companies, I think social media tends to amplify this trend by highlighting the loudest and the craziest among us. Compassion and kindness don't get the headlines. If we don't watch out, this trend can get away from us. If we can't work together and be kind and understanding to each other, I don't see how we're going to have a chance to fix our biggest problems.