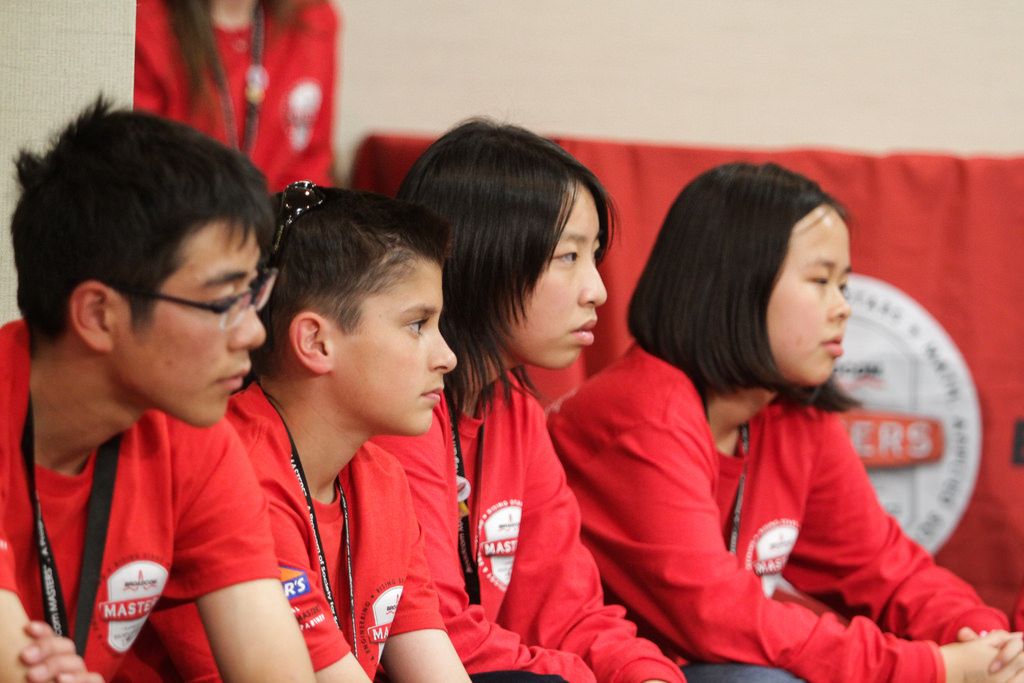 Carolyn Carson, Development Associate at Society for Science & the Public, gives us her closing impressions of Broadcom MASTERS International. This was Carolyn's first time attending both the Intel International Science and Engineering Fair (Intel ISEF) and Broadcom MASTERS International.
---
My experience with the Broadcom MASTERS International program bookended my duties at the Intel ISEF – I was able to spend a sizable chunk of time with our Broadcom MASTERS program on Sunday and Monday, but then I didn't return to the program until Thursday morning. I truly wish that I had been able to spend more time with our Broadcom MASTERS International delegates in the days in between – because on Thursday, after just a few short days, I could tell that everything was different.
In the program room, what had before been a muted murmur of chatter had turned into a roar of talking and laughter. During the Project Share, the time set aside for our delegates to present their science fair projects to each other, it was obvious that our international middle schoolers had been absorbing English like sponges during their days in Los Angeles.
But it also struck me during the Project Share how many students' projects had been inspired by others. Macinley, our Broadcom MASTERS delegate from Australia, had designed a snail trap for gardeners after the pests had destroyed her mother's herb garden – and incidentally, her device doesn't hurt the snails. Other projects clearly had the greater good in mind. Sean, one of our US delegates, shared how his work with mussel fibers might someday have medical applications, and Yun-Hsuan "Abby" and Shuxuan "Tracy" from Taiwan presented their healthier alternative to a common Taiwanese processed food.
The Broadcom MASTERS International program ends each year with the Circle Ceremony, which is both a celebration and a culmination of the week's activities. In this ceremony, our adult mentors speak a few special words about each of our Broadcom MASTERS. I felt that this ceremony perfectly encapsulated the Broadcom MASTERS experience. The kids were so attentive and overjoyed to hear their friends be individually recognized. I also have to mention how much our adult mentors contributed to the sense of compassion that characterized the week. Each of these mentors was a Broadcom employee, and a scientist in his or her own right. And while they did all touch upon the students' exemplary work ethic and outstanding intelligence in their speeches, what came up time and time again was the students' remarkable empathy and consideration for others.
To end this post, I wanted to borrow from Prisanthi, one of our adult mentors, who read notes that she'd written to each student aloud during the ceremony. Each of these notes began with a meaningful quote. So I typed "science and compassion quote" into Google – and found only one result. It comes from a book written by the Dalai Lama in the early 2000s:
"… unless the direction of science is guided by a consciously ethical motivation, especially compassion, its effects may fail to bring benefit."
From what I saw last week, we've got nothing to worry about.