'California, here we come'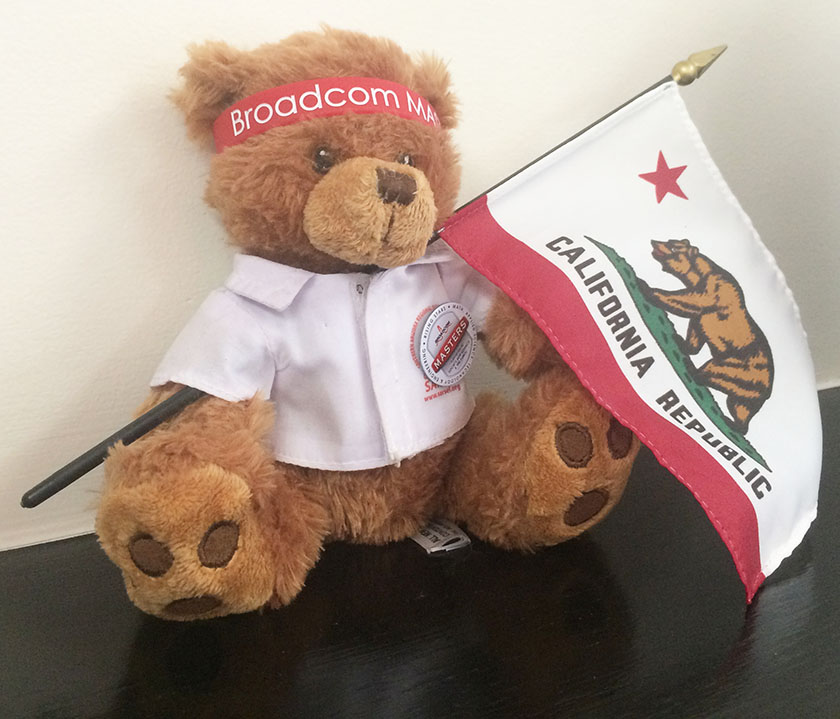 In a few days, Broadcom Bear is hopping on a flight from Washington, DC to California for Society for Science and the Public's 2015 Broadcom MASTERS competition! The top 30 young scientists and engineers from around the country will be arriving in Silicon Valley for a week-long experience that includes presenting their projects, hands-on team challenges, and visiting STEM institutions.
In honor of the fifth anniversary of the program, this is the first time Broadcom MASTERS is being held in the Golden State.
Finalists are selected from 300 semifinalists and more than 2,200 applicants from around the country. We're looking forward to meeting our talented finalists this year!
The Broadcom MASTERS finals will be held October 1-7. If you're in the area, we hope to see you at the Broadcom MASTERS Science and Engineering Project Showcase on October 3 from 1:00 to 4:00 p.m. PT. And if you're an alumnus of the Society, stop by the Alumni Reception on October 3 from 12:00 to 1:30 p.m.