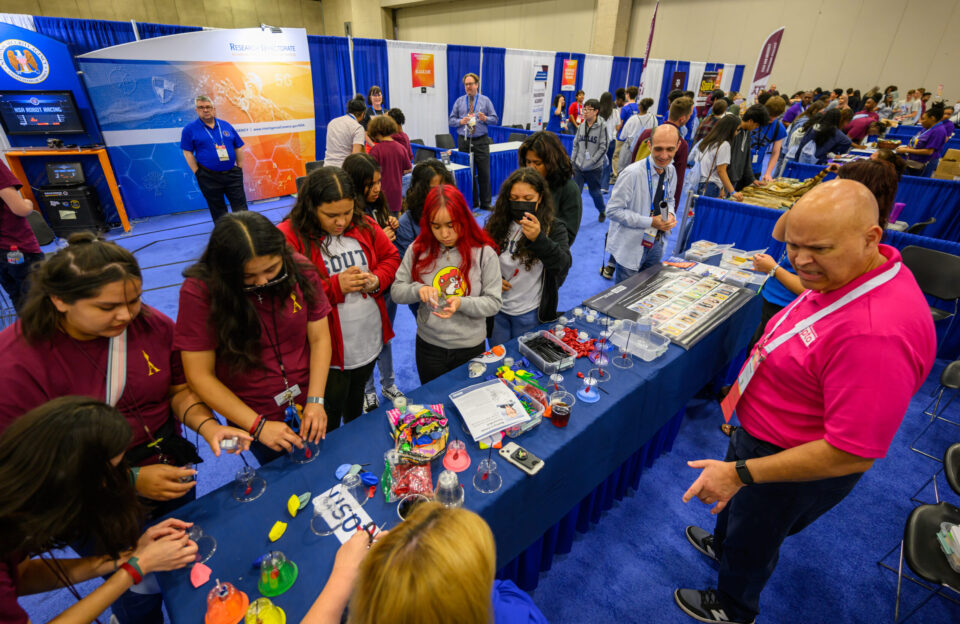 Over 1,600 high school students from 64 countries, regions and territories convened at the 2023 Regeneron International Science and Engineering Fair (Regeneron ISEF) to share their scientific research and share their work. With the goal of nurturing their scientific curiosity, fifth to twelfth grade students from across Texas were invited to participate in Education Outreach Day at the Kay Bailey Hutchison Convention Center, where they were inspired to develop their own scientific inquiries and ignite their own passions for STEM.
From speaking to Regeneron ISEF finalists in the exhibit hall, to learning about STEM-focused organizations and programming at the STEM Innovation Expo, to testing out lab equipment in the Device Discovery Zone — this year's Education Outreach Day encouraged students to get curious about STEM.
Students began their day at the STEM Innovation Expo, where they learned about many Texas STEM organizations and could test out their scientific curiosity with a number of experiments. An Education Outreach Day at Regeneron ISEF booth encouraged students to create a hypothesis before completing an experiment to determine the best parameters for dissolving Alka Seltzer tablets and understand the reasons why those parameters are better. Whether they were holding reptiles, discovering the importance of worms, or using brainwaves to move remote-controlled cars, students were able to ask many scientific questions and learn from the variety of organizations at the expo.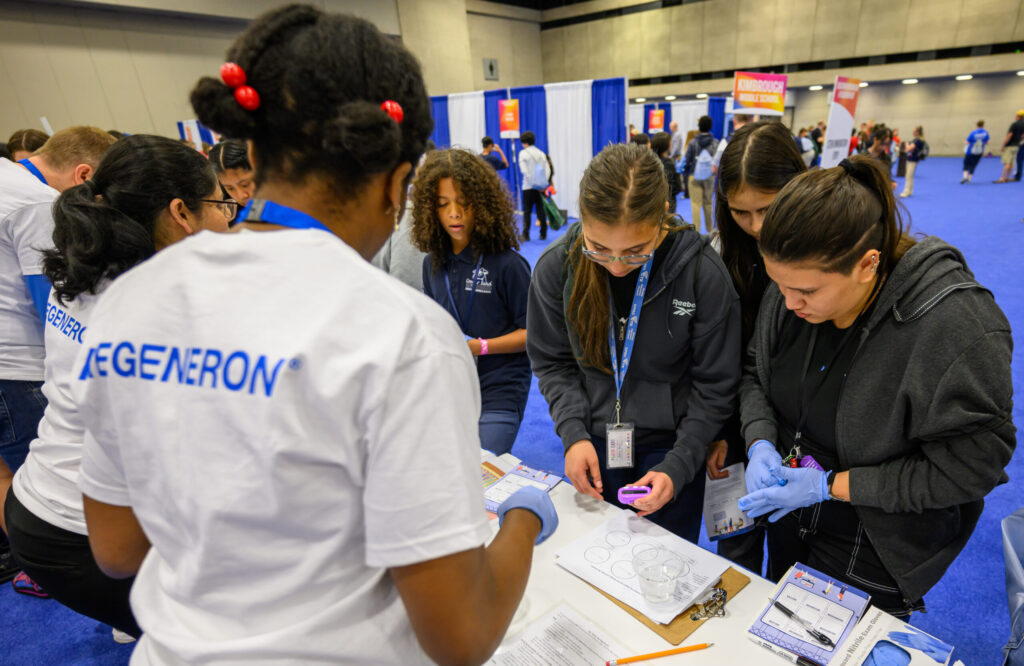 At this year's Ed Outreach Day, the Society also welcomed teachers who are involved in our outreach and equity programs, such as former Advocate and STEM Research Grantee, Cheyenne Branscum. "It is incredibly important to connect with young students because we are constantly looking for better ways to build sustainable food systems and we know this next generation will be tasked with advancing food security and technology," said Cheyenne, who is also a fundraising coordinator at The Blue Atlas Project, shared about her experience as an exhibitor at Ed Outreach Day. "We loved meeting with other organizations who, like us, value engaging the young minds of today and tomorrow."
Following the fun at the STEM Innovation Expo, students toured the ISEF finalist exhibit hall with their school groups, where they viewed project boards and learned about the research being conducted by this year's finalists, before heading over to the Device Discovery Zone for hands-on activities.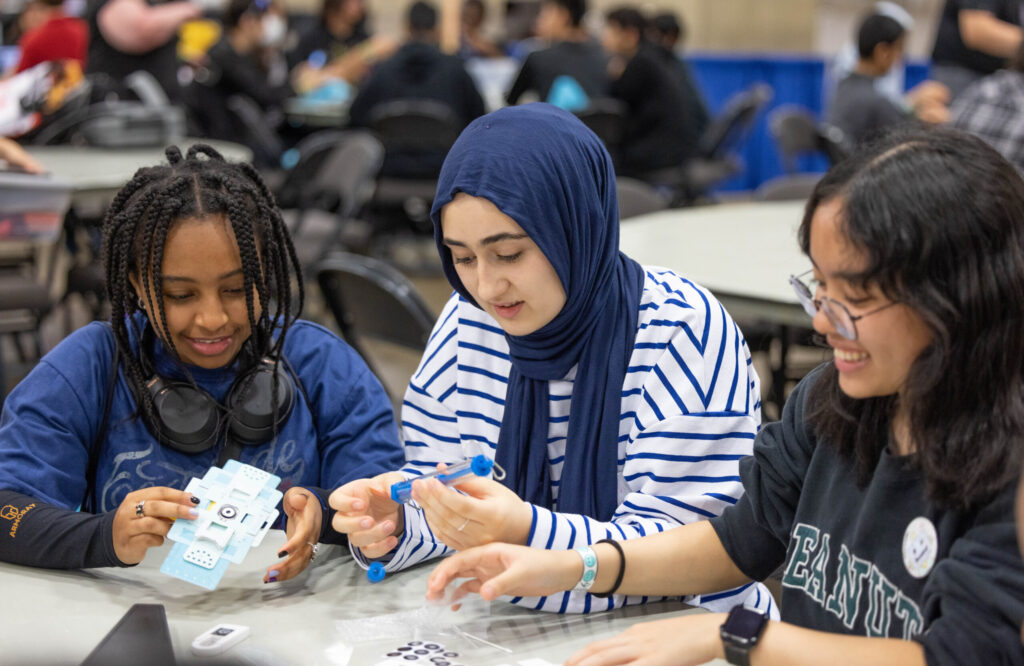 At the Device Discovery Zone, students learned to use scientific tools like calipers, camera traps, drinking water test strips and multimeters. They explained their findings in their groups and discussed how scientists would use these tools to carry out their scientific research. On her students' experience at Ed Outreach Day, West Oso Junior High School teacher Christina Campos said, "Thank you again for all your help in organizing the greatest event that our students have ever attended in their entire lives. All the way home they talked about how they can make it to the International Fair in the future. I can't thank you enough."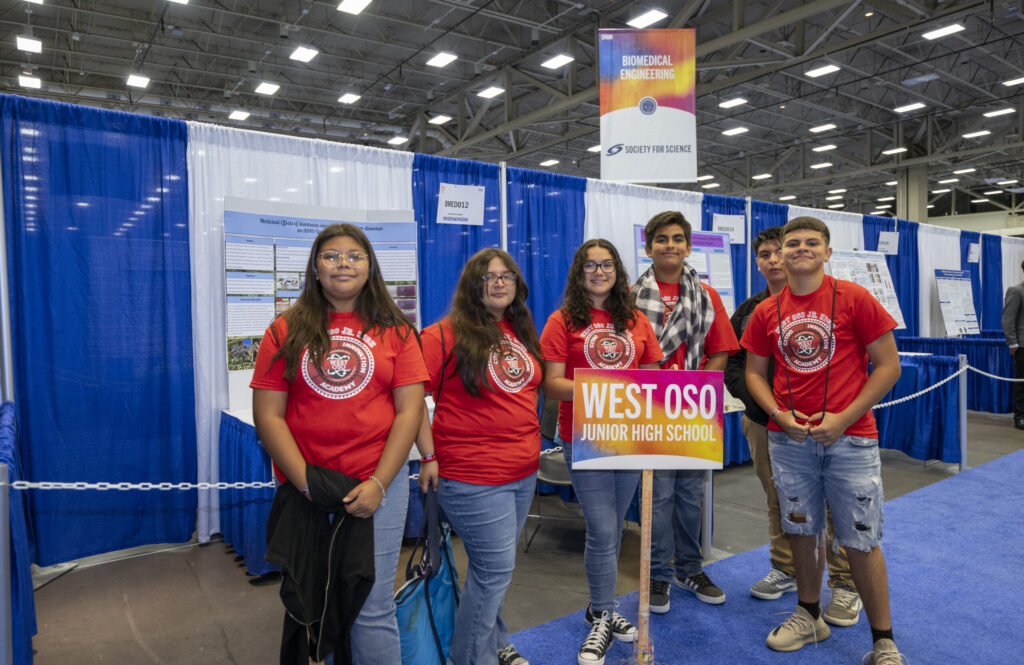 For educators Laura Wilbanks and Milene de Farias, the road trip to Ed Outreach Day was worth it. "I wanted to say thank you for everything you did to make Ed Outreach Day a success. My students had an amazing time and came away inspired for next year. It was totally worth the 300-mile trip! Thanks a million!"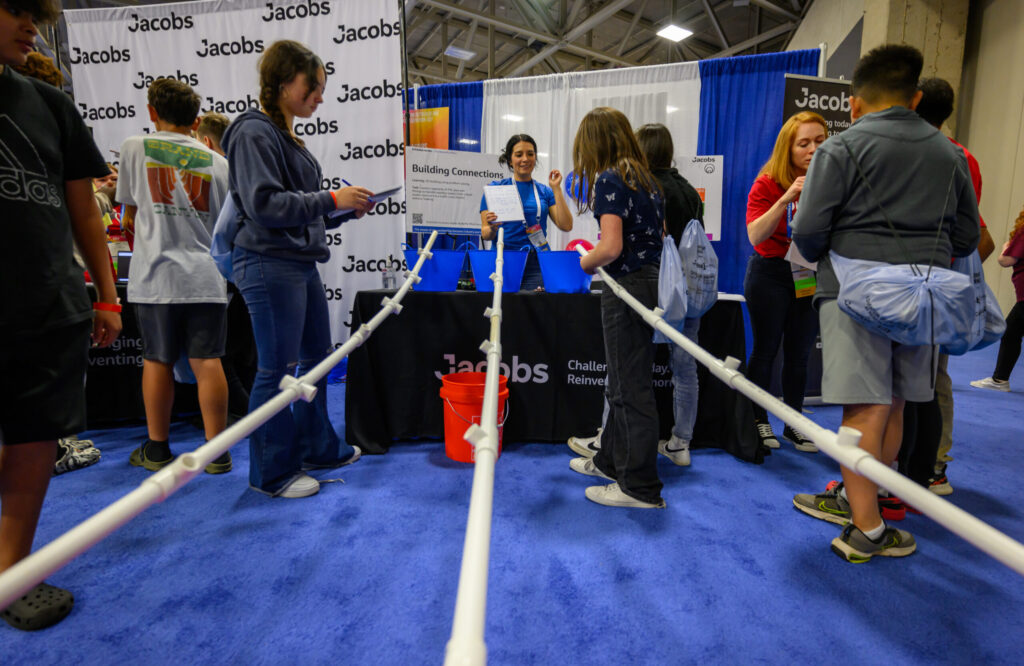 Thank you to our sponsors: Jacobs, Lyda Hill Philanthropies, Oracle Academy, Texas A&M Engineering, Army ROTC, ExxonMobil and The Hoglund Foundation.
Thank you to all the schools, teachers, students, finalists and exhibitors who came together to make Education Outreach Day happen!