Education Outreach Day Exhibitors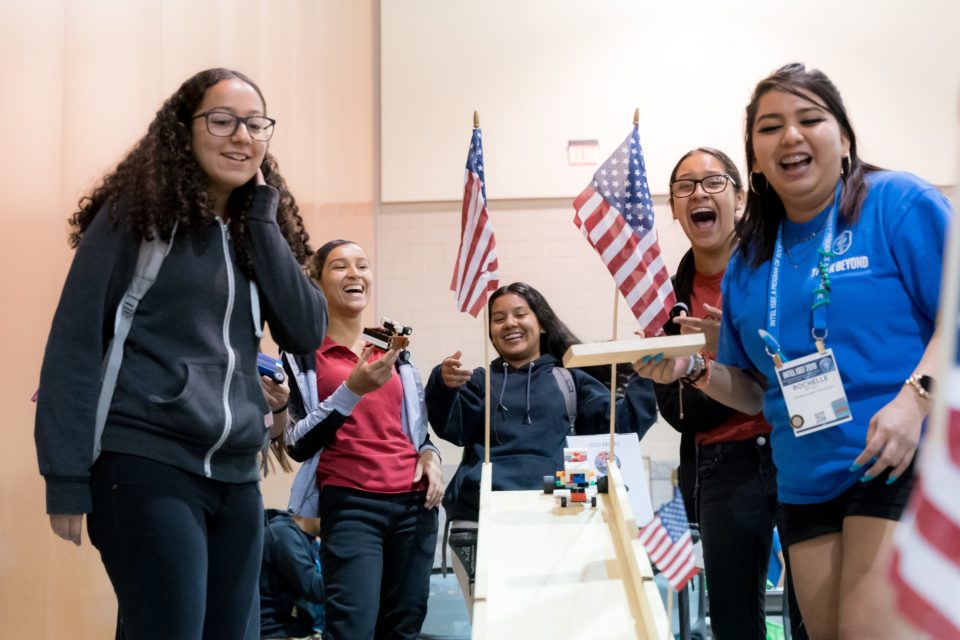 Although we will be unable to hold Education Outreach Day with the cancellation of Regeneron ISEF 2020, our exhibitors have an array of resources for digital learning. Below you will find resources, links, and information from many of our exhibitors. We hope that this can enhance the digital learning process.
Education Outreach Day is Sponsored by the Broadcom Foundation

Amigos de Bolsa Chica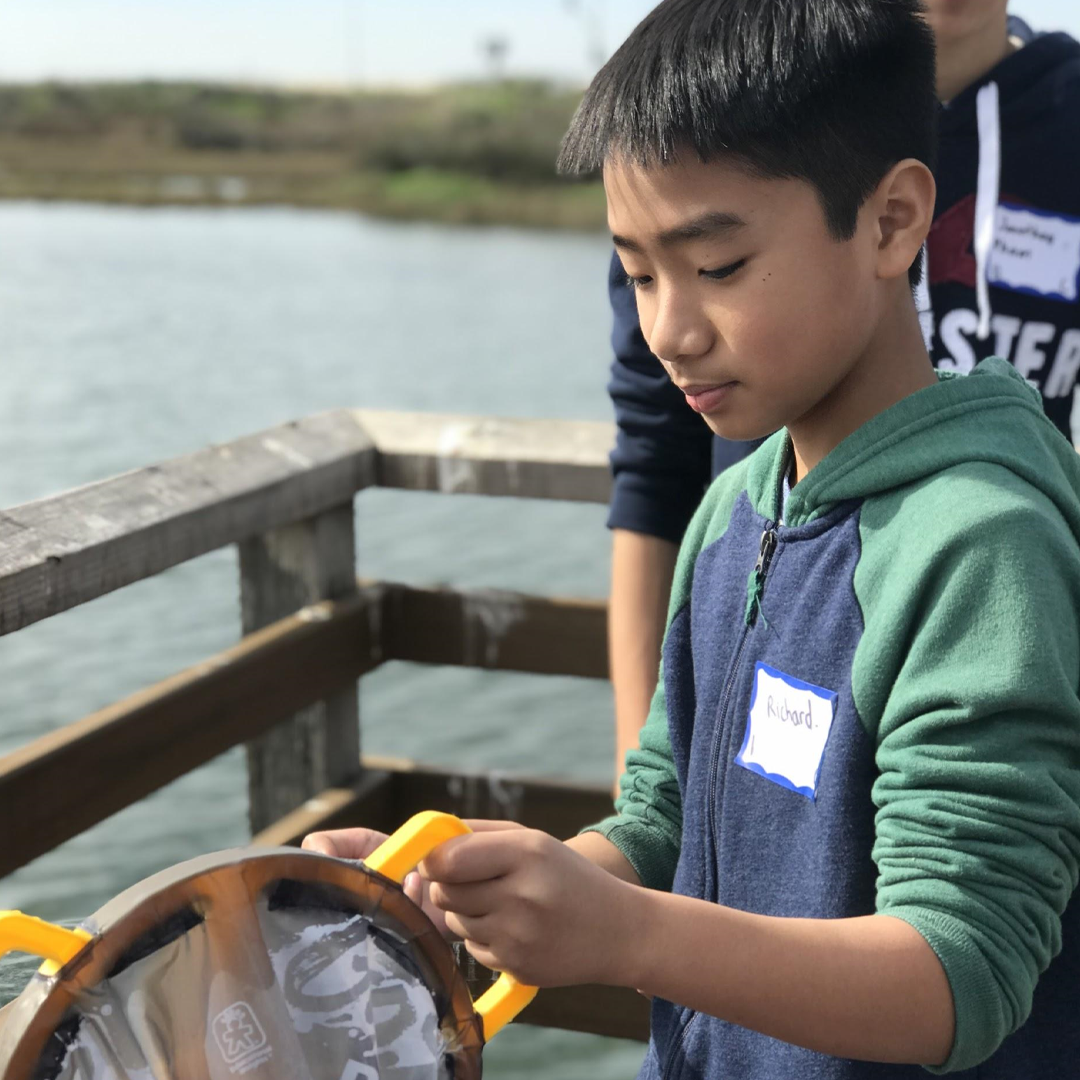 Online Resources:
In 1976 a group of mothers, teachers, engineers, scientists and students banded together with a mission to protect 2,000 acres in Huntington Beach from being developed. What they didn't know is they would spend the next forty years of their lives fighting to restore the Bolsa Chica, one of the largest preserved coastal wetlands in North America. Today, with just 10% of California's coastal wetlands remaining, the Amigos look back at how, despite many obstacles, a group of ordinary citizens succeeded in carrying out an extraordinary mission. This inspiring true story raises a fundamental question – do we save nature, or does nature save us? http://www.amigosdebolsachica.org/videos.php
In-Person Programming:
Amigos de Bolsa Chica offers private field trips to the Bolsa Chica Ecological Reserve for students and scouts: A trained volunteer Naturalist leads participants on an environmental hike where they learn about Bolsa Chica's tremendous biodiversity and the importance of coastal wetland ecosystems. The field trip program has been designed to help educators meet Next Generation Science Standard needs and to help scouts earn badges. http://www.amigosdebolsachica.org/pdf/ABC_Wetland_Tour_Scheduling.pdf
FLOW (Follow and Learn about the Ocean and Wetlands) Field Trips: A Volunteer Citizen Science-based program offering a hands-on learning opportunity for students to experience a coastal wetland ecosystem through its most fundamental elements: water quality and plankton. Classes that participate in FLOW learn about methods, techniques and equipment used to collect and analyze plankton, and also about the importance and applicability of monitoring programs for coastal management and conservation purposes. http://www.amigosdebolsachica.org/pdf/FLOW_Class_Scheduling_Form.pdf
Amino Labs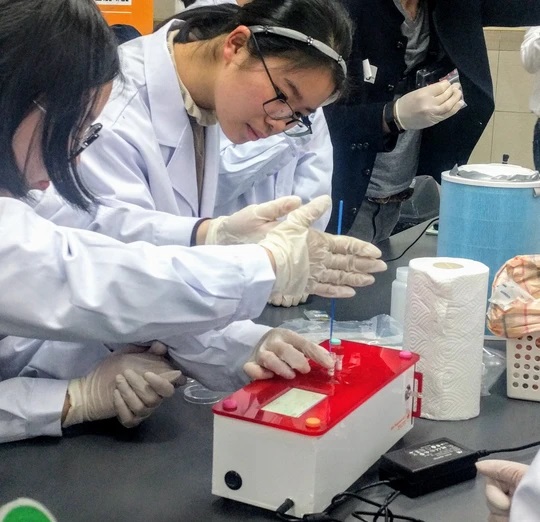 Online Resources:
Amino Labs has three virtual bioengineer simulators so students can learn and practice genetic engineering skills while discovering the answers to the most common biology, biotechnology and genetic engineering questions. Virtual Bioengineer Simulators take students through different genetic engineering journeys: Discover DNA, Discover Bio-art and Discover genetic engineering: https://amino.bio/pages/vbioengineer. Amino Labs also has a real-time genetic engineering video where a scientist goes through an experiment while offering theoretical information. This video comes with a worksheet students can complete while watching to demonstrate an understanding of the key principles: https://amino.bio/pages/engineer-it-experiment-video-follow-along-worksheet.
In-Person Programming:
We offer professional development, lesson guides, and affordable biotechnology and bioart (biology-art) classroom kits and science fair genetic engineering learning journey.
Aquarium of the Pacific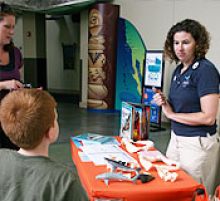 Online Resources:
The Aquarium On-line Academy has on-demand videos, activities for all ages, and a schedule of interactive live programs with our educators, from virtual classroom sessions to Pacific Pals puppets. The page is updated regularly with new content and live dates as soon as they become available: http://www.aquariumofpacific.org/news/aquariumacademy.
In-Person Programming:
The Aquarium of the Pacific supports classroom curriculum with marine science related resources and trains educators for the implementation of the Next Generation Science Standards. Within this site educators will also find resources developed to bring the ocean and hands-on science into your classroom, as well as resources that will help you get the most out of your time during your field trip to the Aquarium. You can access these resources on the Teacher Resources page: http://www.aquariumofpacific.org/teachers​.
Bionerds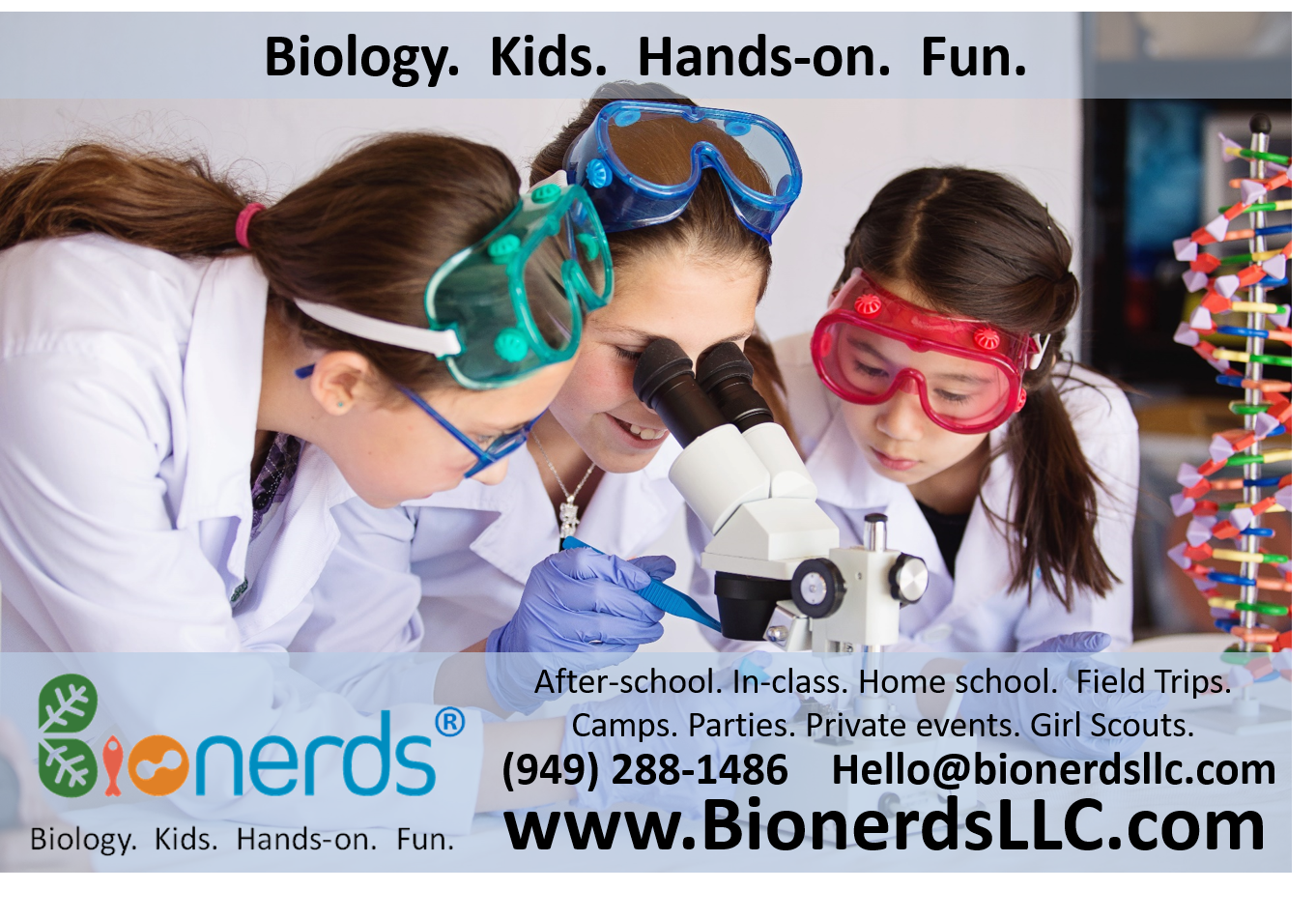 Online Resources:
Bionerds offers live, online classes! There's no reason for students to stop being curious and asking questions during the shelter-in-place period. We are here for you to provide interactive instructions and activities online. We have many topics covered from Food Science, Forensic Science, Dinosaurs, Bioengineering, , Plants, Camping Science and more. For class schedules and registration: https://www.bionerdsllc.com/index.php/registration-bionerds-online/.
In-Person Programming:
Bionerds offers after-school, in-class, home school, camps, party, field trips, and Girl Scouts programs.
BrainStorm STEM Education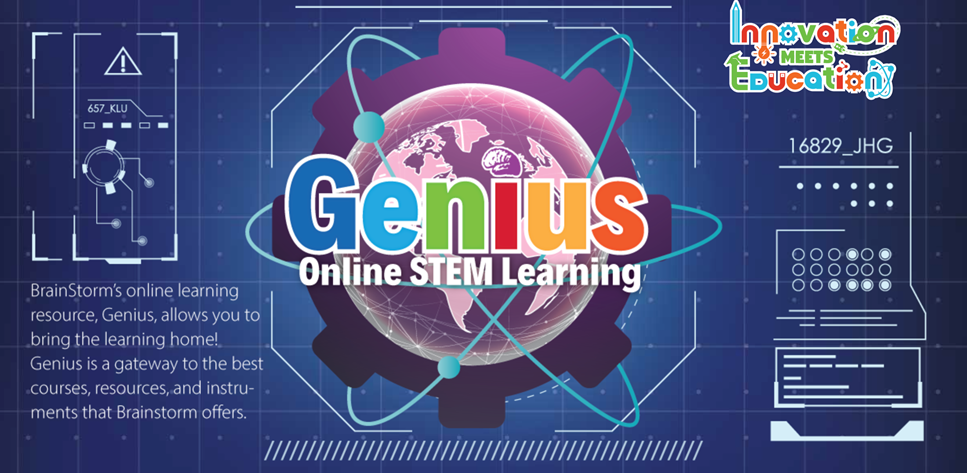 Online Resources:
The Genius Online Learning Portal (https://brainstormedu.com/genius-learning/) is designed for grades 1-8, and provides detailed step-by-step lessons for students that allow them to learn to create games using Scratch programming, discover the power of programming using Minecraft, make apps using MIT app inventor, create 3D models using Tinkercad and much more. In order to make learning as easy as possible, the payment and account requirement has been removed, so students can go straight to the site and start learning without any complications. Each course category incorporates a progression of projects that build in complexity/difficulty to keep students engaged and challenged. Lessons are designed for independent learning with step-by-step instructions and videos that make projects easy to follow for students.
In-Person Programming:
We offer in-classroom STEM programs, professional development for teachers, after-school programs, summer camp programs and events.
Environmental Protection Agency

Online Resources:
EPA offers free interdisciplinary learning modules promoting student discovery, including US EPA's EnviroAtlas (https://www.epa.gov/enviroatlas/building-greenway-case-study), which provides content such as "Connecting Ecosystems & Human Health" (https://www.epa.gov/enviroatlas/connecting-ecosystems-and-human-health), "Introduction to Ecosystem Services" (https://www.epa.gov/enviroatlas/introduction-ecosystem-services), and many more!
Additionally, EPA has a series of videos from Earth Day 2020, which can be accessed here: https://www.youtube.com/user/USEPAweb/featured.
In-Person Programming:
EPA offices and labs may offer field trips and class visits at the discretion of the speaker, within 50 miles of the office.
Generation Earth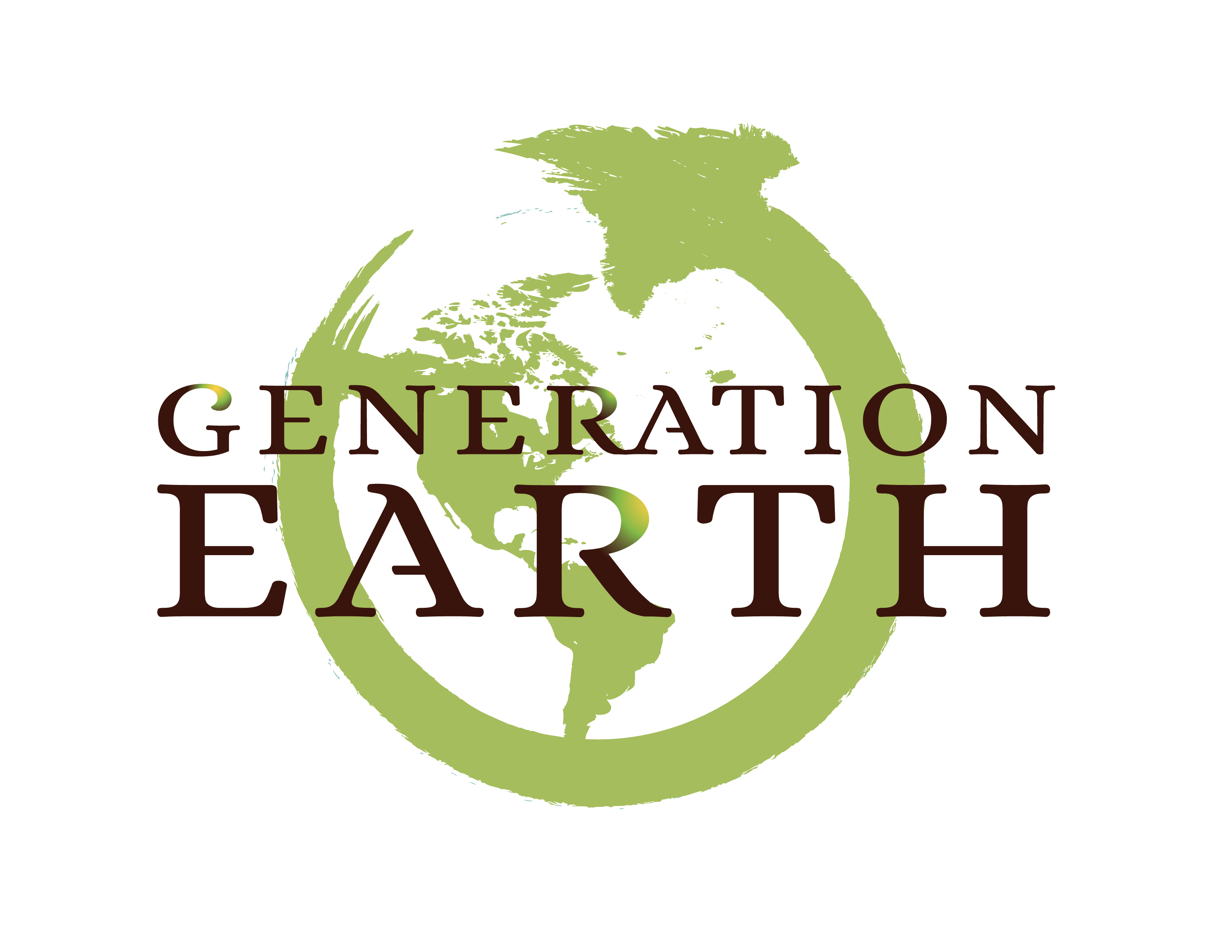 Online Resources:
The Generation Earth Facebook Group is where we connect with you to share resources and helpful tips, as well as, connect teachers to an "expert" via our Facebook group. If teachers have questions on water, waste, or forestry, we can connect you to the right expert.
Also, we are currently rolling-out online and virtual content covering an array of environmental topics. Check out the "Learn at Home" page on our TreePeople website. Your students can also follow us on Instagram for daily riddles, challenges, and updates.
Check out one of our daily riddles here: https://www.instagram.com/p/B-SN4aygTLc/
In-Person Programming:
The Generation Earth Program provides environmental service learning trainings throughout Los Angeles County. Learn how to create a service learning project with your students to solve waste, stormwater, and sustainability problems on campus or in your local community. Participating teachers receive free resources and a free bus for a project related field trip.
Girl Scouts of Orange County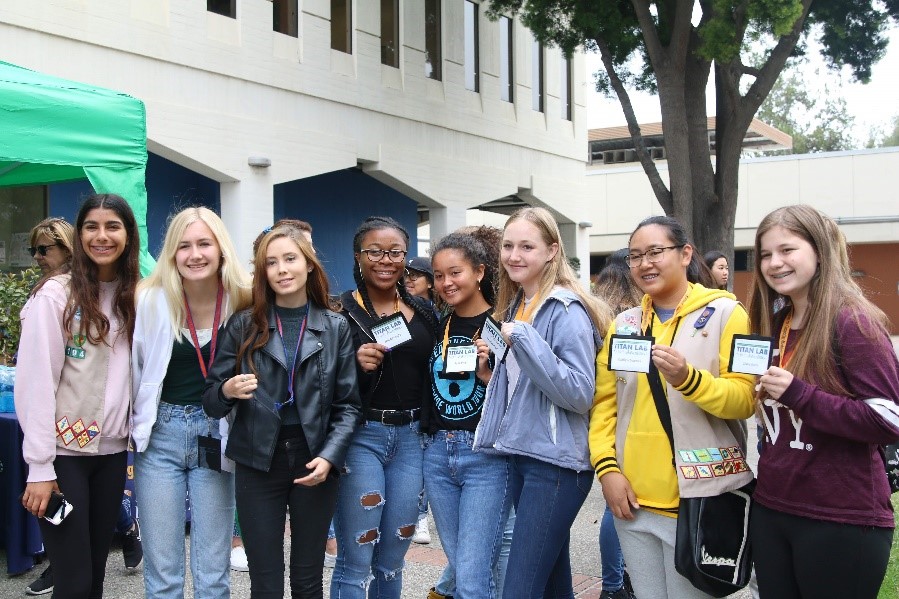 Online Resources:
Bring the exploration, fun and learning of Girl Scouts to your family even when circumstances are keeping girls at home. Use these self-guided, free activities for K-12 girls to gain experience in the areas of STEM, Outdoors, Lifeskills, and Entrepreneurship available on girlscoutsoc.org/athome.
In-Person Programming:
Girl Scouts of Orange County offers an array of after-school activities for girls in grade K-12, with STEM-focused events, badge opportunities in robotics, cybersecurity, and leadership opportunities for girls to actively make a difference in their communities. Additionally, we have summer camp and day camp offerings designed to help girls establish independence, make new friends, learn life skills, problem solve, and have fun in an all-girl environment! Learn about upcoming summer and fall programs and activities at girlscoutsoc.org.
Girls Inc. of Orange County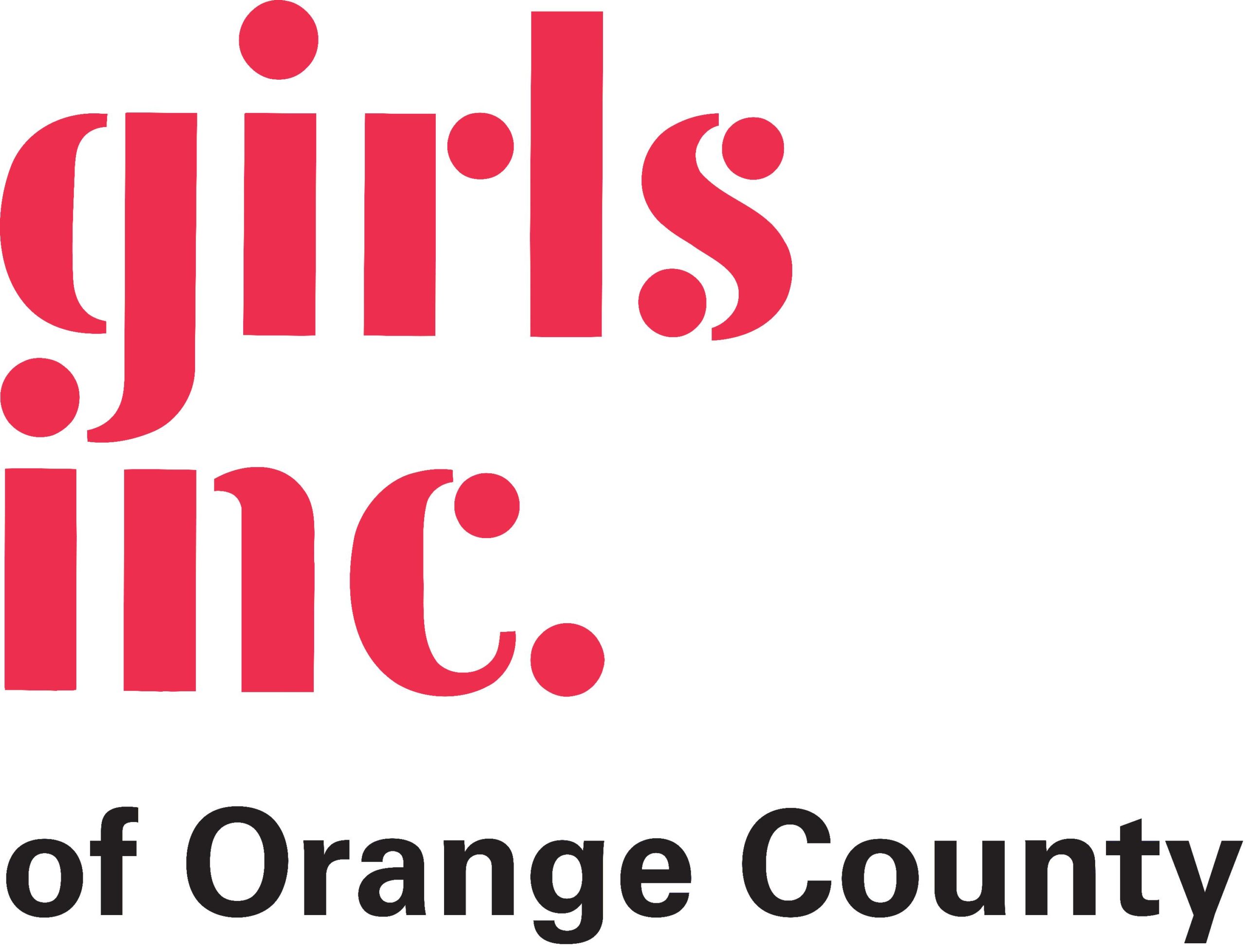 Online Resources:
Girls Inc. of Orange County will be offering outreach in the form of YouTube videos from our Girls Inc. of Orange County YouTube channel. The videos will cover a wide range of Girls Inc. topics including STEM, Early Literacy, Financial Literacy, Stress Management, and other Life Skills: https://www.youtube.com/channel/UCNodW4yZllar7dNtJtZyBCQ/featured.
In-Person Programming:

Girls Inc. programming consists of after-school and in-school programming, summer programming, field trips, and family engagement opportunities. Information about upcoming summer programming can be found here: https://www.girlsinc-oc.org/.
Imperial College London
Online Resources:
Imperial runs a number of free online programmes on the EDX platform, including Maths courses aimed at students in their final two years of high school. The programmes are based on the A-level curriculum but can complement other Maths qualifications as they aim to prepare students for undergraduate STEM degrees.

We also offer a series of webinars to learn more about the university and application process: https://www.imperial.ac.uk/study/ug/visit/other-ways-to-meet-us/webinars/.
In-Person Programming:
Our Global Summer School (cancelled for 2020) is a programme run for 16 &17 year olds who have a passion for science, technology, engineering and mathematics: https://www.imperial.ac.uk/be-inspired/global-summer-school/.  We also have campus visits run throughout the year (https://www.imperial.ac.uk/visit/) and a newsletter for teachers (https://www.imperial.ac.uk/study/international-students/advisors-newsletters/).
Lawrence Technological University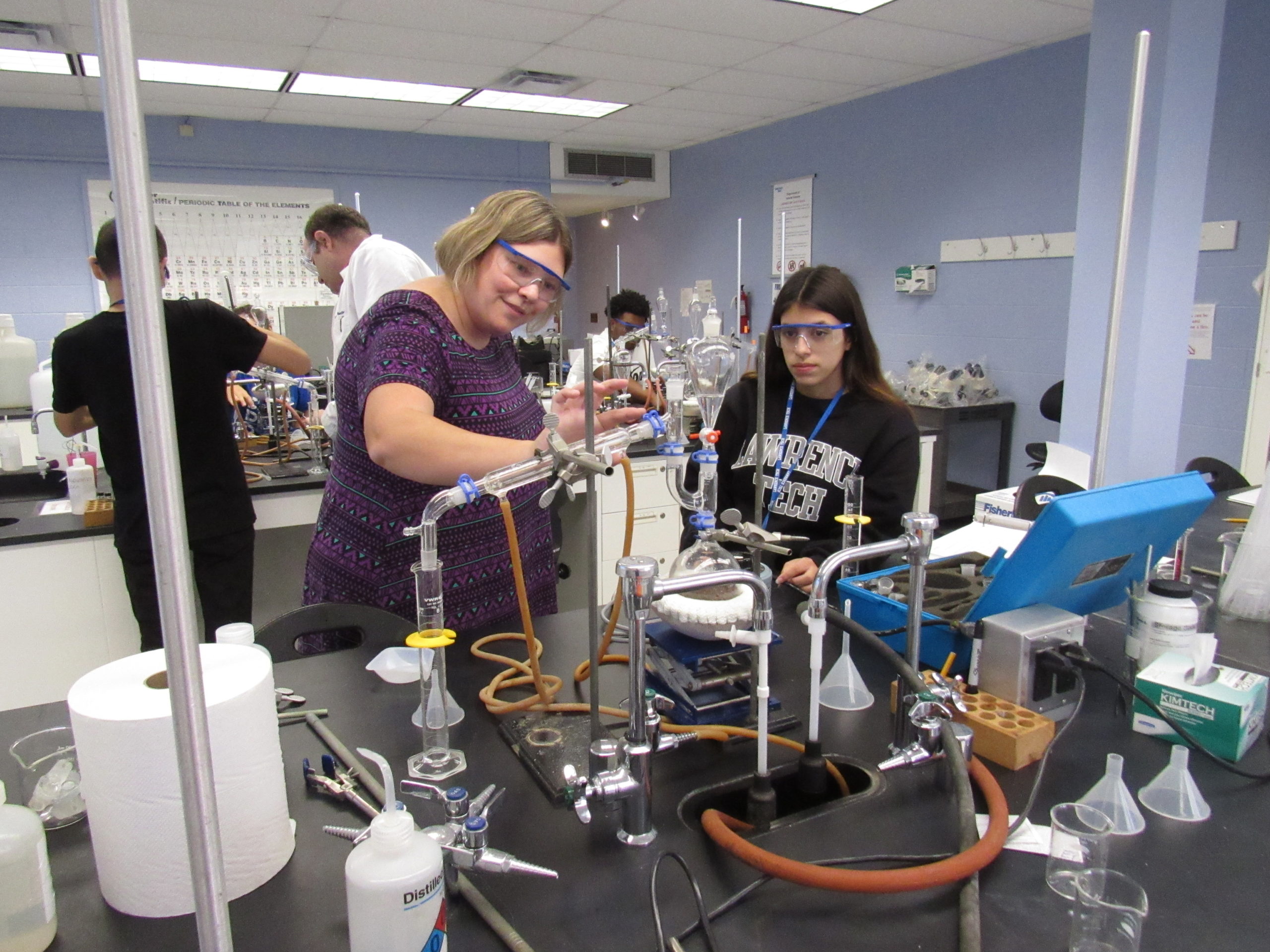 Online Resources:
Many courses are available online – we encourage educators and high school students to review our website for interests. We have four colleges and each college has its own web section. In particular, please visit our College of Arts and Sciences here – https://www.ltu.edu/arts_sciences/ and College of Engineering here – https://www.ltu.edu/engineering/.
In-Person Programming:
Lawrence Tech offers stimulating academic camps for students interested in engineering, technology, design, and science. Expert professors will introduce you to the latest innovations in modern labs and studios on LTU's Southfield, Michigan campus. Learn more: https://www.ltu.edu/summer-camps/.
Natural History Museum of Los Angeles County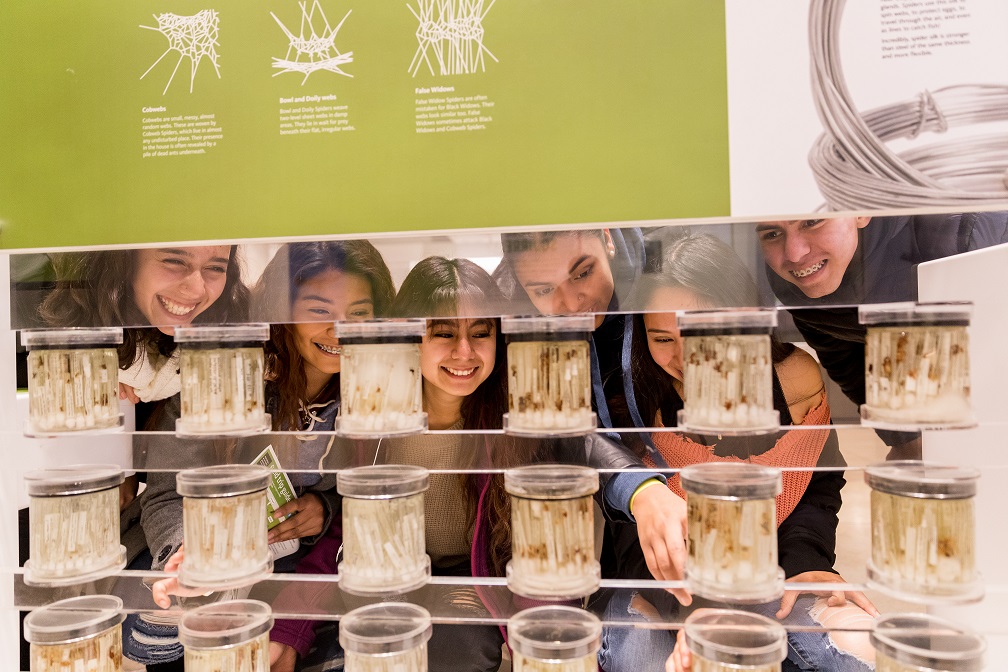 Online Resources:
To connect with our local community of Angelenos, we just launched NHMLAC Connects (nhmlac.org/connects), which offers new opportunities continually and ways to explore natural and cultural wonders: safely and digitally from home. We'll be updating this page weekly with new content for the general public. Click here to begin exploring behind-the-scenes collections, exhibitions, educational activities, and global science adventures online. We also have our Offsite Educational Resources (nhm.org/educational-resources/teacher-resources-0/offsite-resources) web pages that include lesson plans, activities, and how-to's designed for educators to use with students offsite and organized by subject area that encourage exploration of the outdoors, access to our museum collections, and more! Here's the page for NHM offsite resources and here's the page for Tar Pits offsite resources. We are also currently developing some virtual field trip guides that teachers can download for free on our website – these will be available in the coming weeks on our websites.
In-Person Programming:
Through our School & Teacher Programs, we offer free field trips to schools all school-year round (with free programs, performances, and exhibits to participate in during the trip) that engage students in science, history, art, and nature and introduce STEM career paths (nhm.org/educational-resources/nhm-field-trips). We also offer opportunities to bring the museum to your campus with our Mobile Museums (nhm.org/educational-resources/mobile-museums) and free professional development workshops for teachers on Saturdays every month. The workshops scheduled for the remainder of this year may be offered virtually – we will update our website with that information in the coming weeks. Our museum is free of charge to LA County residents after school every weekday and to school staff (teachers, administrators, TAs, one-to-one aides, etc.) every day of the year. Additionally, our Community Science team engages with students and teachers through various community science projects and initiatives.
Our free days and hours are listed here: nhm.org/plan-your-visit/museum-free-days-admission-and-hours.
More information about our Community Science department can be found here: https://nhm.org/community-science-nhm.
We also have our Community Engagement initiatives of, for, and with the community of Los Angeles. More information about Community Engagement can be found here: nhmlac.org/being-los-angeles
Orange County 4-H

Online Resources:
The Orange County 4-H website features the projects youth members work on within their community clubs and examples of school enrichment programs that are offered within the school day as well as after school hours.
In-Person Programming:
Orange County 4-H can offer youth the opportunity to do projects under the guidance of adult and teen project leaders. 4-H also offers statewide and nationwide programs for leadership, citizenship/civic engagement, STEM, healthy living and camping experiences. In addition, we can bring our program into the school environment, chartering in-school and after-school clubs, or delivering school enrichment programming as well.
Port of Los Angeles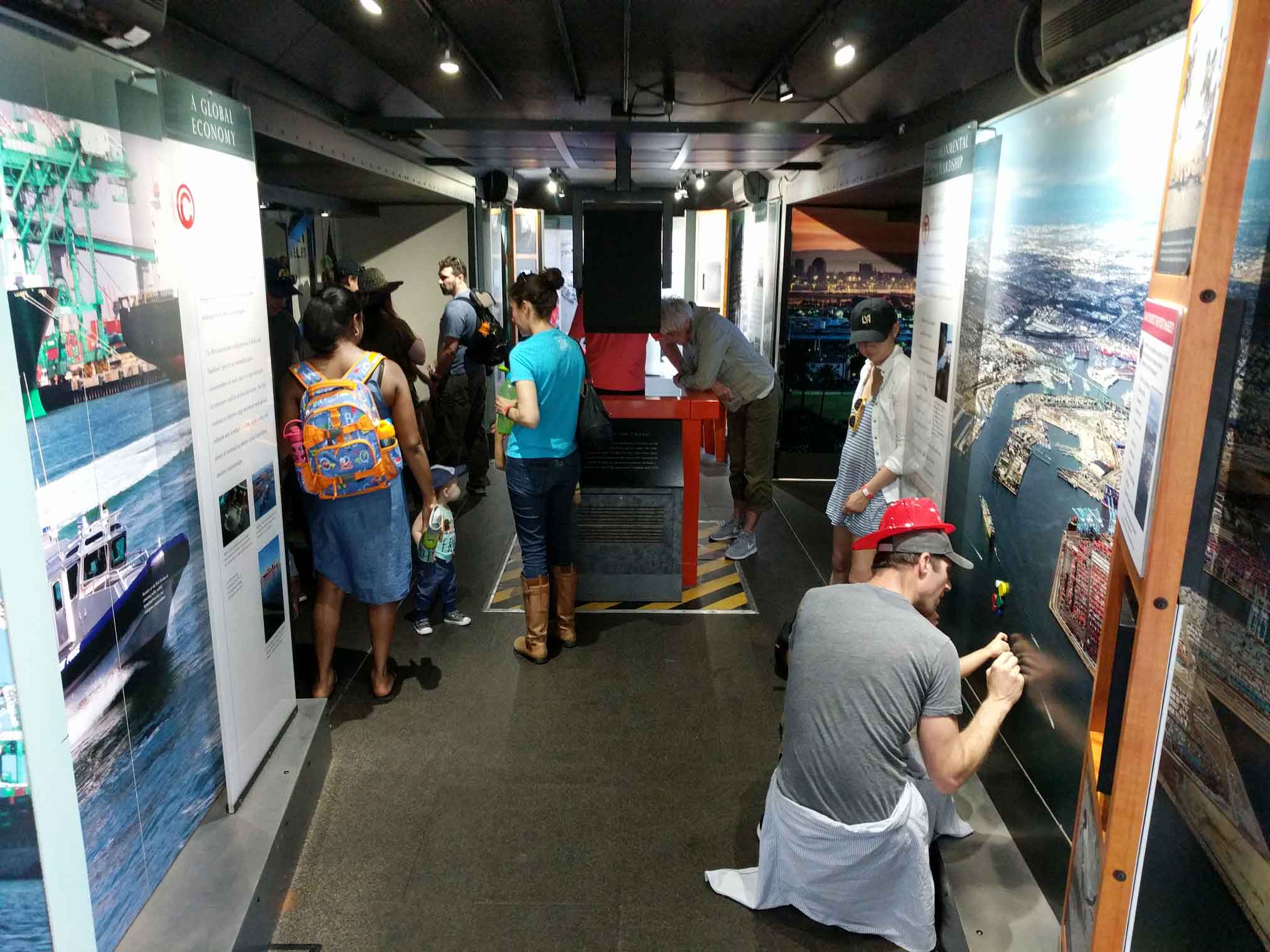 Online Resources:
For information about online programming, visit https://www.portoflosangeles.org/community/education.
In-Person Programming:
The Port's one-hour school boat tours (available for students in the fourth grade and above), provides students an opportunity to tour the Port complex and see containerships unloading hundreds of containers. The Port also has available the TransPORTer, a 53-foot, interactive, mobile exhibit that showcases the history, jobs, cargo, equipment, environmental programs and future of the nation's number one container port. The TransPORTer can be brought for school visits and community events (pending a site check).
Project Planet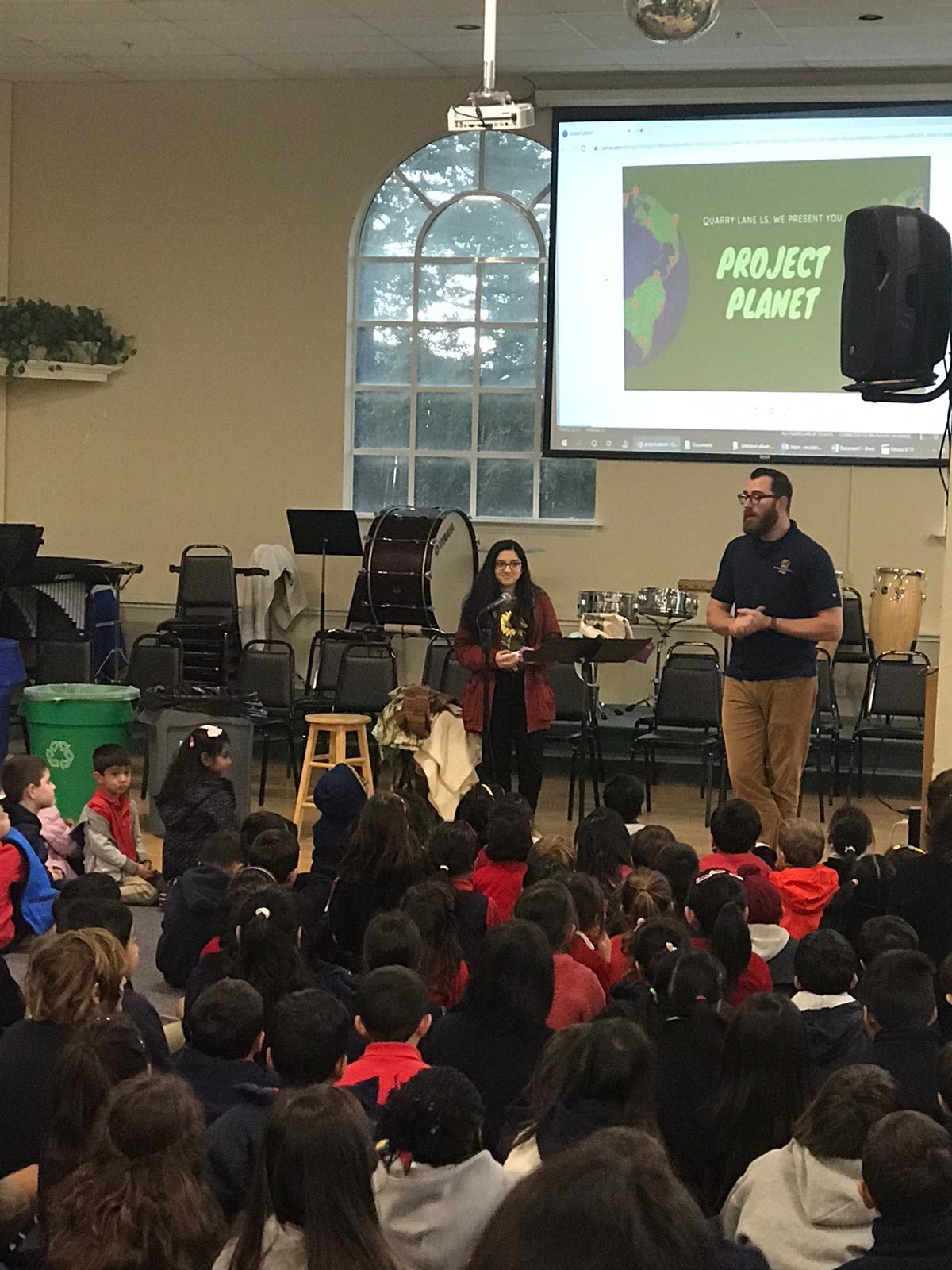 Online Resources:
Project Planet has a blog about current environmental issues: https://projectplanet.world/blog/. Follow @theproject.planet on Instagram and @ProjectPlanet6 on Twitter to stay informed about online environmental curriculum for schools and an upcoming virtual climate summit to engage students that are passionate about environmental science. Contact info@projectplanet.world for joining our webinars featuring environmental science presentations to help teach students virtually.
In-Person Programming:
Project Planet holds interactive classroom visits, where they visit schools and present about climate change issues in a fun, interactive way. Presentations are tailored for each school and grade level.
RoboNation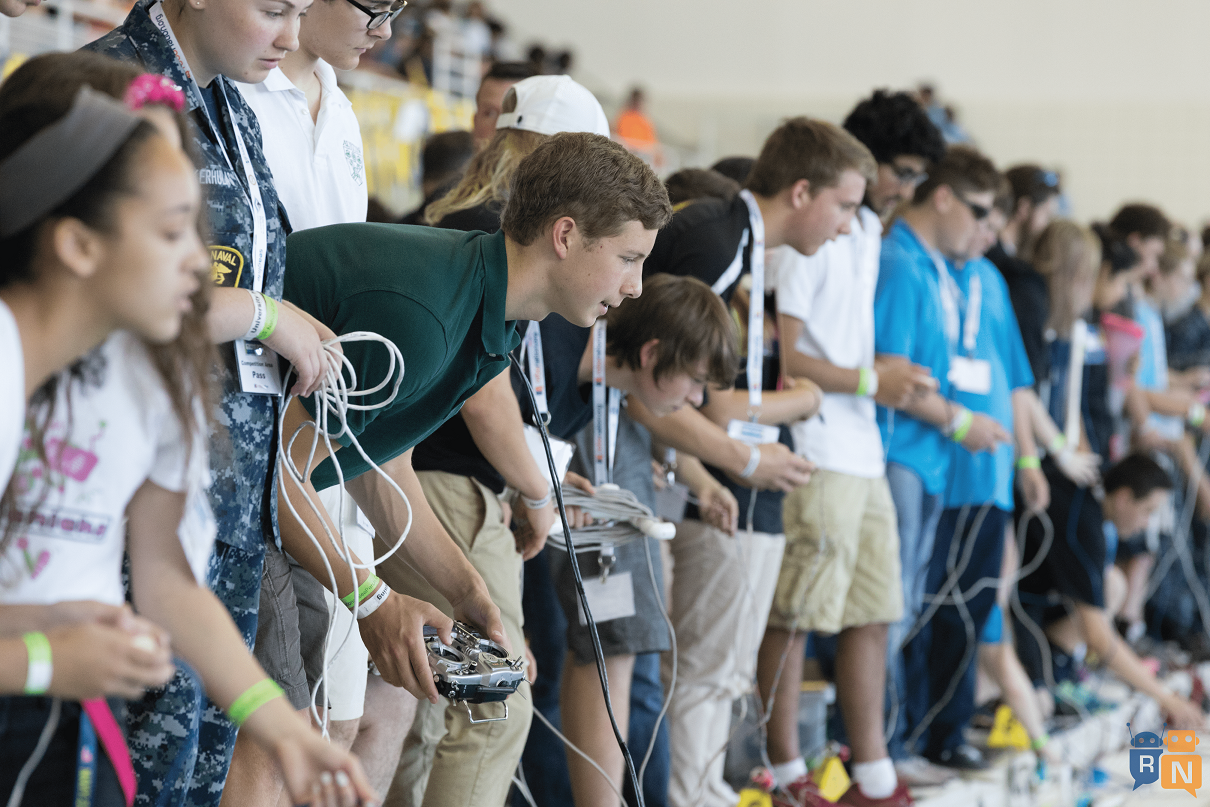 Online Resources:
RoboNation, Inc. is excited to welcome you to: SeaPerch OnShore.  SeaPerch OnShore is an online project, so no need to get together in groups (unless you want to meet virtually)!  You can participate as an individual or as a group and submissions from students, educators, professionals, and advocates are all encouraged. Whether you are an experienced SeaPercher or new to the RoboNation community we welcome your engagement!  Visit www.seaperch.org/onshore for details.
In-Person Programming:
RoboNation, Inc. is dedicated to providing a pathway of hands-on educational experiences that empower students to find innovative solutions to global challenges. Working together with the industry, research and educators, we have grown to include over nine student competitions and programs and engage more than 250,000 students per year.
We offer a teacher/mentor training program for formal and in-formal educators, as well as autonomous competitions. To learn more about RoboNation, Inc. and our SeaPerch program visit www.robonation.org and www.seaperch.org.
Santa Ana Zoo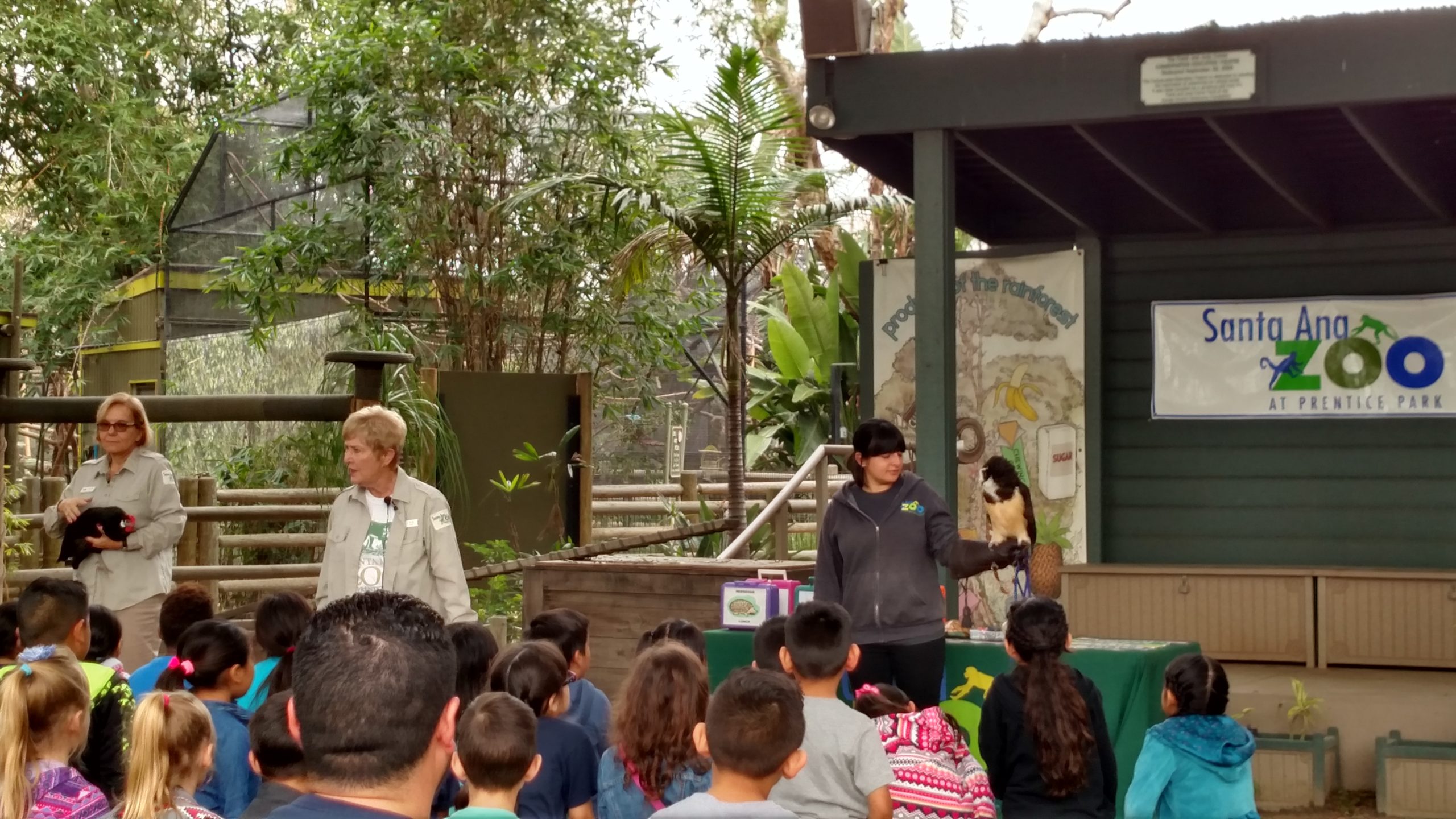 Online Resources:
The Santa Ana Zoo is the southern California hub for Project WILD, a wildlife-based curriculum and activity guide for educators with students Pre-K through High School. Workshops and resources for teachers are available and in-person workshops are scheduled to resume in the Summer/Fall 2020. Project WILD is making a number of activities for parents and students to do at home for free for a limited time: https://www.fishwildlife.org/projectwild/wild-parents.
In-Person Programming:
The Santa Ana Zoo offers a number of programs for classes and groups visiting the zoo. Students in grades K-2 can become Explorers as they learn about animal classification and adaptations with a presentation featuring our ambassador animals and interactive stations throughout the zoo. Students in grades 2-5 can become Ornithologists in our Bird Lab where they identify what makes a bird a bird, observe live birds up close, and discover what makes each bird unique. Scout Programs and Self-guided visits are also available with supplemental materials on our web-site: https://www.santaanazoo.org/educatia.htm
STEM World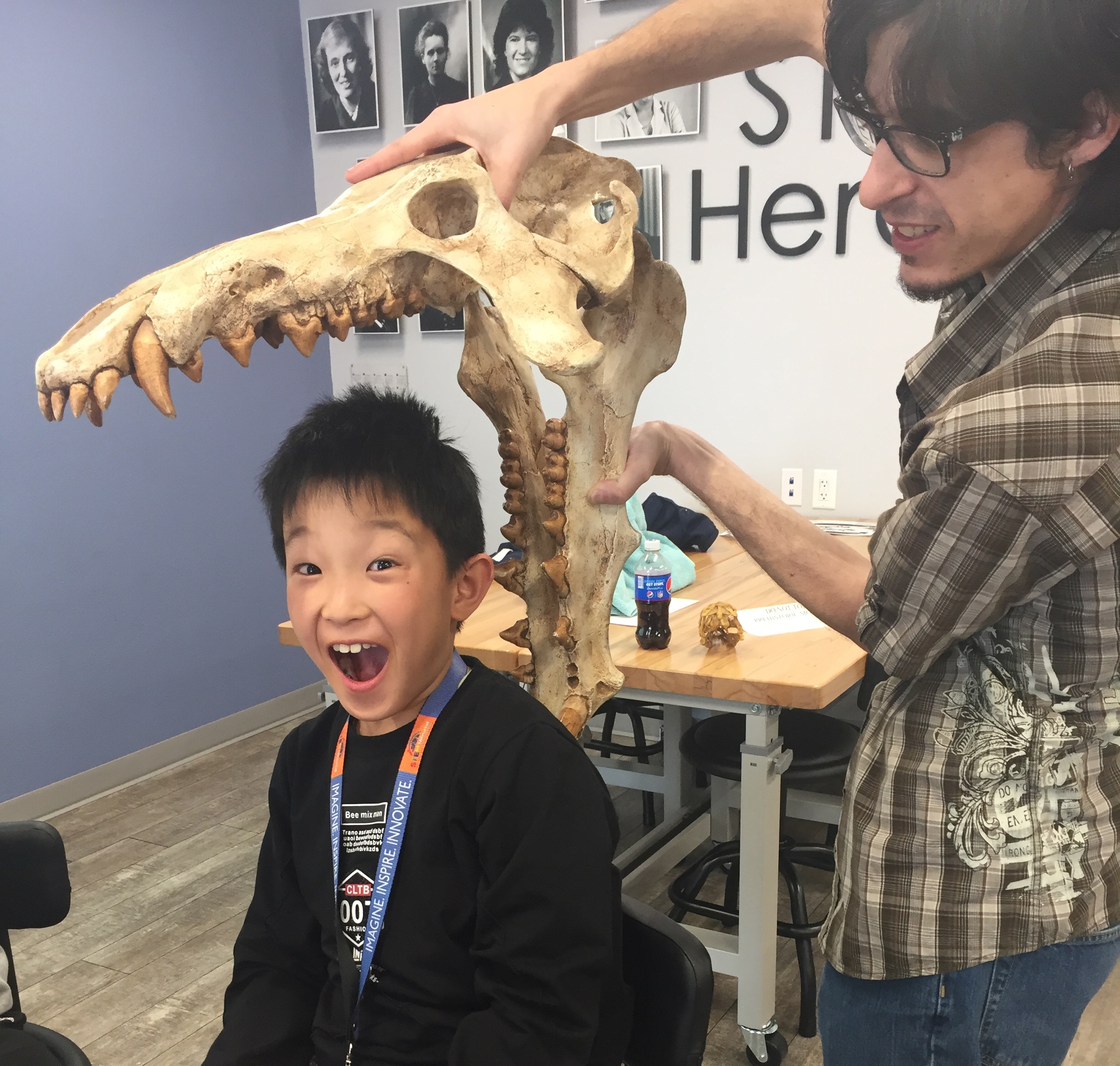 Online Resources:
STEM World is an all-in-one STEM education center that now offers virtual classes in a variety of STEM subjects, including biology, chemistry, engineering, 3D printing and coding. With small classes, live instruction and quality curriculum, we offer weekly online classes at a great value for students. See https://www.stemworld.net/workshops-calendar.htm for our schedule.
In-Person Programming:

STEM World offers STEM summer and holiday camps and after-school workshops – all in a world-class workshop space to inspire your future scientist or engineer. Check out https://www.stemworld.net/ for more information.
TGR Foundation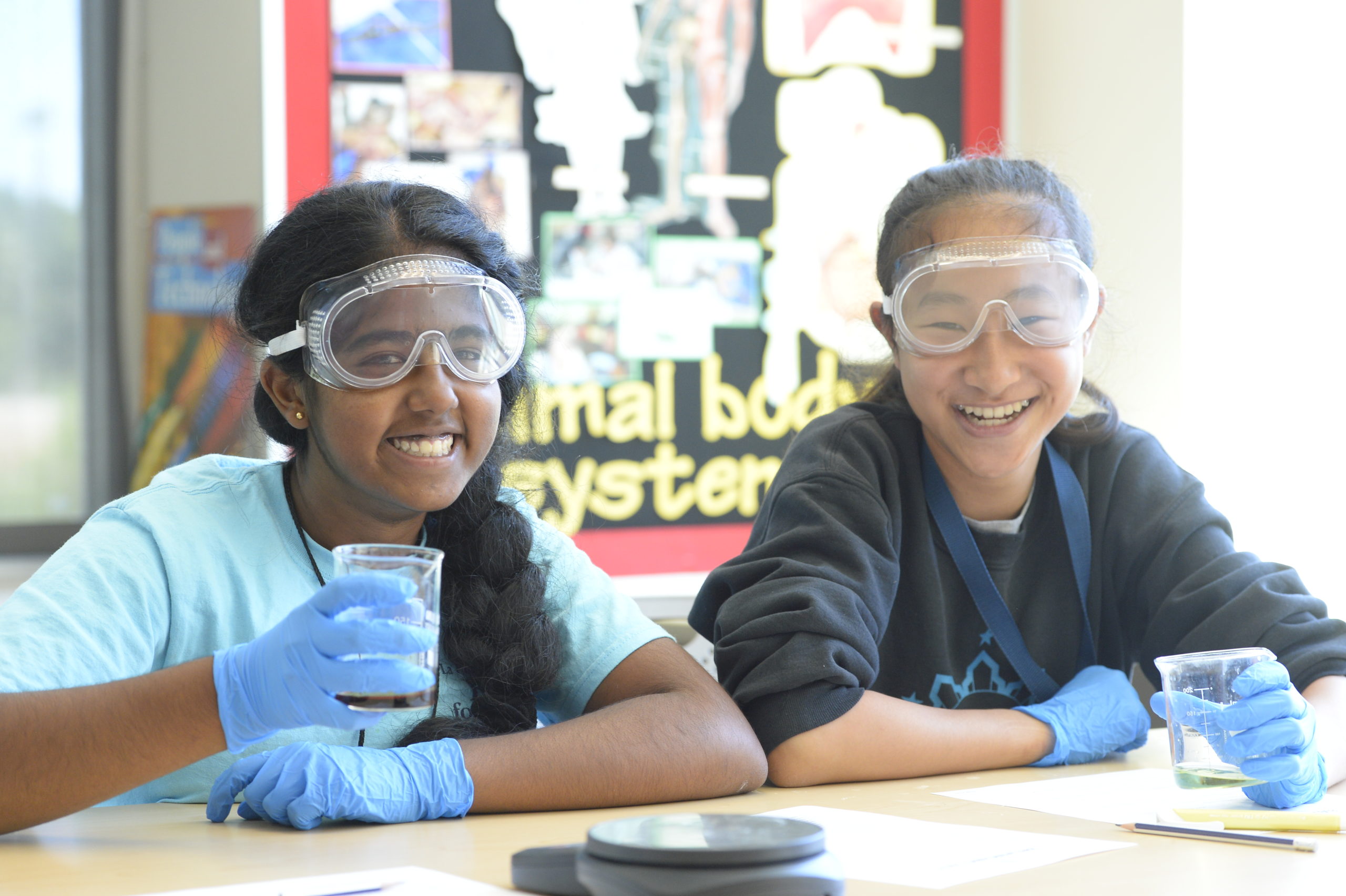 Online Resources:
TGR Foundation's no-cost digital platform, TGR EDU: Explore (tgreduexplore.org), was designed to expand access to quality learning experiences and resources. Completely free to access, with no introductory, trials or logins required, the site provides educators, students and families with 40+ STEM and college-prep resources available now.  Digital modules are self-paced allowing students to learn and engage in STEM and college access activities independently. Lesson plans are accompanied with educator guides that allow facilitators to make adaptions based on age and resources available. In response to school closures and distance learning, TGR Foundation launched a series of new, free activities and lessons. Both Design Challenges and STEM Unplugged use common household items to spark creativity, foster family fun and keep students engaged and learning through hands-on projects.
In-Person Programming:
TGR Learning Lab (tgrfoundation.org/programs/tgr-learning-lab) offers students unique learning experiences in STEM and enrichment programs in college access as well as serves as an environment where kids can recognize their potential and create positive change for themselves, their families and their communities. The TGR Learning Lab provides after school programming for students in grade 7-12 during the academic year and summer classes for students in grades 5-12. TGR EDU Create (tgrfoundation.org/programs/tgreducreate) provides professional learning opportunities at no-cost and resources for educators in the areas of STEM education and college access throughout the year. Educators can sign up for our Educator Community (tgrfoundation.org/educator-community) and receive updated information on STEM Studio trainings.
UCI Samueli School of Engineering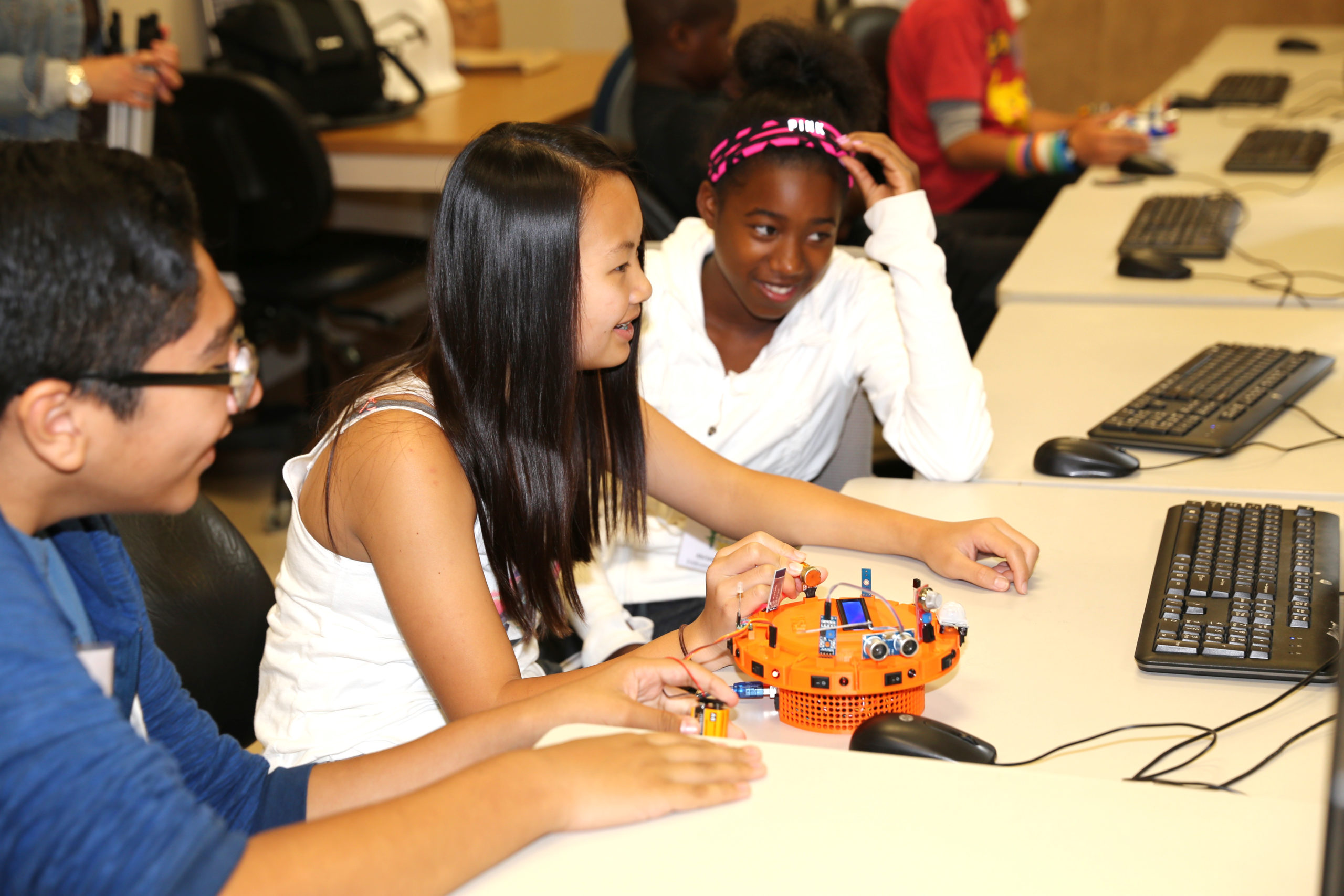 Online Resources:
Now is a great time to learn more about all the awesome things you can do in our School of Engineering, from the different majors you can study to the vast list of outreach and community programs we offer. Check us out at engineering.uci.edu and then visit our campus in a virtual tour (https://www.youvisit.com/tour/uci?pl=v).
In-Person Programming:
We offer exciting summer programs for rising 6th-9th graders that are themed around engineering and computer science. During FABcamp (https://sites.uci.edu/fabcamp), students learn about the fields of engineering, computer-aided design (CAD), rapid prototyping and fabrication technologies. Through exciting hands-on projects, FABcampers apply STEM concepts to real-world applications using 3D printing and laser cutting through unique design challenges. In APPcamp (https://sites.uci.edu/appcamp) , students learn about information and computer science through the world of coding and digital making. APPcampers design and code apps on various platforms like mobile devices, Microbit, and Raspberry Pi. Both camps take place on our beautiful UC Irvine campus where students will interact and engage with STEM faculty and college students as well as visit world-class research labs.
Communities close to UCI can also take advantage of our Mobile Rocket and Fab Lab, which is a mobile makerspace that goes directly to learners of all ages to increase awareness of digital making and fabrication. The on-board equipment includes 3D printers, a laser cutter, and a few Raspberry Pi stations. As learners walk through the lab, they'll see several demos and do some fun hands-on coding projects that hopefully inspire them to be active creators of technology, not just passive consumers of it. Visit our website for reservation details (https://sites.uci.edu/rocketlab).
Vital Link OC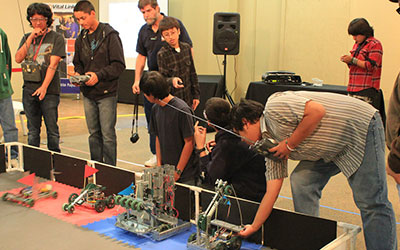 Online Resources:
Vital Link of Orange County offers numerous career exploration programs: http://www.vitallinkoc.org/programs.
In-Person Programming:
Vital Link OC is a non-profit organization dedicated to preparing students for their future careers through experiential learning opportunities, particularly in Career Technical Education (CTE) pathways. We offer programs that introduce students to the world of robotics, design engineering and manufacturing, medical careers, performance engineering, computer programming and much more. Through these hands-on programs, we inspire students to feel confident and excited to pursue a meaningful, fulfilling career. We do this by serving as the link between business and education.