Bilingual Black Belt Inventors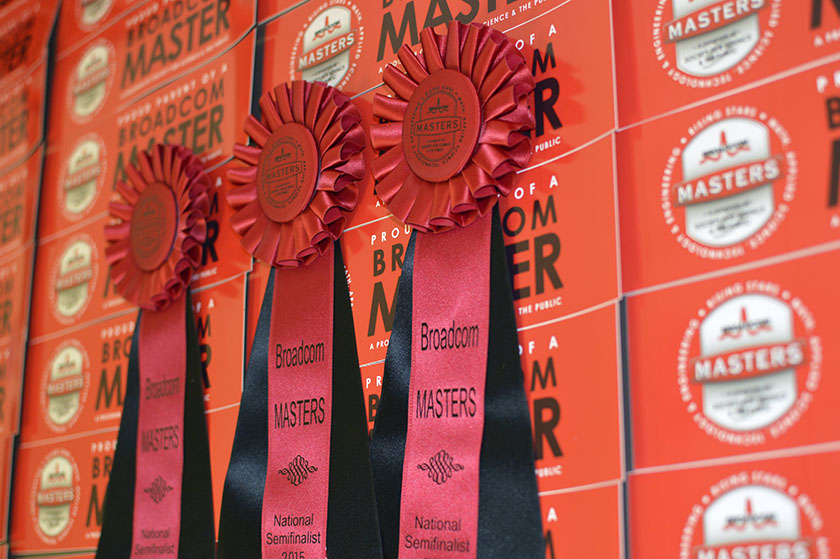 The 2015 Broadcom MASTERS semifinalists include an award-winning ballerina for the AVA Ballet Company, black belts in Karate and Tae Kwon Do, an app creator, and an eighth-grade intern at a Yale computer science lab.
Our semifinalists are bilingual, apply for patents, spend time volunteering, swim competitively, create origami, and sing acapella. Some of the semifinalists plan to donate their prize money towards children's education. Their research is inspired by sports injuries, coding, and preventing the spread of diseases.
Here are a few facts about the semifinalists:
• 266 play sports
• 257 play an instrument
• 139 participate in robotics club
• 104 serve on their student councils
• 34 create their school's yearbooks
• 33 compete in the Science Bowl
• 26 participate in the international educational program Odyssey of the Mind
• Environmental Engineer was the most popular career choice
View the full list of Broadcom MASTERS semifinalists. Check back on September 2 to find out the finalists.