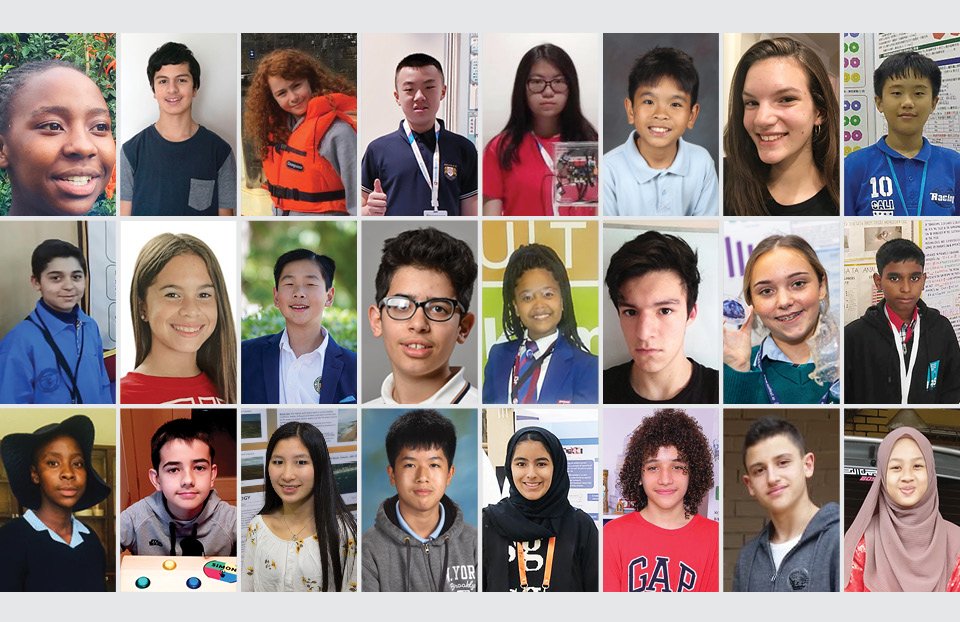 Due to the pandemic, the 2020 Broadcom MASTERS International delegates were unable to come to Anaheim, California this year in May, but there is still plenty of reason to celebrate their research and accomplishments. This year, 24 delegates from 21 countries, regions and territories were selected to participate in Broadcom MASTERS International. Get to know this year's delegates and how they are using scientific inquiry to understand challenges facing the environment and biodiversity!
Ahmed Abdennadher, 12
Tunisia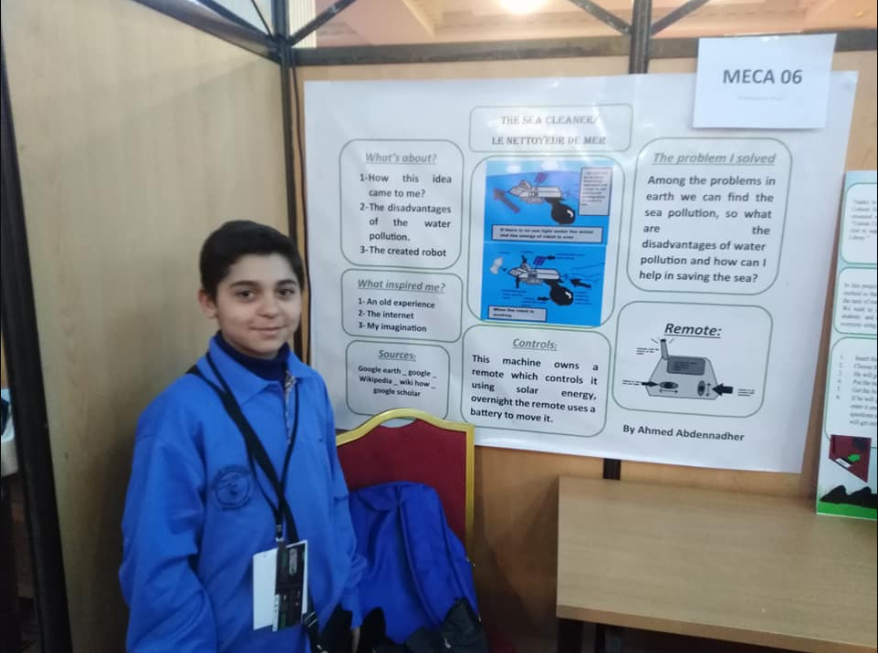 About Ahmed's Project:
My project is a robot called the sea cleaner. It's like a submarine that cleans sea water from trash and plastic by filtering it. It also has a trash bag where plastic and trash can be pulled in. This robot works using solar energy, and it's controlled by a human with a remote control. More than 1 million sea turtles are dead because of the water pollution, which threatens many other marine animals. With this project, I want to protect animals from pollution.
What's a typical breakfast food in your country that you like?
In my opinion, the best breakfast in Tunisia is homemade bread with olive oil. It's so delicious; especially the olive oil because my city, Sfax, is known for producing olive oil and for planting olive trees.
Orna Collins, 14
Ireland
About Orna's project:
The aim of my project was to create a bioplastic from food waste and to contrast this plastic with blended bioplastic films from two other starch sources (potato starch and cornstarch) using glycerol as a plasticizer and eggshell powder and coffee ground as biofillers. I then compared the mechanical and biodegradability properties of the plastics. The addition of biofillers improved the mechanical properties of all the bioplastics created resulting in strong plastic samples. The plastic created fully from food waste (potato skins) exhibited similar properties to the other samples and biodegraded more quickly. All the samples fully biodegraded within 24 days.
How has the pandemic impacted your life?
I am currently learning from home. My teachers try hard to continue to support their students online, but the experience is not the same as face-to-face. I miss my friends. Also, my grandad was very ill with COVID-19 and spent time in the ICU; he is recovering really well now. I can't wait to see him when the restrictions are lifted. On an upbeat note, I am learning to bake ─ I have mastered scones, banana bread and soda bread.
Júlio César Nogueira Ferreira, 13
Brazil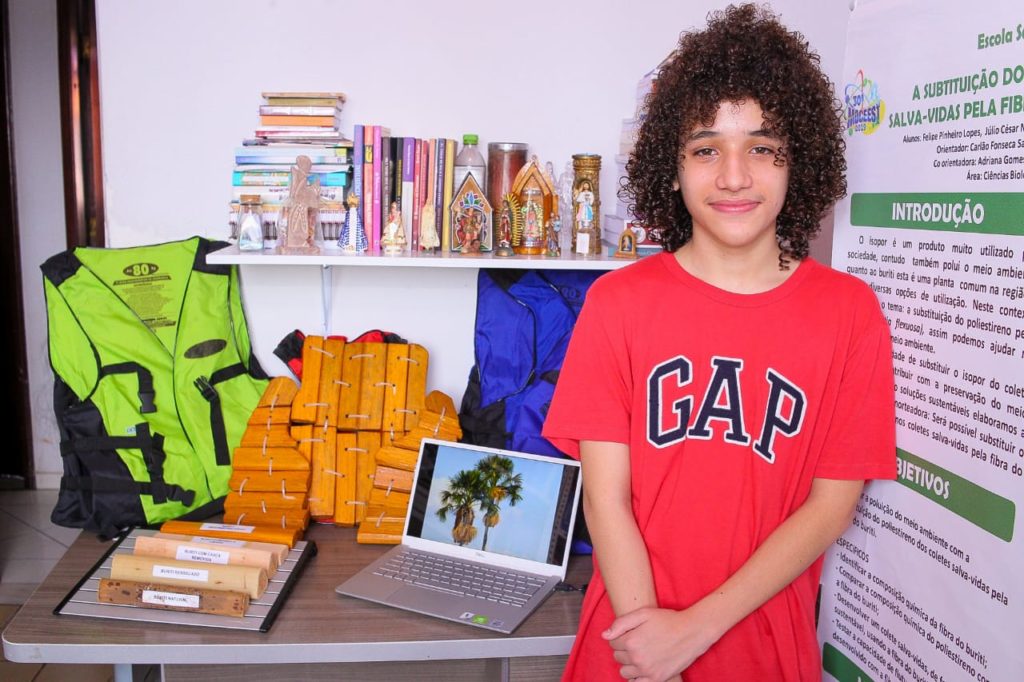 About Júlio's project:
Styrofoam is a major pollutant, with an indefinite decomposition time, which harms the environment. In my study, I researched how Styrofoam could be replaced with buriti fiber— material from a palm tree typical to Brazil. A life jacket I developed with buriti was found to be sustainable, lower cost compared to a conventional one, therefore, more accessible to populations that cannot afford it.
If you could have dinner with any STEM hero who would that be and why?
Brazilian STEM hero, César Lattes! He was a researcher who participated in one of the biggest discoveries in modern physics: the méson pi, a subatomic particle with a mass of about 300 times bigger than that of the electron.
Islay Graham, 14
Canada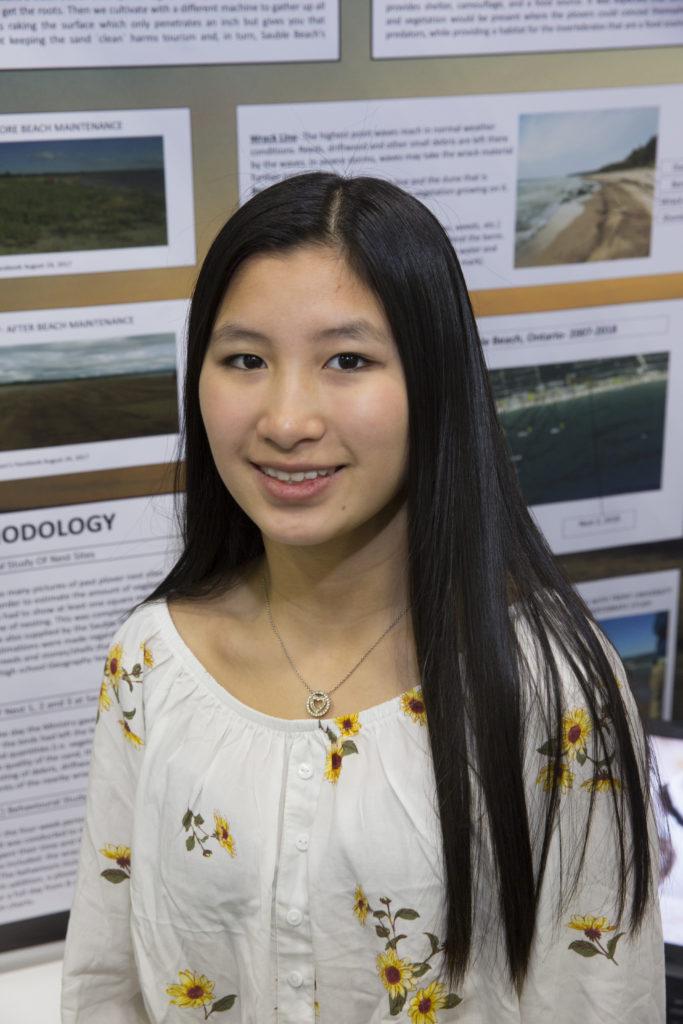 About Islay's project:
My project was called "Rake Wrack Risk" about the Great Lakes Piping Plover, an endangered shorebird species. In 2017, there were only 13 pairs in Ontario and the numbers have continued to decrease. Since 2010, beach maintenance and raking, a form of cleaning the beach to dispose of any vegetation and debris has been a controversial issue. Many believe that this destroys the Plover's habitat whereas others believe it is doing them a favor. My main purpose was to investigate whether the Great Lakes Piping Plovers preferred a clean beach. My conclusions found that these plovers do not prefer a clean beach and that beach maintenance and raking destroys their habitat. Specifically, the wrack line consisting of driftwood, reeds, stones, sticks and shells provide Plovers with food, shelter and camouflage.
What is a tradition in your country's culture that you'd like to tell us more about?
Canada Day is always a big celebration everywhere because we are so thankful to live in such a beautiful and safe environment. I normally go to Manitoulin Island to see cousins and spend two days decorating and have a big party. Sports have also been a large source of pride in Canada. We are big on hockey and lacrosse. Of course, I cannot forget the Toronto Raptors. Canada has supported this dedicated team for so many years even before winning the NBA championship last year!
Astrid Lázaro, 13
Puerto Rico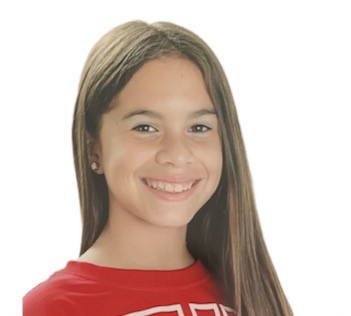 About Astrid's research project:
My project is about finding the differences and similarities between sand samples from beaches. Because beaches in Puerto Rico are experiencing extreme cycles of erosion and I really enjoy going to the beach, I wanted to see if there were differences or similarities between the sand at the beaches I have visited. I analyzed various sand samples, which were then sifted, analyzed under a microscope and weighed. Ultimately, I found that due to the erosion, there were many different structured sand grains.
If you could have dinner with any STEM hero who would that be and why?
Katherine Johnson because she was a unique African-American scientist at NASA in the 1950s. She was a pioneering physicist, mathematician and space scientist. She coauthored over 25 research papers and paved the way for women to pursue careers in mathematics and technology. She and her colleagues did the calculations that guided NASA's 1962 Friendship 7 Mission. I really admire her work and love how she embraced more women in the STEM communities.
Kyle Tianshi, 13
United States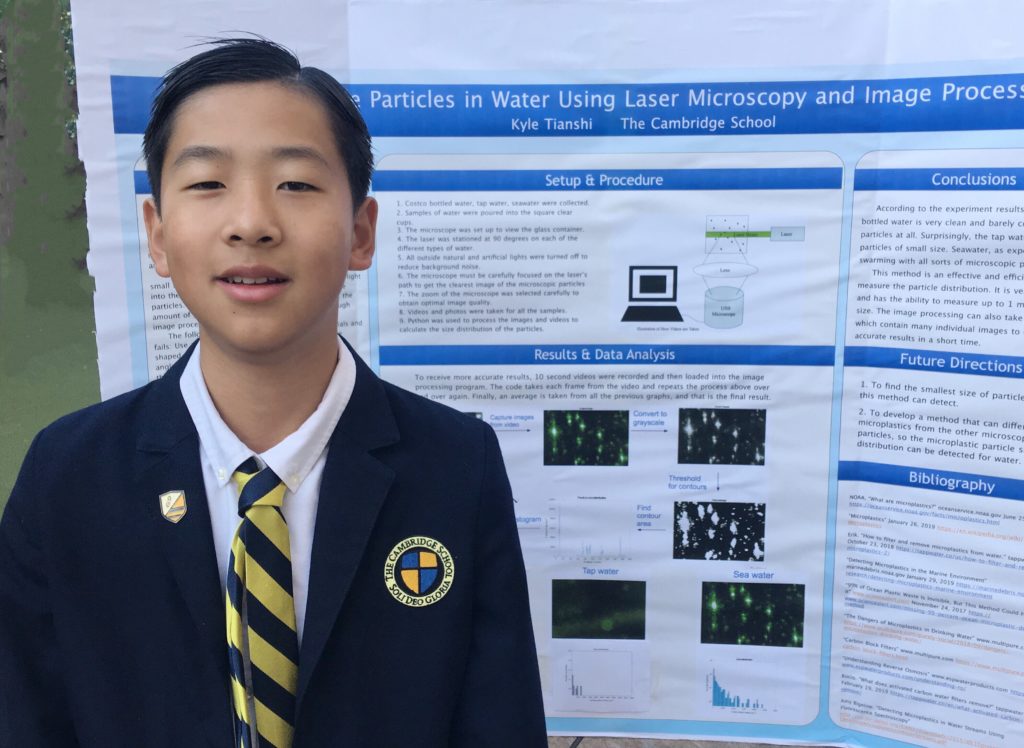 About Kyle's research project:
I am very concerned about microplastic contamination in water sources such as the ocean and drinking water. It is very difficult to measure the total suspended solids in water. Current solutions such as the turbidity meter and SDI detector are expensive and are not effective for particles that are very small and low density. Camping as a child, I could see the particles in the air with my flashlight. I invented a device that can easily measure microscopic particles in water using laser microscopy and image processing.
Why is science important to you and what kind of impact do you hope to make in the future?
I enjoy writing science fiction because it does not obey the realm of things humanly possible but frees me to imagine the unimaginable and think the unthinkable. My motivation in science is to one day make the impossible happen, just like my books.
You can learn more about the Broadcom MASTERS International here.