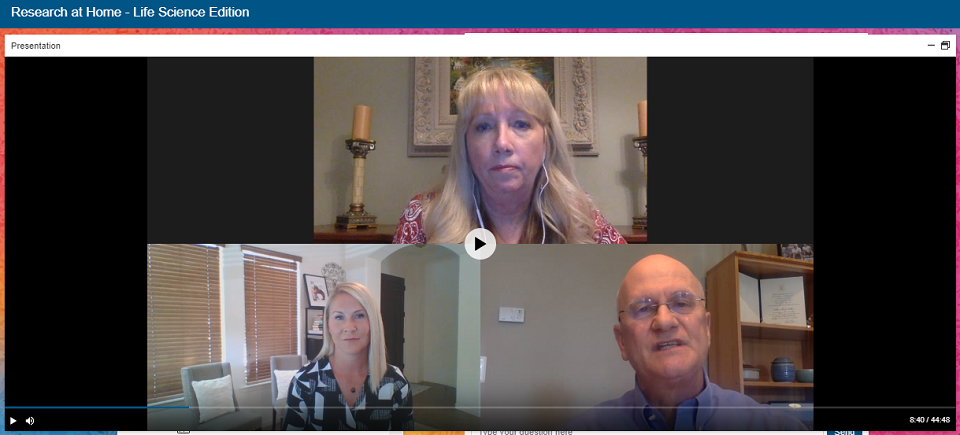 The coronavirus pandemic has forced us to adapt and figure out how to do many things from our homes. This includes conducting research. Professional scientists around the world have taken their work home, bringing the lab with them. For students wondering how they can do the same, several sessions during the Virtual Regeneron International Science and Engineering Fair (ISEF) were dedicated to answering that question. Bill Wallace, a teacher at Georgetown Day School in Washington D.C., assured, "Sophisticated, authentic research can be done at home." Keep reading for some helpful tips we gathered from Bill and other educators.
Choose an appropriate model organism.

"A key factor in conducting an at-home research project is choosing an appropriate animal or plant model," Bill emphasized. "Whether using insects, worms or plants, it is important to find an appropriate organism to match your investigation." Some animal models that Bill's students have used in the past include pill bugs, planarian, fruit flies, bean beetles and brine shrimp. Tina Gibson, a teacher from Columbus, Mississippi has guided her students in working with sweet scallion onions, red peppers, citrus fruit, legumes, Wisconsin Fast Plants and herbs.
Use simple and available technology.

Complicated apparatus is not a prerequisite for conducting authentic research at home. Simple equipment like plastic bottles and even cellphones for photography will suffice. Students can also look into borrowing kits from their schools or other local organizations for their experiments. For engineering projects, Vincent Joralemon, a teacher at Frank McCourt High School in New York City, and Michael Carapezza, Program Coordinator with Hk Maker Lab and New York Bioforce, suggest using Tinkercad to work through the engineering design process from home. It offers circuitry training and unlimited supplies without an expensive subscription.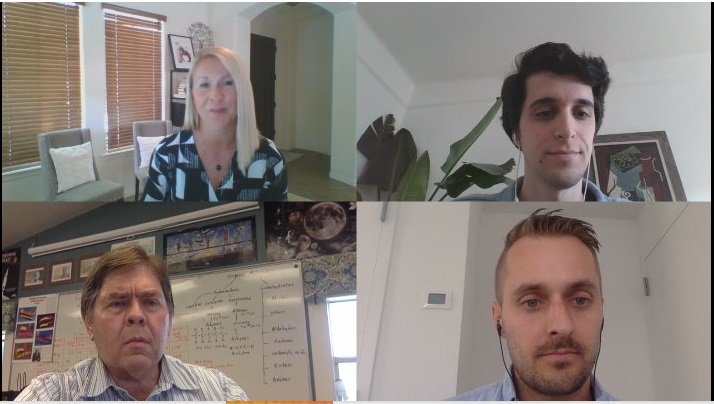 Obtain quantitative data and use statistical analysis.

As David Black, a teacher at New Haven School in Spanish Fork, Utah, pointed out, there are many sources of reliable, publicly available data for students to analyze. The United States Geological Survey (USGS), for example, has a one-stop site for geological and geographical data called EarthExplorer. Data sets with information about other scientific disciplines are also available from the National Oceanic and Atmospheric Administration (NOAA), the National Aeronautics and Space Administration (NASA), the Centers for Disease Control and Prevention (CDC) and the United States Census Bureau. "The challenge is to find raw data that hasn't already been interpreted, then determine a method and the tools for manipulating it," David concluded. 
Follow your interests, use local resources and ask good questions.

Passion is the hallmark of good research, both in and out of a laboratory setting—delve into a topic you care about and use local resources. Tina recently started helping her students make connections with a local paper mill to do research this summer. Be sure that your scientific investigation is hypothesis-driven and open-ended.
Have a global perspective.
With students tuning in from around the world at Virtual Regeneron ISEF, having a global perspective is a must. "The Sustainable Development Goals are a great place to start when it comes to research project topics," noted Tina. Students seeking to make a positive impact beyond their local communities can consider aligning their research with any of the global objectives set by the United Nations.
Be a good record-keeper.
Whether it's in your school wet lab or at home, remember to take notes and prioritize documentation in a lab notebook. "Record keeping is important, especially when entering the legal realm of possible patents and publications," emphasized Jennifer Claudio, a science teacher at Oak Grove High School in San Jose, California.
Reach out to experts.

Lastly, if you run into questions or problems while doing research at home, don't be afraid to seek assistance. You can contact teachers, scientists and other professionals via email or consult credible resources online, like Science News. As Amy Hammett, a teacher from Maize, Kansas expressed, experts don't have to be traditional research scientists. One of her students was studying an organism that primarily existed in pipes, so she reached out to a plumber to seek mentor-ship and advice.
If you missed any of the science education sessions during Virtual Regeneron ISEF, you can register today and view them on our online platform through June 5.