Apply Now to the Intel Science Talent Search 2016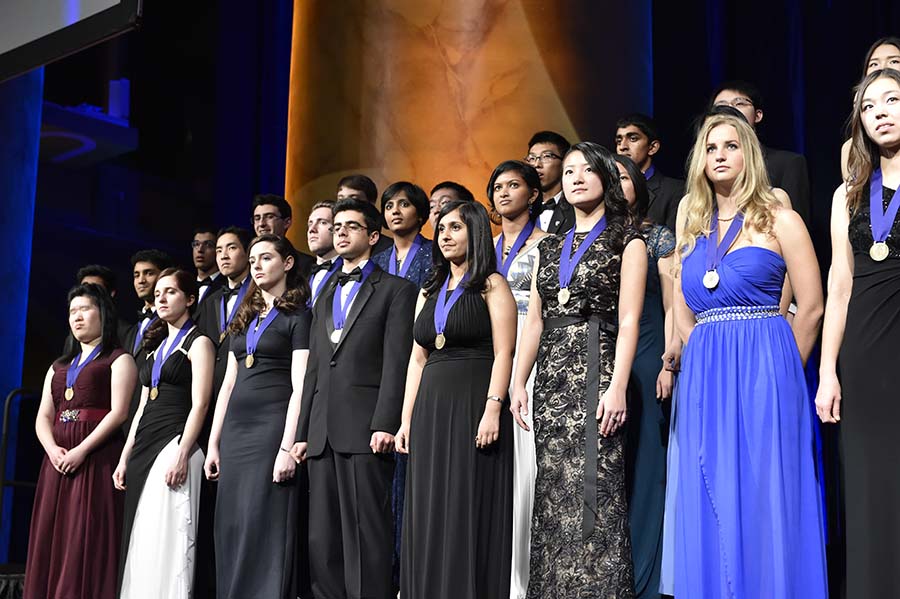 The Intel Science Talent Search (Intel STS) is the nation's most prestigious science research competition for high school seniors. Since 1942, first in partnership with Westinghouse and beginning in 1998 with Intel, SSP has provided a national stage for the country's best and brightest young scientists to present original research to nationally recognized professional scientists.
You are eligible to apply if:
You have completed individual and independent science, engineering, or mathematics research.
You are attending school in the United States. (Some US citizens living abroad are also eligible.)
You will be completing your last year of secondary school in November, when the application is due.
If applicable, your project involving humans or animals falls within the Intel STS rules and has appropriate prior approvals.
Benefits of Intel STS:
There are no limitations on the number of students who can enter or win from a particular geographic location.
Entrants may submit research of any duration from any time in their lives.
There are no cut-offs for test scores, GPA, or any other measures.
Three hundred students are chosen as semifinalists and earn $1,000 for themselves and $1,000 for their schools.
Forty finalists earn $7,500 and an all-expenses-paid trip to Washington, DC to compete for awards totaling $780,000.
Applications are accepted until 8:00 PM EST November 11, 2015. Finalists will be announced in January 2016.