An inside look at this year's STS class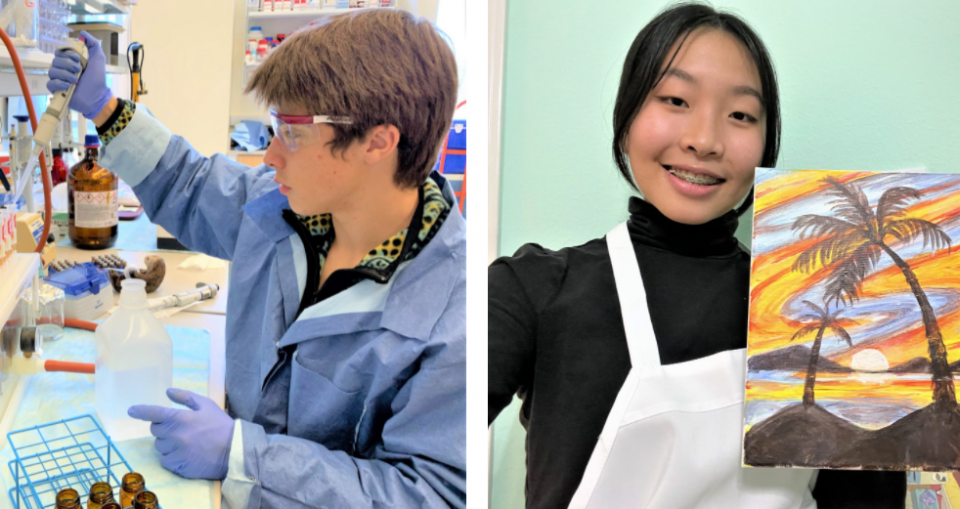 We've shared how this year's STS top 40 are so passionate about their science research that some have even gone to the extent of building labs in their homes. Others in this year's class are demonstrated activists, campaigning for change in their communities.
But, what do extremely talented, accomplished teenagers do for fun?
Their pursuits range from speed cubing to baking to the outdoors. During this unusual year, many have found the pandemic to be an unexpected opportunity to take up side hustles or quirky new hobbies. Take an inside look at our overachieving STS finalists below!
Akhilesh Varadan Balasingam
Archbishop Mitty High School (San Jose, California)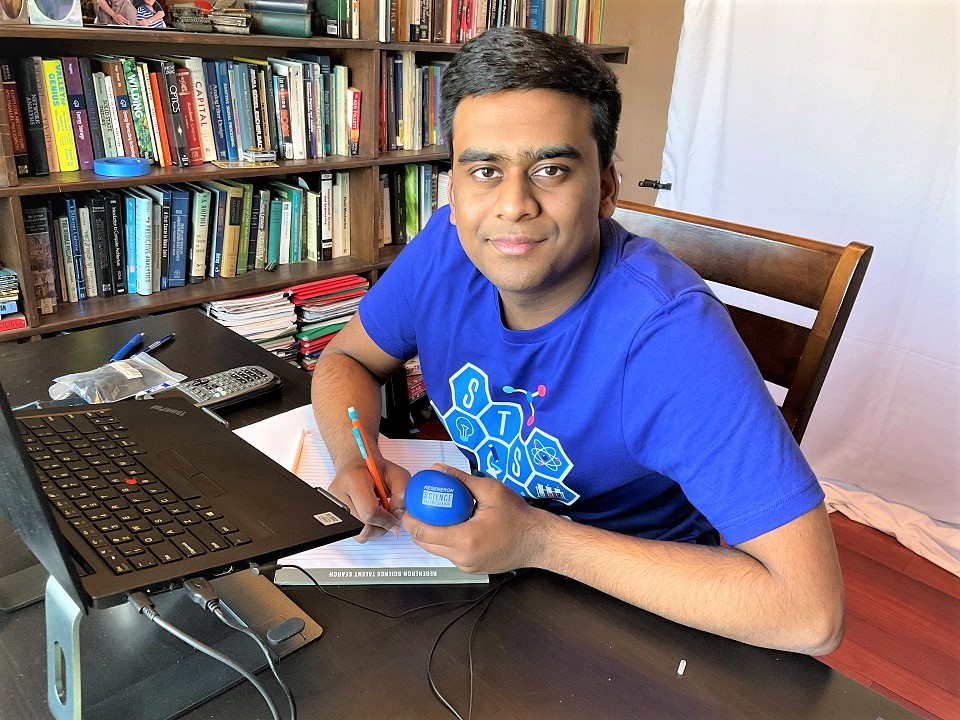 In addition to being a licensed ham radio operator, Akhilesh is a talented mridangam player, an Indian classical drum. He says when he took up the instrument, he was significantly older than his classmates. "This age difference soon became apparent when I struggled to make the strokes with the same speed and precision as my peers." Determined to flourish in this musical endeavor, Akhilesh practiced for hours and sent videos to his teachers to ensure that he was, in fact, beating the drum correctly. "Slowly, I was catching up to my classmates, and, eventually, I was able to perform smoothly on stage."
Sarah Chen
Phillips Academy (Andover, Massachusetts)
Beyond her accomplishments in the sciences, Sarah also excels in the humanities, recently winning a gold medal in the prestigious Scholastic Art & Writing Awards. Sarah is interested in creative writing, poetry and prose. "I love writing poetry and translating Latin. Alongside STEM, these interests form an unusual combination, but they are all manifestations of my attraction to the creative process. My interests are in constant interplay and have defined my approach to creative work." A few of Sarah's favorite authors include Toni Morrison and Kazuo Ishiguro.
Yunseo Choi
Phillips Exeter Academy (Exeter, New Hampshire)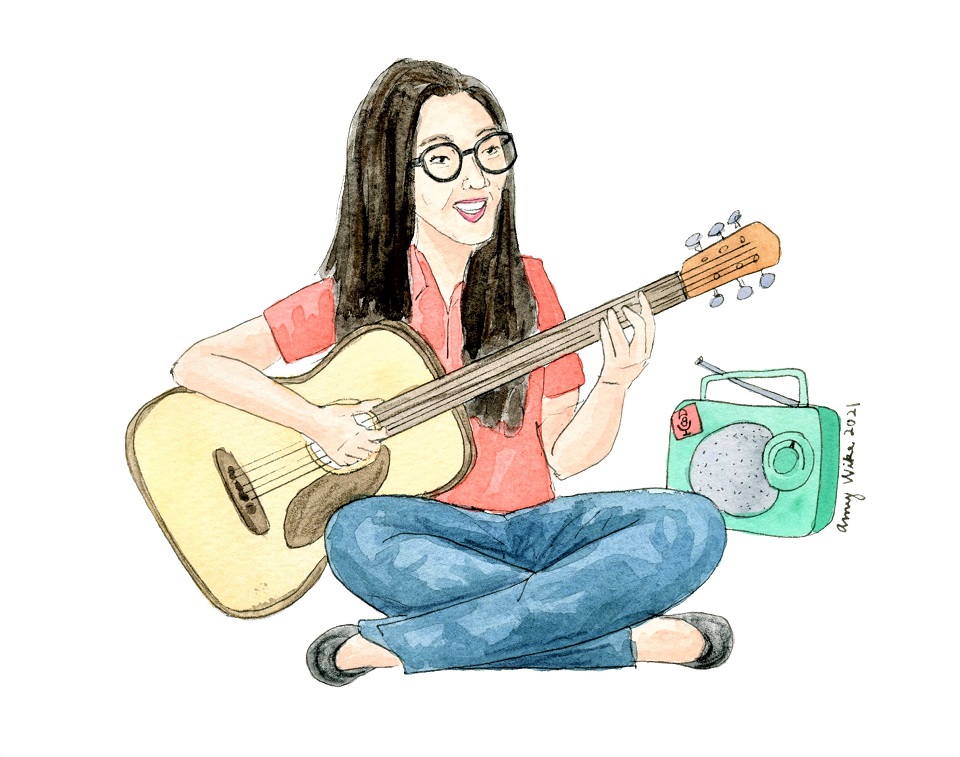 This year's top winner, Yunseo Choi, isn't absorbed in matchmaking theory all the time. To unwind, Yunseo DJs and produces a radio show at her high school. "The radio has always been a friend to me. I grew up listening to radio shows with my mom, who grew up listening to the radio with her mom. Through radio, I have laughed, cried and sang, building memories that I can smile back on." When she was asked to host the radio station at her school, Yunseo jumped at the chance to bring the joy she feels for music to her peers and community. She loves making playlists and hosting a late-night show, Lyrical, to shed light on the lyrics of popular songs that can often be overlooked behind melody and rhythm.
Gopal Goel
Krishna Home School (Portland, Oregon)
We're all familiar with the Rubik's cube, the 3-D combination puzzle developed by Ernő Rubik in 1974. This year's 4th place winner, Gopal Goel, is certainly a huge fan. "I've been solving the Rubik's cube from a young age, but this year, I learned how to solve it while blindfolded!" Gopal has also applied memory palaces to recall information and made videos of himself solving the cube blindfolded; he has presented this idiosyncratic skill in talent shows. Like Gopal, Vedanth Iyer is also an avid Rubik's cube speed solver. He says, "I have been speed cubing for over six years now and have competed at various competitions. My main events are the 2×2, 3×3, 4×4 and Pyraminx. My all-time fastest 3×3 solve is 7.40 seconds!"
Hannah Goldenberg
Greenwich High School (Old Greenwich, Connecticut)
This fall, Hannah is headed to her dream school: Northwestern University, outside of Chicago. Throughout her childhood, Hannah says she played nearly every sport, including ice hockey, track, skateboarding, water polo and snowboarding. Hannah has played hockey for about 11 years, starting at just six-years-old. During her freshman year of high school, she even played on the boy's ice hockey team. Solitary sports are not what gets Hannah though. What resonates most for her is the community, socializing aspect and energy of team sports. Hannah's favorite team is the Pittsburgh Penguins.
Amy Guan
Texas Academy of Mathematics and Sciences (Plano, Texas)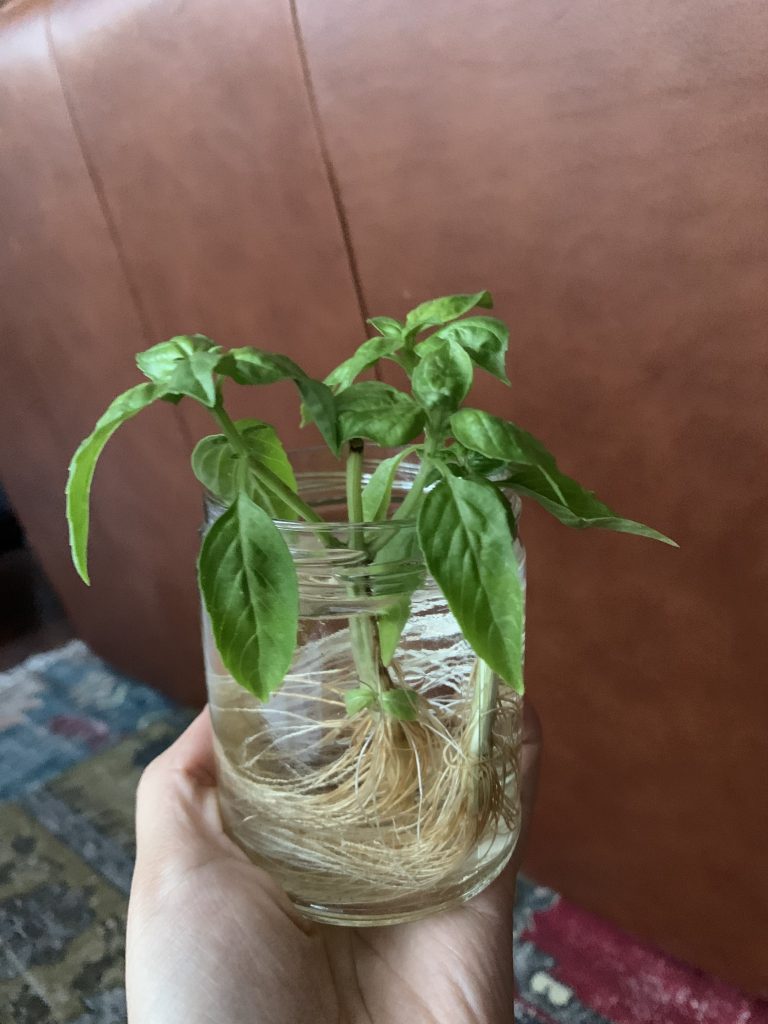 During the quarantine, Amy Guan invested time and energy into a new hobby: baking and cooking. Her culinary repertoire includes hand-pulled noodles, cream cheese-filled muffins and coconut cookies — all made from scratch. One of her favorite recipes has been a creamy shrimp rose pasta, tossed with fresh, homemade Italian-style egg pasta. "I've also baked focaccia, a type of bread topped with rosemary and olive oil and my own kale chips at home, which are surprisingly easy to make!" Additionally, she has successfully propagated eight basil plants this past summer, a fresh ingredient for more recipes!
James Licato
Washington-Liberty High School (Arlington, Virginia)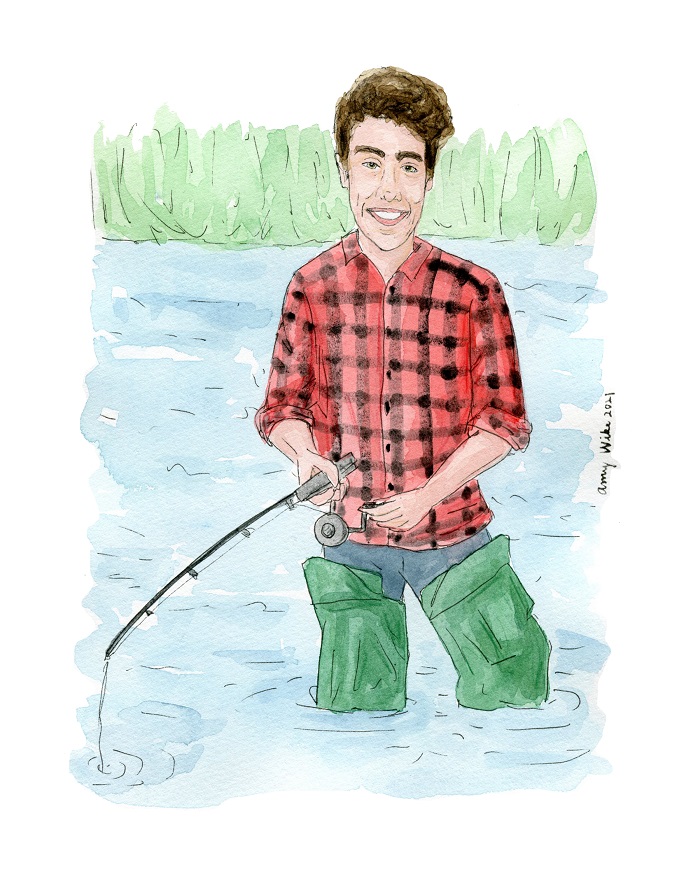 Growing up along the Potomac River, Eagle Scout, James Licato has always been passionate about the outdoors. He tells Scouting Magazine, "Scouting fostered my passion for the outdoors and taught me many things about communicating effectively." One of his favorite memories as a Scout was hiking "alongside crystal-clear streams at Philmont or snorkeling with Barracuda at Sea Base." James has always valued fishing and will never leave the house without his traveling fishing pole. "I've caught Catfish out of the Potomac that weigh upwards of 60-70 pounds and are almost as long as I am tall!"
Andrei Mandelshtam
University High School (Irvine, California)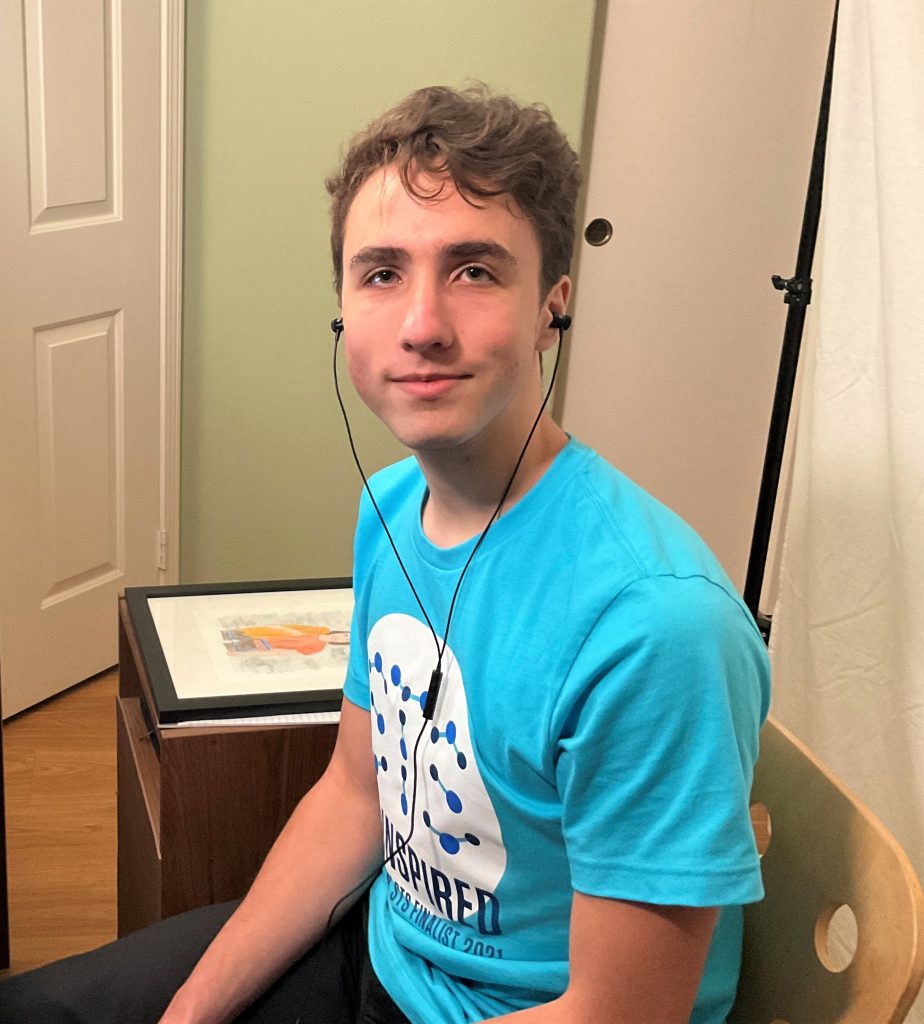 Since being introduced to the sport in a local amusement park, rock climbing has become one of Andrei's main sources of exercise and excitement. He explains that the activity "is tied to my enjoyment of math because it requires higher-order thinking and every new climb is like another challenging problem. I have to try it from many different approaches until I finally find the right one." He has been rock climbing for six years, for seven hours weekly. "Climbs are ranked from 5.6 to the most difficult, 5.15; rankings starting with 5.10 are further subdivided into a, b, c and d. Completing a climb is like beating a level in a game. I can now climb 5.12b, advancing approximately one sub-ranking every six months."
Timothy Qian
Montgomery Blair High School (Silver Spring, Maryland)
This year's 5th place winner, Timothy Qian, is passionate about math and quantum computing. In his free time, he creates puzzles — one of which was recently featured in a FiveThirtyEight piece titled "Can you Outthink the Sphinx?" Timothy explains that the premise of the game involves a Sphinx that poses a series of true or false questions. The player places a bet on getting each sequential question right. After each question, the Sphinx tells you the correct answer and either gives or takes away your money, depending on your answer. "So, assuming you know nothing about the answers to the questions and can only guess true or false, is it possible to guarantee that you make money if you start with one dollar? This question is fun because it is seemingly impossible to earn money with no actual knowledge of the answers to the questions," Timothy says. The solution can be found here.
Dasia Taylor
West High School (North Liberty, Iowa)
During the quarantine, Dasia has not only focused her time on developing color-changing sutures, as reported by Smithsonian Magazine, but she has also taken up a few creative hobbies with the help of TikTok. "Tie-dye is a skill I learned during quarantine. I had never tie-dyed before last summer, but once I did, I could not stop because the results were amazing!" She says, "Since I'm a student, I prefer to work with my peers because their skills often get overlooked because of their young age." For this reason, Dasia says, "My photographer, all of my models and my graphic designer are all students." Dasia, a self-described "sneakerhead," also enjoys designing shoes, including a pair of West High School-inspired Converse and cartoon-inspired Nike Air Force 1s.

Jeffrey Wang
The Bishop's School (San Diego, California)
It was his love of history and science that moved Jeffrey to found a community on the Q&A website, Quora. Today, the site titled, "Historical Tidbits" has over 125,000 followers and content has received nearly 6 million hits. Jeffrey explains, "I began writing on the site in the 8th grade, primarily answering questions and sharing stories about history and science; in 10th grade, after being named a top writer in 2018 and a few million views later, I sought to expand into developing the online community. To that extent, I've created a "space" that consolidates community forums around historical topics."
Jason Zhang
The Carol Martin Gatton Academy of Mathematics and Science (Bowling Green, Kentucky)
Like his fellow STS finalist, James Licato, Jason too is an Eagle Scout. He says, "When I am stressed, I love to go to nature to relax. There are woods near my house, and I enjoy hiking while looking for wildlife like eagles, cardinals (beautiful birds!) and deer. My favorite location is by the lake, where I watch calming waves crash and recede from the shore." Jason also credits Scouts for helping him to overcome being too shy. "I was afraid to say 'hi' to anyone I didn't know. I'm so glad that being in Boy Scouts helped me to develop confidence in myself."