An inside look at the 2016 Broadcom MASTERS finalists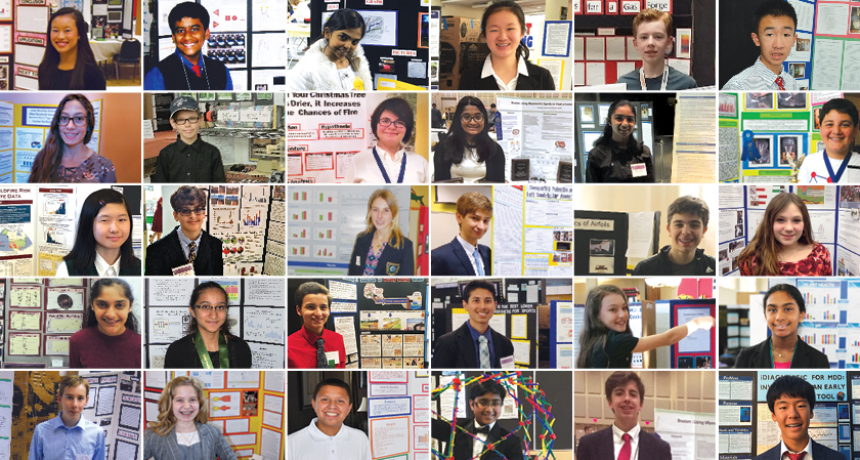 The Society congratulates the 2016 Broadcom MASTERS finalists for their impressive and innovative research projects. From the 300 semifinalists, 30 were chosen as finalists.
Here are some fun facts about the 30 finalists this year:
26 play a musical instrument
25 give back through community service
The finalists attend 15 private schools, 12 public schools, 2 charter schools, while one is homeschooled
14 build tech in their robotics classes or clubs
13 get creative in their art clubs
13 are involved in Scouts or 4H organizations
12 participate in their school's science or math Olympiad
12 participate in science club
11 hold positions on their student council
7 participate in computer club
6 create their school yearbook
6 compete in the National Science Bowl
4 compete in the Odyssey of the Mind
The finalists participate in sports and martial arts, including archery, basketball, dance, golf, soccer, swimming, Taekwondo, tennis, and track
Join the Society in congratulating these amazing, multitalented young leaders, and come see their projects on October 29 in Washington, D.C.!