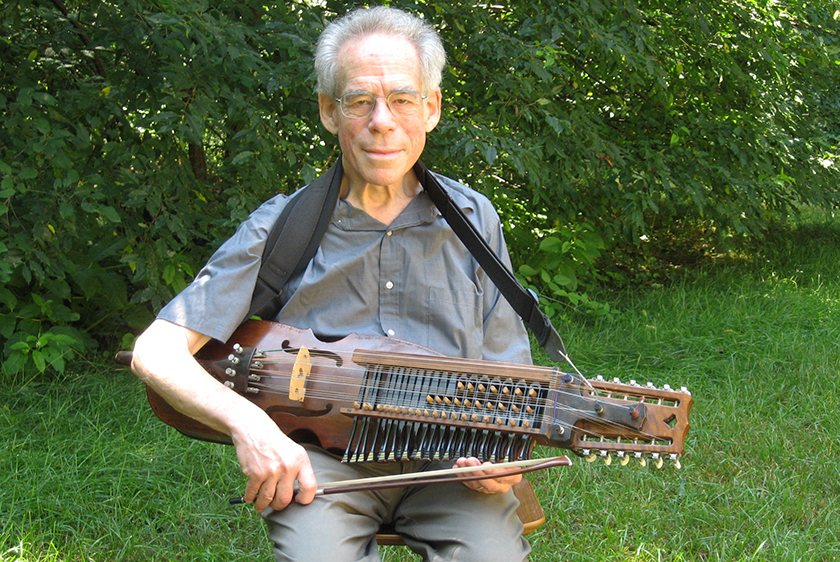 Matt Fichtenbaum (ISEF 1962, Westinghouse STS 1962) has eclectic interests, ranging from art to science. He studied electronic engineering in college and began playing Scandinavian folk music on the nyckelharpa and Swedish fiddle after living in Sweden.
His fascination with science and music began at an early age. Matt's parents always had music playing in the house, and he attended Stuyvesant High School in New York City, a school recognized for its strong science curriculum. There, he had the opportunity to participate in science fairs, which he said showed him that science was a worthy pursuit.
"I enjoyed crafting solutions using the technologies I was exposed to, and it was natural that I pursue an engineering career," he said.
When Matt was going to school, computer science programs were rare. Fortunately, his electrical engineering program at MIT included computer science and engineering courses, giving him the opportunity to pursue both.
After graduating from MIT, Matt contributed to hardware and software design at many companies. He worked as a software engineer or staff scientist at leading companies like Acacia Communications Inc., Klein Marine Systems, Inc., Agilent Technologies (a spin-off of Hewlett-Packard), Tektronix/Microwave Logic, and GenRad.
At General Radio Company, a maker of instruments for electronic engineers, Matt worked on some of the first minicomputers, building and testing the systems. General Radio eventually became GenRad, and the computer-controlled testing system became a major segment of its business.
Currently, Matt is what he calls "semi-retired."
Because of Matt's engineering experience, he was invited to be a visiting instructor at Linköping University in Sweden. Swedish industry was interested in hiring new graduates who already had practical computer science and engineering skills, and he had both. He moved to Sweden in 1976 and remained for 18 months. While living in Sweden, Matt picked up the unique instruments that he now plays.
"The 1970s were a time of folk revival in Sweden and folk music was thriving," Matt said. "Traditional Swedish music, with its subtle, understated rhythms and expressive improvised harmonies, appealed to my musical sensibilities."
Matt believes that interests in science and music often go hand in hand. "Music has an underlying structure that appeals to the engineering mindset," he said.
Matt's many years of experience have led to a unique career that merges art and science. He advises curious students and professionals to, "Be flexible, open to new ideas and challenges. Look around and be inspired, build on what you find, collaborate, keep learning, and have fun."