A woman's place is in science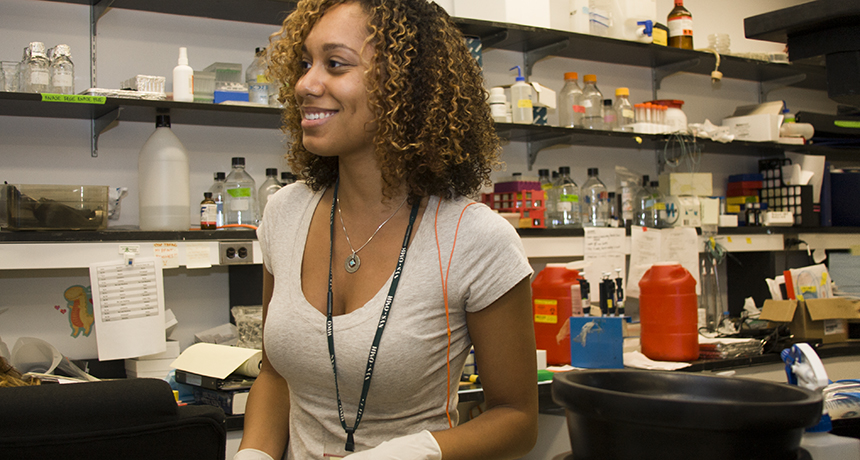 Ask a classroom to draw a scientist and you're likely to see men in lab coats and goggles. Rarely are there any women depicted.
But that's not the reality of STEM fields today. And Science News for Students, the sister publication to Science News, highlights the importance of women in STEM in a new feature that shows the amazing females involved in the front lines of science, technology, engineering and mathematics.
---
See the faces of women scientists who are changing the world
---
The number of women in science or engineering has increased in recent years, but not nearly enough. Women and men both study science in high school, but men still outnumber women in research jobs.
See women scientists' challenges and triumphs through images, audio recordings and short video clips on the newly redesigned Science News for Students website that offers videos, articles, blogs and more on a mobile-friendly site. Teachers can search stories by readability scores and Next Generation Science Standards.
The writers and editors at Science News for Students bring you the latest breaking scientific news in a form rewritten so younger audiences can understand. They dig deep to give you science's big-picture trends, like the women involved in scientific research and making discoveries.