From ISEF to the Ice Rink: A conversation with Olympian Sidney Chu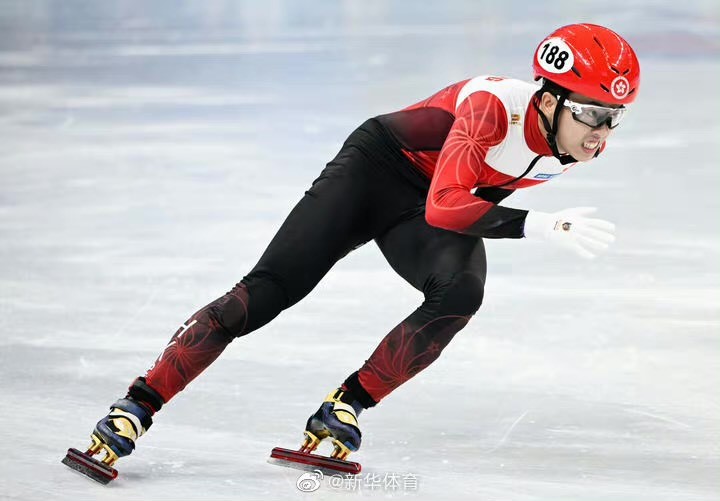 With Regeneron ISEF 2022 right around the corner, here at the Society, we've been reflecting on the achievements of our amazing alumni. In 2016, ISEF alum, Sidney Chu won the fourth award in computational biology and bioinformatics for a project using statistical tools and cell biology to find interactions between genetic variants that may cause or predispose people to Parkinson's disease. While ISEF was the first international stage Sidney competed on, it wasn't his last. He competed in the 2022 Beijing Winter Olympics as a speed skater and was even a flagbearer for Hong Kong during the Opening Ceremony. This 22-year-old is an impressive young man.
We had a chance to catch up with Sidney and learn about his experience in the international spotlight and his dreams for his future.
What inspired your project at ISEF?
I enjoyed computer science and biology, so bioinformatics seemed like a natural fit for me. ISEF gave me an avenue to showcase my project in a computational biology and bioinformatics category specifically, as, in my experience, most other science fairs I competed only had computer science or biology categories. My ISEF experience gave me deeper insight into the breadth of research opportunities available and the other research projects my peers had undertaken. In college, I investigated doing research with professors in a variety of different specialties and would remember a similar project of a field being presented at ISEF.
You've competed in two large-scale events: ISEF and the 2022 Winter Olympics. Would you say there's any comparison between the two competitions?
On one hand, the participants at ISEF were so much younger and the fair didn't last as long as the Olympics. However, there were so many similarities!
In both ISEF and the Olympics, so many people from so many different walks of life come together to celebrate the same thing. In both ISEF and the Olympics, there was a prevailing sense of friendship and unity. Even on judging day, everybody would be super supportive of new friends and "teammates" and interact with the local audience. I remember that ISEF had plenty of fun games and activities for participants (including a digital gaming room if I remember correctly) –– it was cool how the Olympics had that, too! I met so many interesting people and made plenty of new friends at both ISEF and the Olympics!
You faced a serious injury in 2017, what helped you persevere through that and push you toward reaching the Olympics?
My injury in 2017 temporarily set me back from my Olympic dream. I was very lucky to have a coach who experienced a similar injury and had a similar time constraint for recovery; having her as a role model and being able to reach out to her for advice made my recovery smooth. Having a supportive team and social circle really helped me to push through for another four years!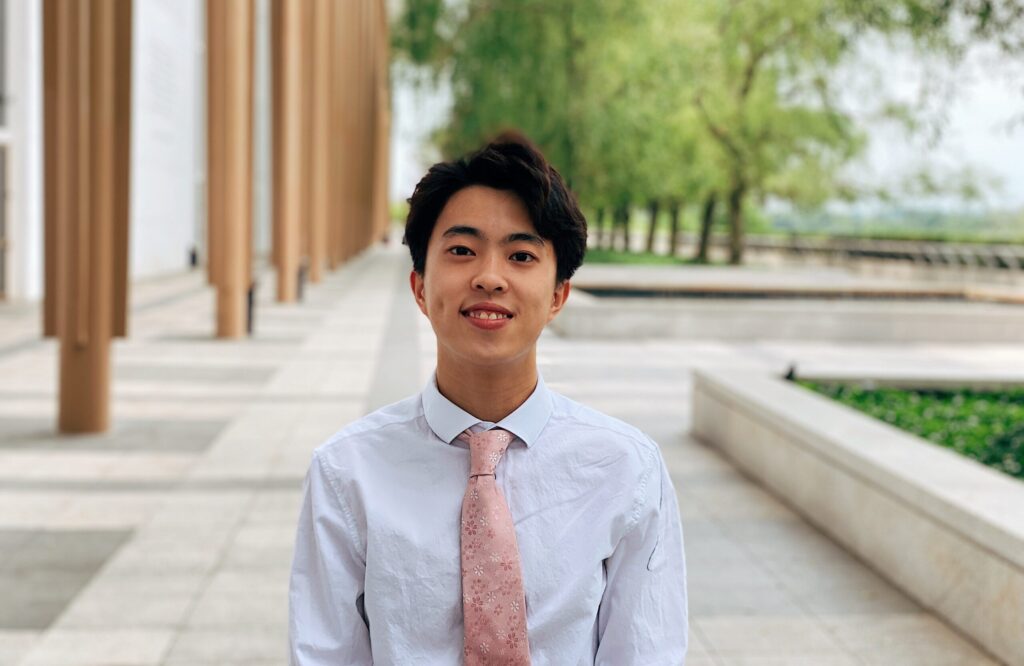 Who inspires you in your pursuit of science and in sports?
Someone who has inspired me in science is Jonas Salk, the American virologist! Although it's almost a cliché answer, his dedication to the wellbeing of humanity and his disregard for personal gain and/or profit, is admirable and inspiring.
In sports, I would say Eric Heiden! He is a five-time Olympic medalist, multiple world and Olympic record breaker, and a surgeon! He showed me that pursuing a career in science and medicine is not mutually exclusive with accomplishing great things in the sporting world.
Knowing what you know now, what advice would you give to your younger self, if you could?
Enjoy every moment and don't forget to stop and smell the flowers from time to time. For a lot of us science "geeks," it's easy to get so absorbed into one's own research and daily agenda that we forget to be present in the moment, meet new friends and have fun!
What are your next steps, in terms of speed skating and scientific research?
Currently waiting to hear back from medical school applications! I am planning on continuing speed skating less competitively and continuing my interests in medicine and public health!
Tune in to the Society's YouTube page on May 9 to watch the Regeneron ISEF Opening Ceremony and on May 13 to watch the Grand Awards Ceremony.