2014 Broadcom MASTERS semifinalists announced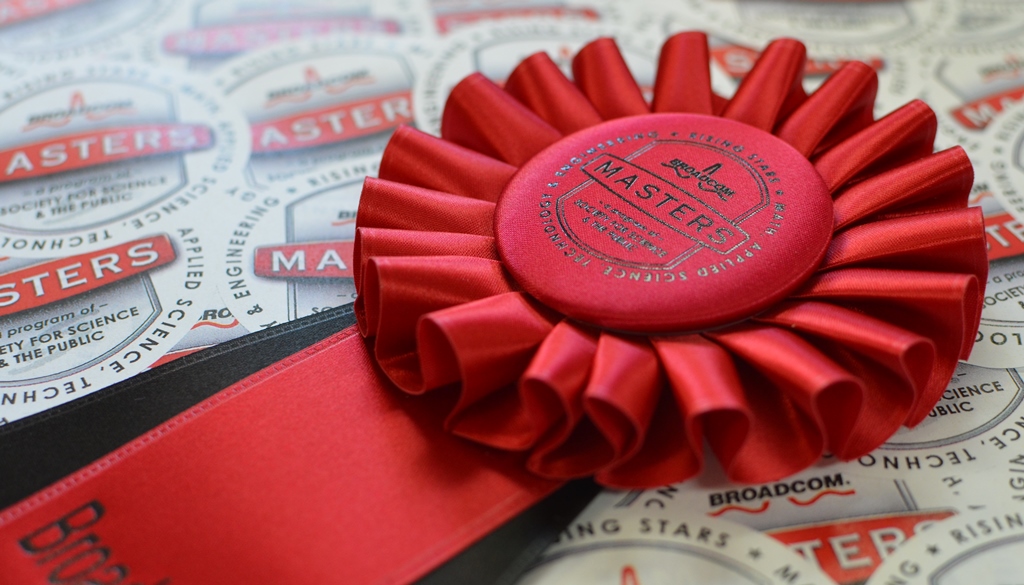 On September 3, Broadcom Foundation and Society for Science & the Public (SSP) announced the selection of 300 students as semifinalists in the fourth annual Broadcom MASTERS®– the nation's most prestigious Science, Technology, Engineering and Math (STEM) competition for middle school students.
Semifinalists hail from 247 middle schools in 37 states and represent 123 regional and state science fairs
71 of the semifinalists are from California, followed by Florida with 31, Texas with 22, Oregon with 19, Ohio with 17, and Pennsylvania with 14.
Semifinalists were selected from more than 2,054 applicants after each application received three independent readings and evaluations by distinguished scientists, engineers and educators. Nominees qualified to enter the Broadcom MASTERS by being among the top 10 percent of the participants at their SSP-affiliated science fairs.
The 30 Broadcom MASTERS finalists will be announced on September 17. Finalists will receive an all-expense paid trip to Washington, D.C., October 24 –October 28 to showcase their science fair projects and compete in a four-day STEM competition for awards and prizes, including the top education award of $25,000 presented by the Samueli Foundation.
View the full list of semifinalists (alphabetical)
Download the semifinalist book (by state and fair)