13 facts about the Broadcom MASTERS finalists that you didn't know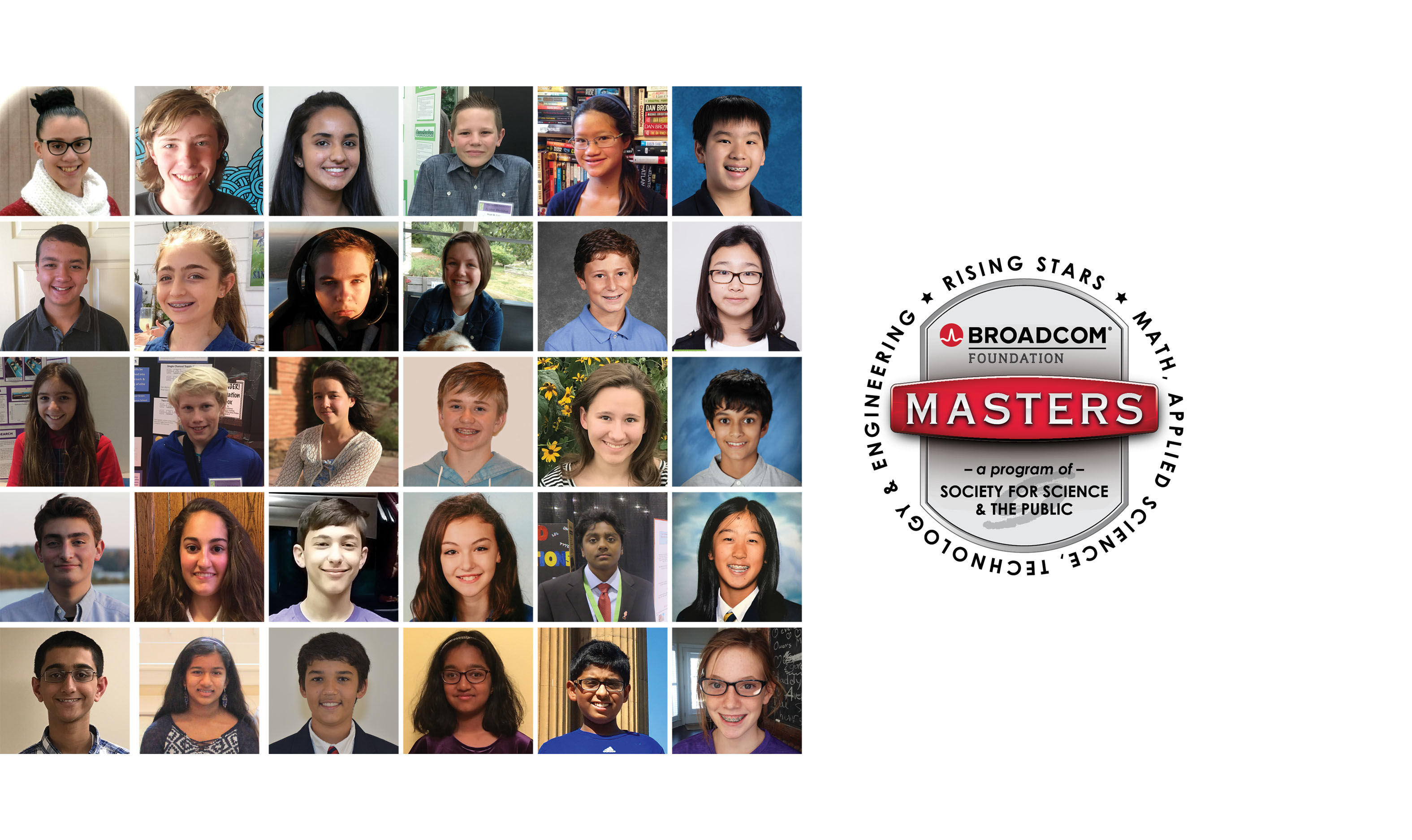 In addition to solving problems of the future through their scientific research projects, the 30 finalists are involved in their communities and a variety of extracurricluar activities. From art clubs to playing the harp, this year's finalists are certainly talented.
Last week, we announced the Broadcom MASTERS 2017 finalists. These talented young scientists, engineers, and innovators will be traveling to Washington, D.C. to compete in the Broadcom MASTERS final competition from October 19-25.
13 Facts About the Broadcom MASTERS finalists that you didn't know:
27 play an instrument or sing
25 play sports
26 study a foreign language
24 volunteer their time for community service
20 are involved in robotics
16 participate in science/math Olympiad
13 are involved in science club
9 are Scouts
8 are members of their student council
7 demonstrate their artistic skills in art club
7 show their tech savvy in computer club
3 have participated in science bowl
2 are on their school's yearbook club
Congratulations to these talented students! Come see the Top 30 STEM middle school students in the country at the Broadcom MASTERS 2017 Science and Engineering Project Showcase on October 21.