10 Regeneron Science Talent Search finalists respond to the worldwide racial protests and civil unrest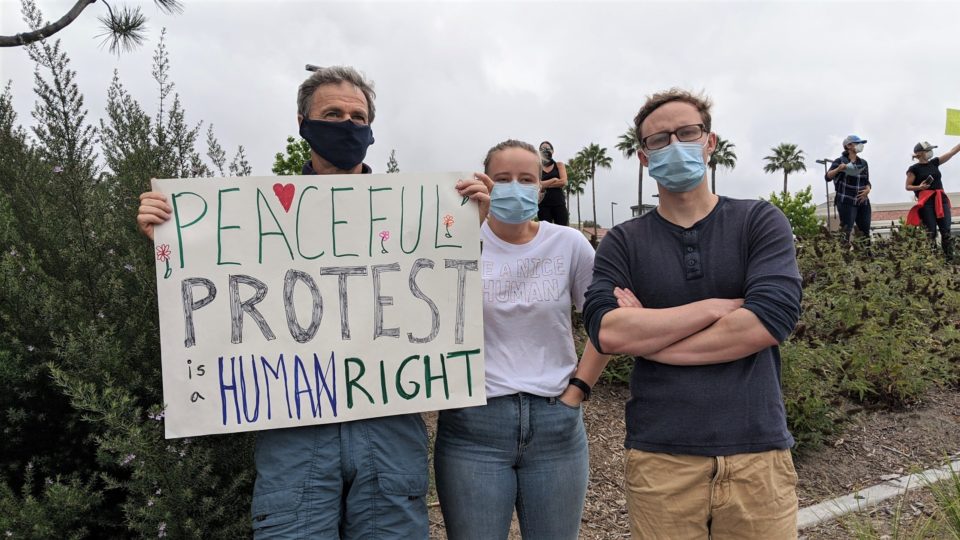 We've seen student activism shape the national conversation around daunting issues such as climate action and climate change. This also holds true of the recent protests pertaining to the tragic death of George Floyd and the Black Lives Matter (BLM) movement.
As demonstrated by this year's class of Regeneron STS finalists, activism isn't one size fits all, rather it can take on diverse shapes and forms. For one teenager, activism may be marching in a peaceful protest, but for another it could mean taking to social media with valuable anti-racism resources, educating peers through a nonprofit or writing a heartfelt letter to a Congressman. STS finalists are selected for their potential as future leaders in science and engineering, and we're encouraged to see their actions in the pursuit of social justice. While many students have not wanted to risk protesting in large crowds during this pandemic, one thing that stands true for these finalists is that the current worldwide protests have affected and given them the opportunity to reflect on the BLM movement as well as their own identities and heritage. They are questioning how they can make an impact. These 10 Regeneron STS finalists are using their voices to further social justice.
Jagdeep Bhatia, 18
Green Brook, New Jersey
"As a Sikh with a turban and beard I'm easily singled out, so the protests have definitely affected me. I am planning to initiate a project with the local police department to help build the relationship between police and the general public, especially high schoolers. I feel that fear and misconceptions can be dissipated if police officers and high schoolers sit down for frank discussions. This would give students the opportunity to appreciate the polices' perspective and at the same time learn why officers stop them and what their legal rights are when this happens. This would also enable students to be more informed to discuss issues such as defunding the police."
Caitlin Kunchur, 18
Irmo, South Carolina
Since the racial protests began, Caitlin says that she "has become much more educated about the Black Lives Matter movement and police brutality. I have tried to spread awareness on social media as much as possible by providing resources containing petitions, donation sites and background information." Caitlin tells the Society that she has "signed several petitions demanding justice for targeted individuals including Breonna Taylor and George Floyd, as well as a petition demanding racial data as pertains to coronavirus cases." She has also worked to change controversial names of college buildings in her state of South Carolina.
Rupert Li, 18
Portland, Oregon
"The recent protests have made it painfully obvious that social injustice must be rectified nationwide. Seeing systemic racism realized in the present day has resonated with many lessons I learned in the Peace and Justice elective I took at school junior year, such as how the educational system being funded by property taxes perpetuates social inequality. It's caused me to reflect even more seriously about how I can be a better person, making a positive impact upon the world."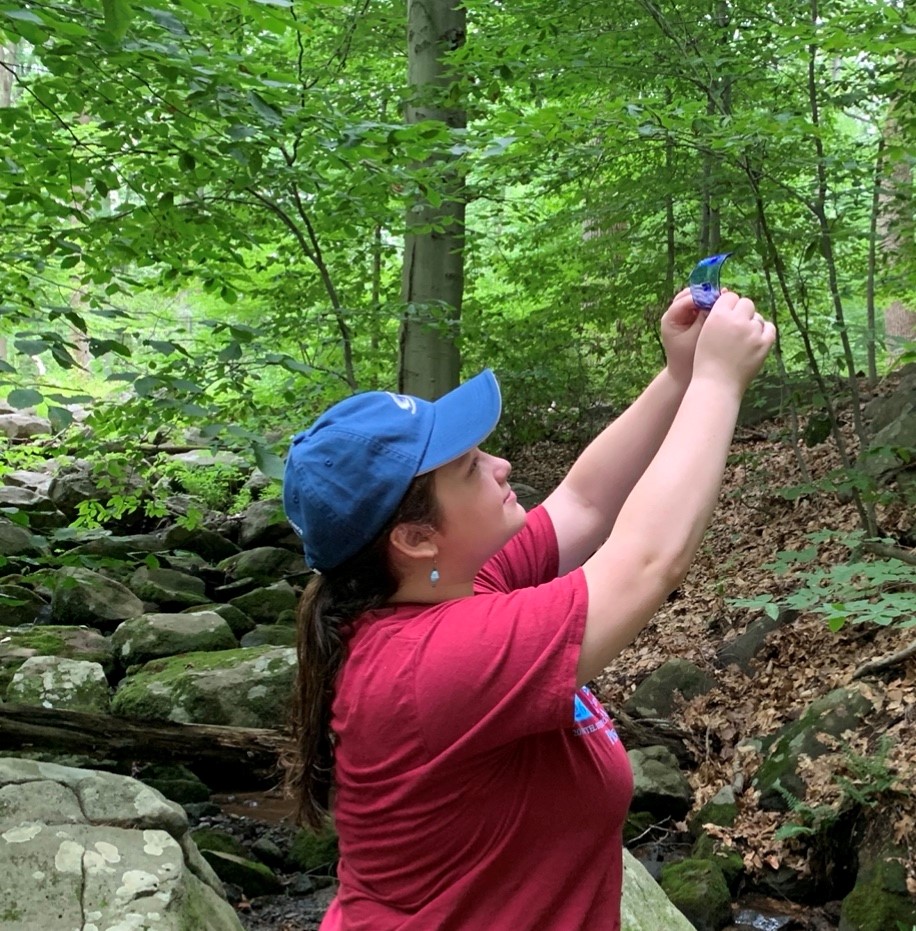 Sonja Michaluk, 17
Titusville, New Jersey
To contribute to the BLM movement, Regeneron STS finalist Sonja Michaluk, has started a new project to preserve a site that holds significance for African Americans. She explains that, "This place is home to many rare and sensitive species and was once owned by a Silvia Dubois, a former slave, who lived during the 19th century. Born into slavery, her independent pioneering spirit and strength of character allowed her to overcome oppression and lead a life as a free woman. If successful, this irreplaceable, older-growth forest and wetland habitat will become a parkland and a historical trail for educational purposes." Along with these efforts, Sonja has raised money for the Equal Justice Initiative, "an organization that challenges racial and economic injustice and protects basic human rights."
Kyra McCreery, 17
Sea Cliff, New York
Kyra has been troubled and saddened by the recent murder of George Floyd. The events have urged her to take a stand for racial justice and societal change to strengthen the BLM movement. "I participated in a local peace protest in early June, signed petitions, shared resources and stories on social media and committed myself to learning more about the history of racial injustice and police brutality, both in the United States and my local community of Long Island," Kyra tells the Society. She says she is proud to see that young people are amplifying the movement through dialogue and action. "I believe the present dialogue about race is an important and long overdue conversation."
Arjun Neervannan, 17
Irvine, California
"The recent protests and events have opened my eyes to the various forms of racism in society that still exist today. I have not participated in any protests, but I have been educating myself about the forms of injustice that occur in the U.S. every day through social media and news articles, and have signed online petitions related to these."
Annie Ostojic, 18
Munster, Indiana
"The current events remind me of the importance of maintaining active listening skills to respectfully hear and understand each other. I believe that we are all called to protect those affected by inequality, and to correct these social injustices," says Regeneron STS finalist Annie Ostojic. Annie tells the Society that she recently participated in Forbes' Detroit Hackathon: Accelerating Change to confront systemic inequalities; her team's focus was bridging the digital divide in Detroit's communities.
Alina Pollner, 18
San Diego, California
Alina recently joined a BLM protest in her neighborhood. "My family made a poster, put on our masks and stood with hundreds of others in solidarity to eliminate racism and police brutality. We were on a busy street corner, and cars that drove past honked loudly in support. Seeing so many people supporting this movement reassured me that there is always good in the world; sometimes you just have to search to find it. I've also used my privilege to educate myself on racial inequality (such as the history behind Juneteenth, which I was never taught in school). Though I haven't experienced what Black people go through in this country, I can use my voice to amplify theirs."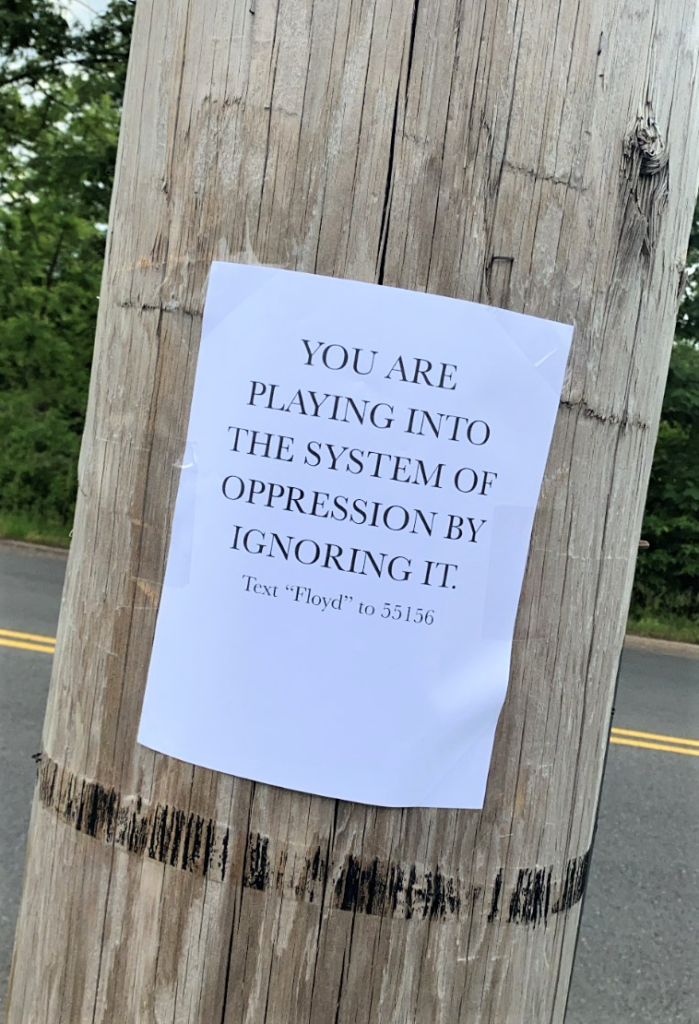 Katherine St. George, 18
Merrick, New York
Katherine St. George says that, "Eighty-six percent of my high school's student body is white, whereas Freeport High School ─ five miles away ─ is 5% white." She adds, "The community in which I live still feels the effects of segregation. Newsday, a local paper, published an exposé last year detailing the way in which some real estate agents continue to enforce Long Island neighborhood segregation, both consciously and unconsciously." Katherine believes divisions in her community and beyond are caused by the spread of misinformation. "I have spent the past few weeks engaging with people who were posting incorrect or out-of-context statistics." She has also been contributing to the movement from home by "donating, signing petitions and educating myself and others."
Anaiah Thomas, 18
Teaneck, New Jersey
"The recent protests have taken a deep emotional toll on me and have characterized much of the past month. I have been attending and organizing BLM protests in my community nearly every week. I have also gone flyering and have tried to stay active on social media in regards to educating people on BLM. With all of the initiatives that I've seen from people in my community and in every state across the country, it has helped with the emotional toll that police brutality brings. It has also helped me cope with the deafening silence from some of my peers and some of the organizations that I used to respect in regards to BLM. It will not be forgiven."