Lisa Su
Science Talent Search – 1986
About Lisa Su
Lisa Su is a pioneering electrical engineer and businesswoman. She is an expert in semiconductors and high-performance processors and worked at Texas Instruments and IBM. Su is President and CEO of Advanced Micro Devices (AMD) where her innovative ideas and business acumen have won her the Robert Noyce Medal and rankings among the top CEOs in the world. She was inducted into the National Academy of Engineering in 2018 and, in 2021, was named to President Biden's Council of Advisors on Science and Technology. Su participated in the 1986 STS.
Risk Takers
Since being named the first female CEO of Advanced Micro Devices (AMD), Su focused the company's efforts on advancing microchips and made it an industry leader. This CNN Business video explains how Su made these changes.
Watch the Video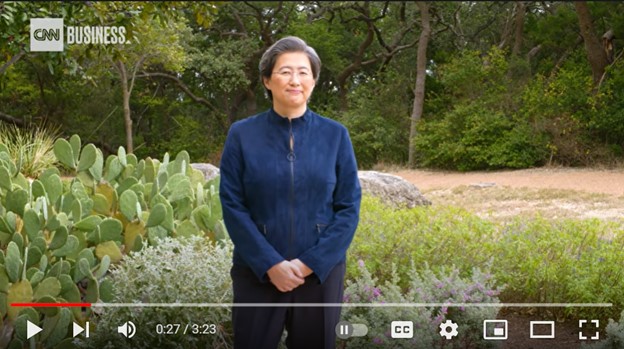 Watch the Video
Lisa Su in 2015. Su is a leading engineer within the field of computers and semiconductors whose innovative use of copper over aluminum chips resulted in 20% faster chip speeds.