Debra Elmegreen
Science Talent Search – 1971
International Science and Engineering Fair – 1970
About Debra Elmegreen
Barrier-breaking astrophysicist Debra Elmegreen competed in the 1971 STS and 1970 ISEF. In her career, she has served as a professor of astronomy at Vassar College and president of the International Astronomical Union and American Astronomical Society. She and her husband study galaxy evolution and discovered Little Blue Dots, a new type of galaxy. Elmegreen received the American Astronomical Society's George van Biesbroeck Prize and is a fellow of the American Academy of Arts and Sciences, American Astronomical Society and American Association for the Advancement of Science.
Science Talent Search
Elmegreen with her fellow top 10 winners at STS in 1971. She is pictured here in the center of the top row.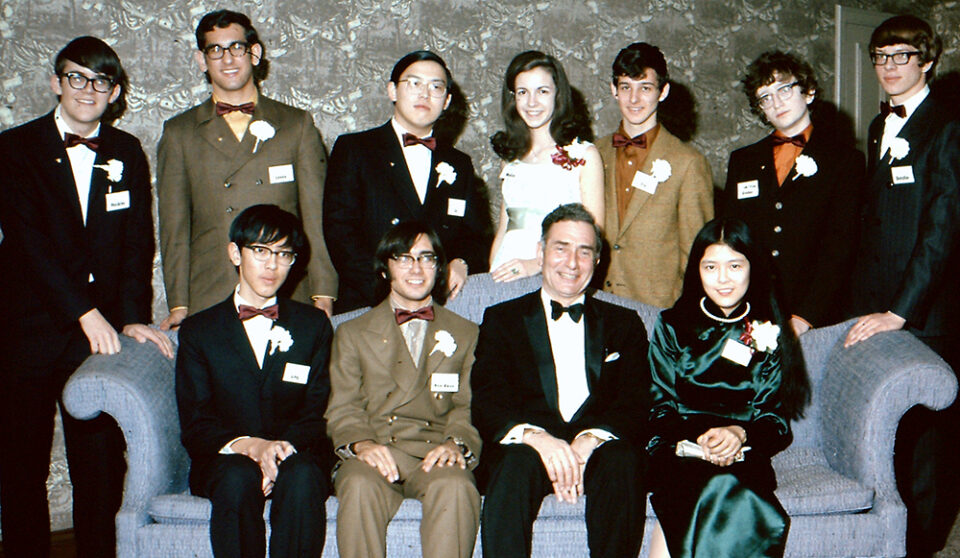 As an alumna, Elmegreen kept in touch with the Society and has shown support for its research competitions.
View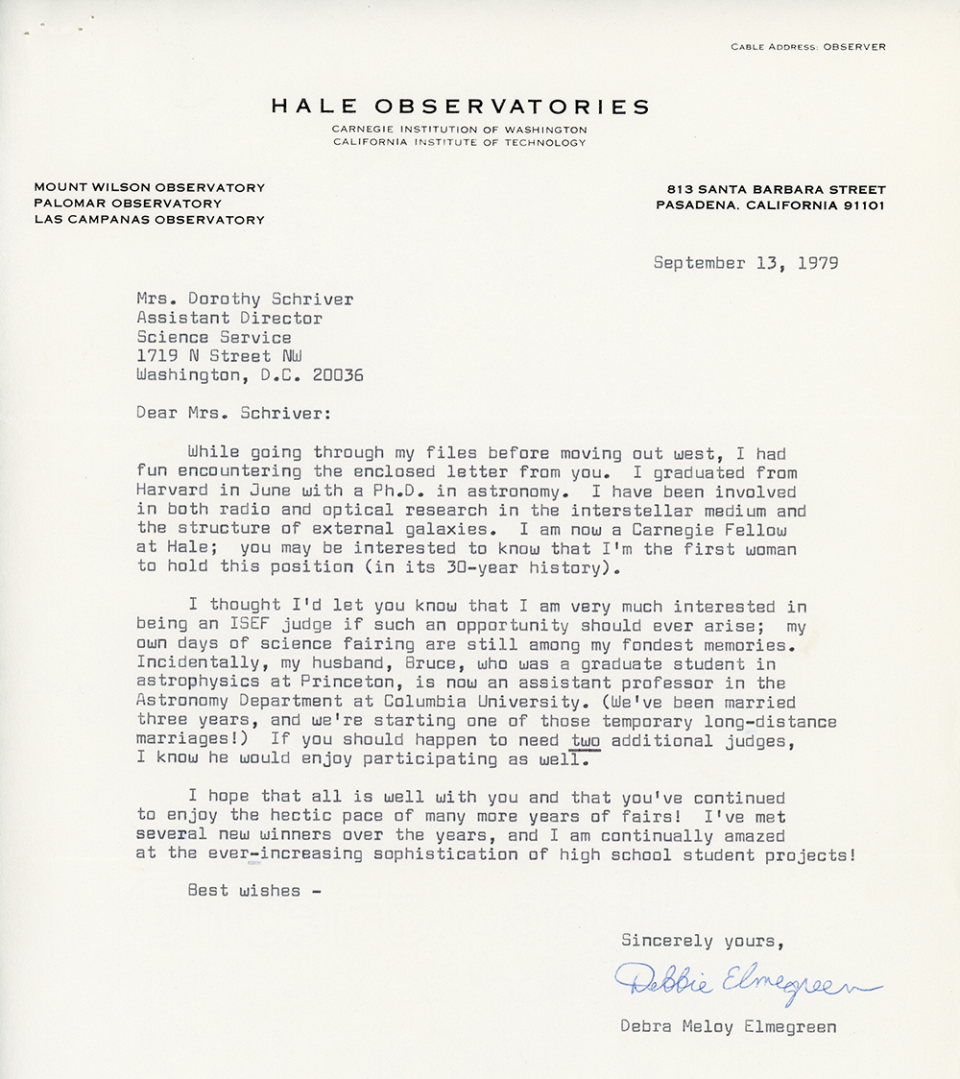 View
Elmegreen was the first woman to receive an undergraduate degree in astrophysics from Princeton University, and the first woman to become a Carnegie Postdoctoral Fellow.