David Pensak
Science Talent Search – 1965
About David Pensak
David Pensak is an entrepreneur whose company, Raptor Systems, developed the first successful internet firewall. After competing in STS in 1965, he studied chemistry and computer science and worked in research at E.I. Dupont de Nemours, Inc. for 30 years. Pensak is a serial inventor who has founded several companies and, today, consults with companies on topics in chemistry, computing and entrepreneurship.
Science Talent Search 1965
A thank you letter Pensak wrote for his time at STS, describing it as "a most rewarding experience which I shall remember for the rest of my life," and an excerpt from Pensak's STS project report about his modified method of electrophoresis.
Expand Image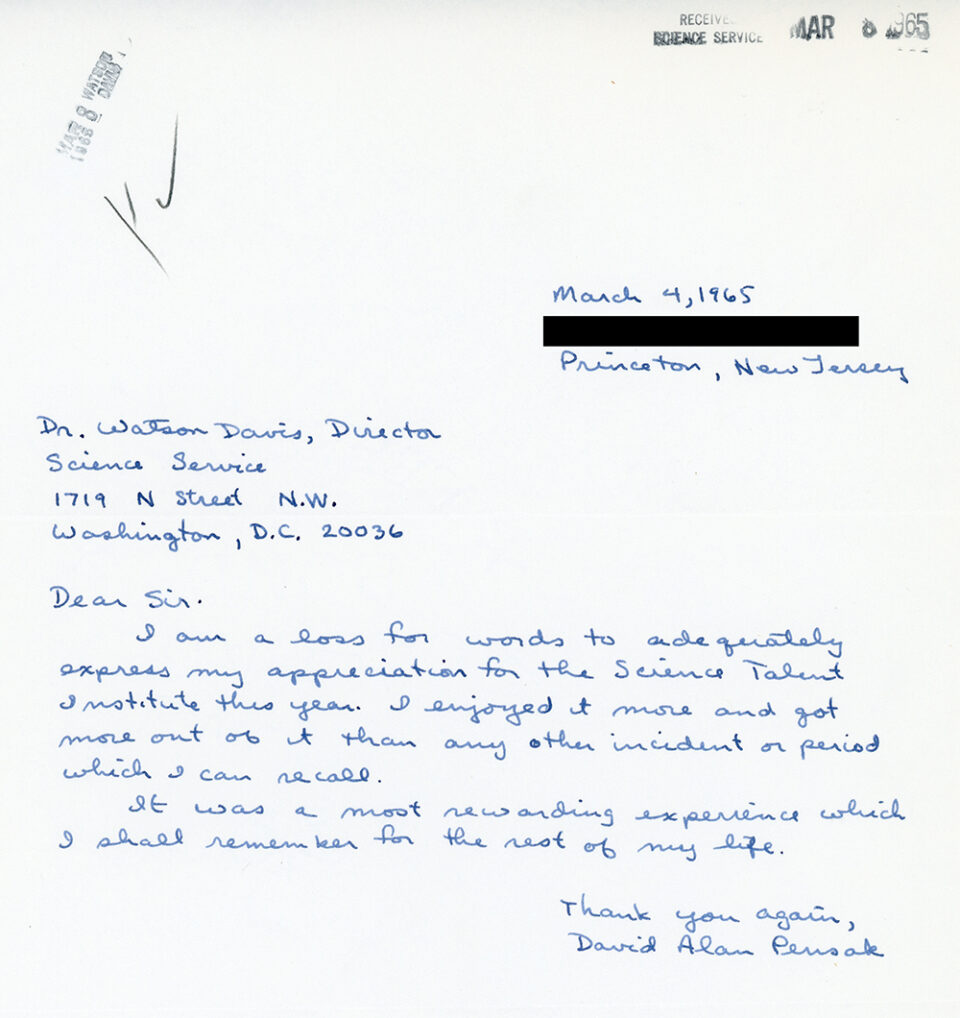 Expand Image
Innovation Inspiration
Pensak describes his upbringing, including interactions with Albert Einstein, which led him to scientific pursuits. This video was created by one of his companies which produces a lid Pensak invented to enhance the aroma and improve the taste of coffee.
Watch the Video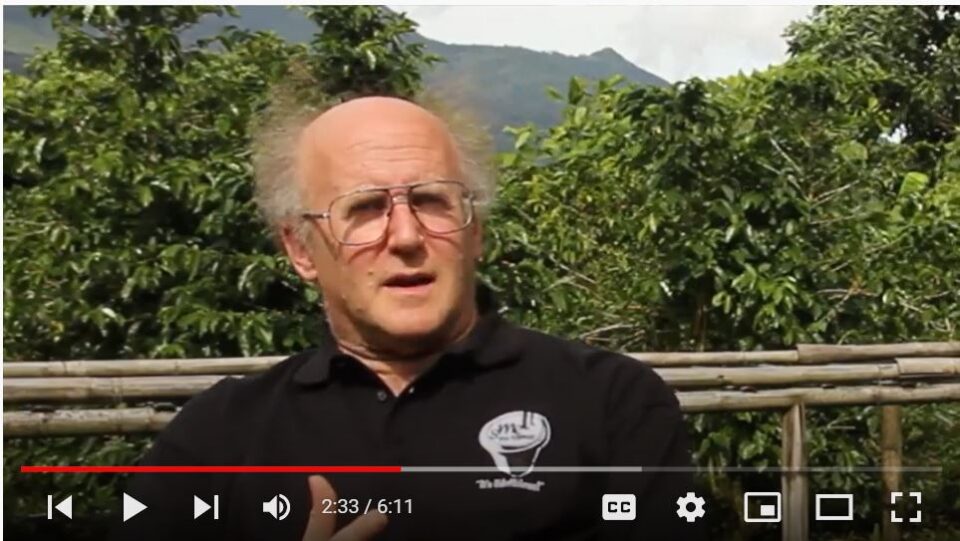 Watch the Video
Innovation for Underdogs
Pensak has published dozens of articles and co-wrote the book Innovation for Underdogs.
About the Book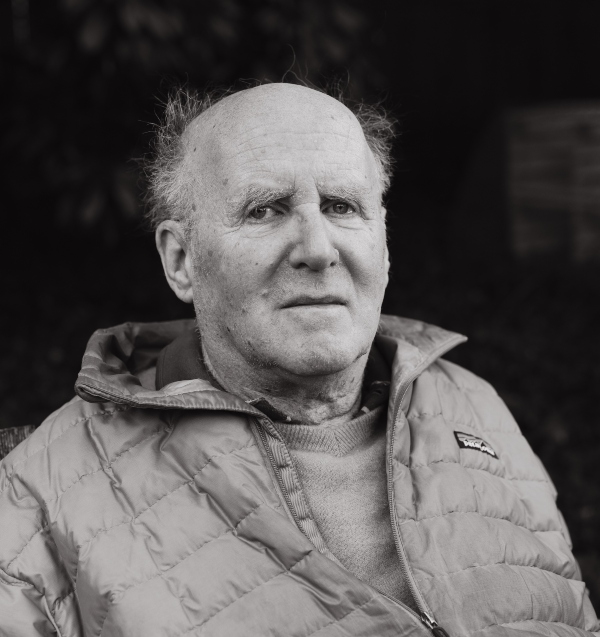 About the Book