David Mumford
Science Talent Search – 1953
About David Mumford
David Mumford is an acclaimed mathematician and computer scientist. After competing in the 1953 STS, Mumford earned his doctoral degree and pursued a career in theoretical and applied mathematics at Harvard University and Brown University. In his career, he has produced groundbreaking work on algebraic geometry, contributed to the study of string theory and advanced our understanding of neurobiology and computer technology using vision and pattern theory. Mumford has received multiple awards for his work, including the 1974 Fields Medal, a MacArthur Fellowship in 1987 and the National Medal of Science in 2009.
National Medal of Science
President Obama presented David Mumford with the National Medal of Science in 2009. The award recognized Mumford for his interdisciplinary approach and fundamental contributions to mathematics, computer vision and neurobiology, as described in this video from Brown University.
Watch the Video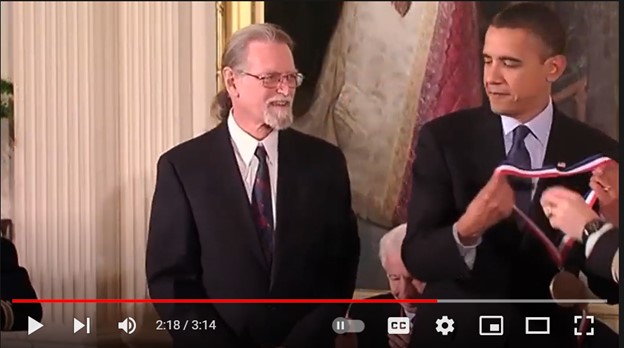 Watch the Video
Mumford has said, "The thrilling part of mathematics is the sense that you are an explorer."