Arlene Sharpe
Science Talent Search – 1971
About Arlene Sharpe
Arlene Sharpe is an immunologist specializing in T cell costimulation — a signal that prompts an immune response. Her work has been foundational to immunotherapies for fighting cancer. Sharpe studied at Harvard University and Harvard Medical School, where she later became a professor and researcher. In addition to leadership positions at Brigham and Women's Hospital and the Dana-Farber/Harvard Cancer Center, Sharpe leads the Sharpe Laboratory at Harvard and served as president of the American Association of Immunologists. Sharpe competed in the 1971 STS.
In the Lab
Sharpe working with a postdoctoral fellow at the Sharpe Laboratory at Harvard Medical School.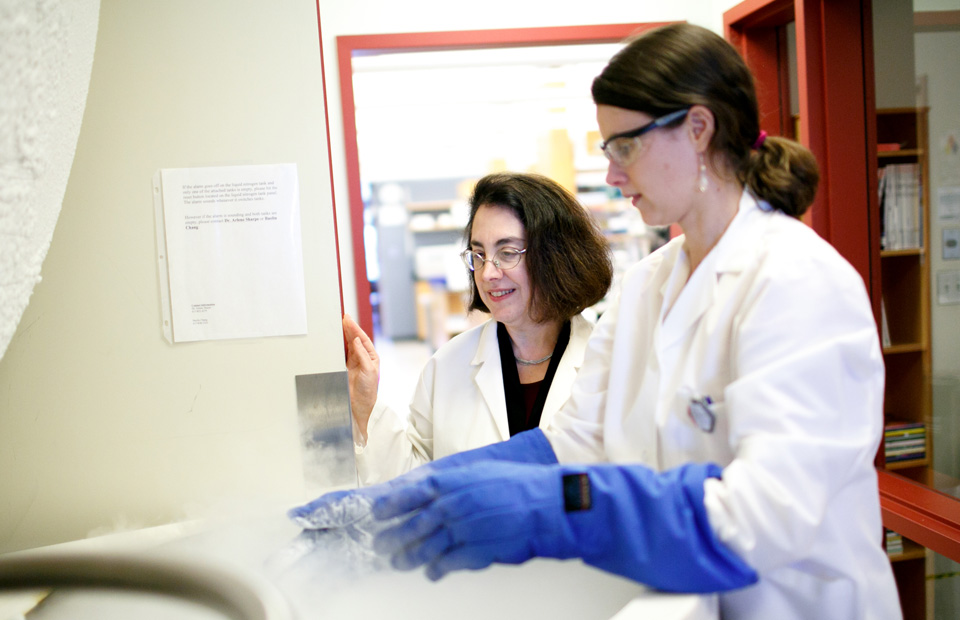 Sharpe has published over 300 academic papers. Between 2014 and 2018, Thomas Reuters listed her as one of the Most Highly Cited Researchers — in the top 1%.