Digital Educator Guides
Educator Guides take a deep dive into at least one of the articles per issue of Science News and provide three types of student exercises for the article: reading and data comprehension questions, cross-curricular discussion prompts and hands-on activities. The article covered in a guide is often rewritten by the Science News Explores team, offering you and your students two versions of the same article content, written at different reading levels.
A full Guide is a buffet of exercises that a teacher can choose from. Digital access allows teachers to search the online Library of Guides by keyword with the option of filtering by topic, exercise type, date range, or NGSS-DCI code to find what's right for his or her classroom. 
Program enrollment gives all educators at a participating school access to the online Library of Guides, which has over 150 unique STEM exercises. Each exercise has:
A downloadable worksheet

Readability scores and links to paired articles

NGSS-DCI Alignment

Link back to the full Educator Guide
View All Educator Guides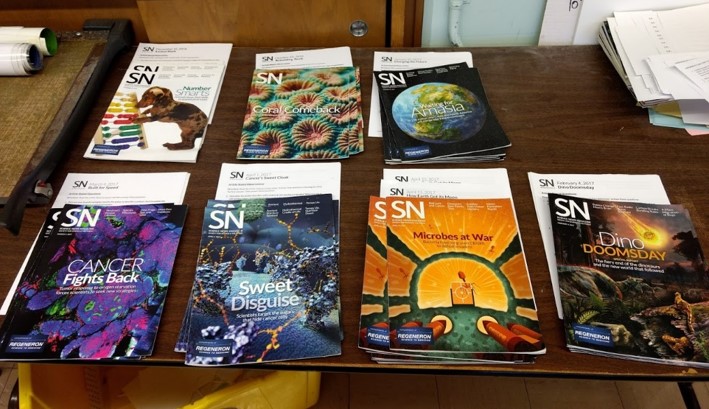 View All Educator Guides