Judging at Regeneron ISEF 2020
Join your colleagues on Tuesday and Wednesday, May 12-13 in Anaheim, California, to support the young scientists of Regeneron ISEF.
Apply Now!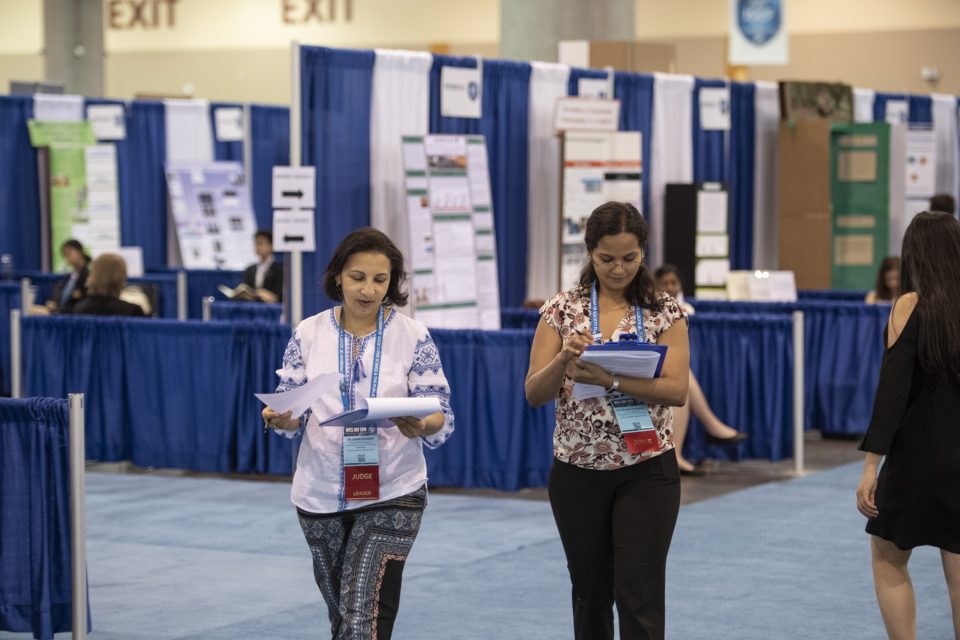 Apply Now!
Who Judges at Regeneron ISEF?
Two groups of volunteer judges participate in interviewing and selecting winners among more than 1400 projects each year.
Grand Award Judges
Over 1,000 Grand Award Judges are needed to support the selection of top winners in each of the 21 scientific categories.
Learn More and Apply
Special Award Judges
Special Award Organizations (SAO's) recruit their own judges to choose the winners of their awards. Please note that a judge cannot serve as both a Special Award Judge and a Grand Award Judge
Learn More about becoming a SAO
View the 2020 Judging Criteria