Judging at Virtual Regeneron ISEF 2021
Judging will occur via zFairs video conferencing from May 3-6, 2021. Each day will be devoted to 4-6 categories and will be divided into three 3-hour periods. Finalists can find more information about the judging process below.
Interested in being a judge at Virtual Regeneron ISEF 2021? Learn more here!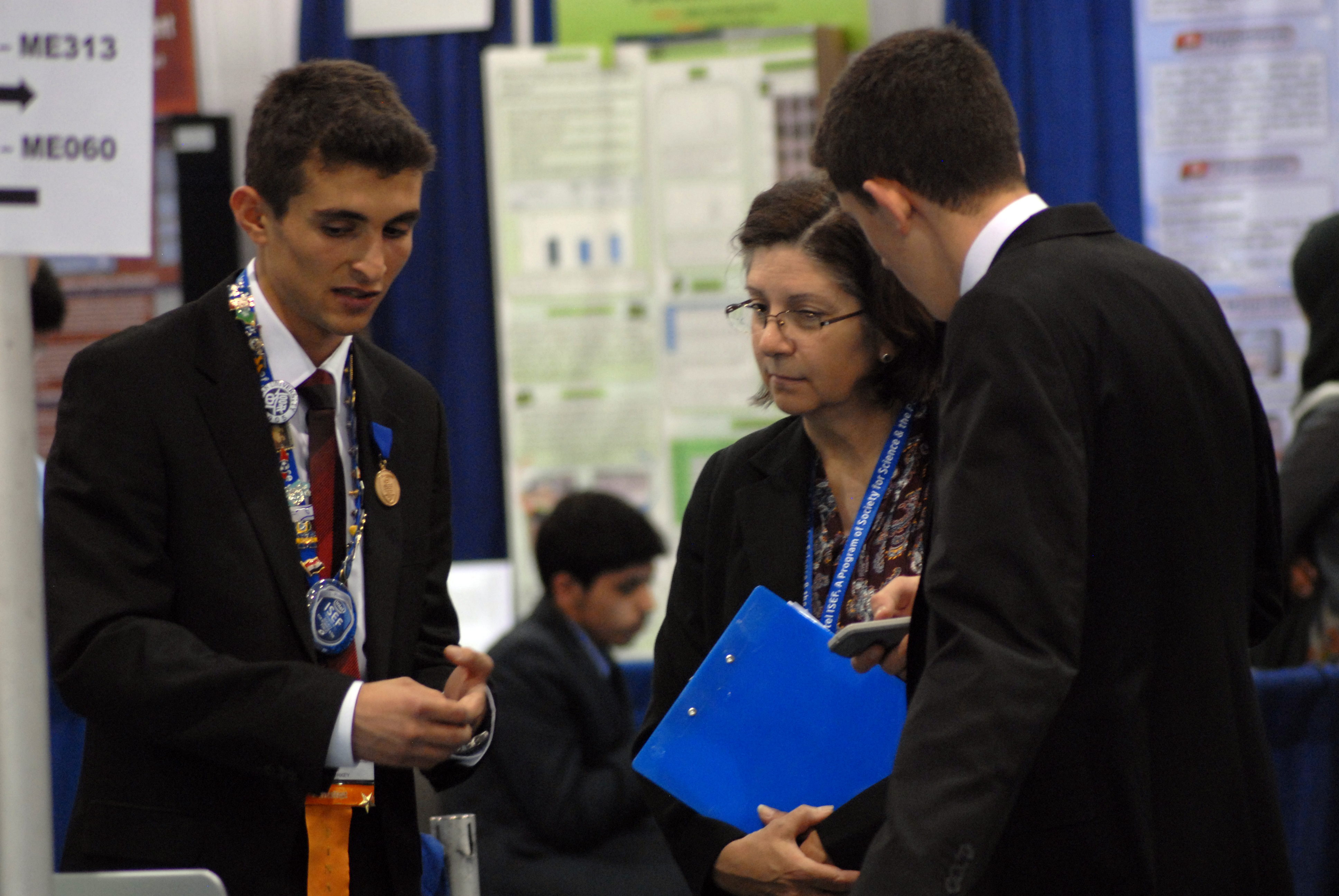 Overview of Judging Process
Within Finalist Questionnaire, finalists will be asked to rank order their preference for being available for one of the 3-hour time slots: 8:30 – 11:30 a.m. ET, 12:30 – 3:30 p.m.ET, 4:30 – 7:30 p.m. ET. Judge's availability will dictate the final time slots selected.
During the judging, finalists will be asked to login and be available for the 3-hour period to be visited by Grand Award and Special Award judges.
Throughout interviews, an adult proctor will be assigned to the room with the finalist. All judges and proctors will undergo background checks and sign ethics statements with clear guidelines on their roles.
Prior to and during interview, finalists' project materials will remain in ProjectBoard and may be accessed by judges, finalists and proctors.
Category Schedule
Monday, May 3
Animal Sciences (ANIM)
Behavioral and Social Sciences (BEHA)
Embedded Systems (EBED)
Mathematics (MATH)
Tuesday, May 4
Biomedical and Health Sciences (BMED)
Biomedical Engineering (ENBM)
Cellular and Molecular Biology (CELL)
Computational Biology and Bioinformatics (CBIO)
Microbiology (MCRO)
Translational Medical Science (TMED)
Wednesday, May 5
Energy: Sustainable Materials and Design (EGSD)
Engineering Mechanics (ENMC)
Physics and Astronomy (PHYS)
Robotics and Intelligent Machines (ROBO)
Systems Software (SOFT)
Thursday, May 6
Biochemistry (BCHM)
Chemistry (CHEM)
Earth and Environmental Sciences (EAEV)
Environmental Engineering (ENEV)
Materials Science (MATS)
Plant Sciences (PLNT)