Legacy of the Gordon E. Moore Awards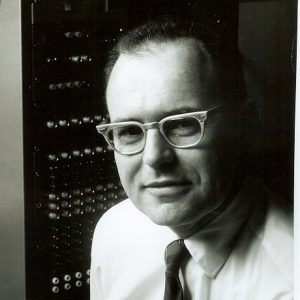 Fueled by innovation and ingenuity, Gordon E. Moore was an inventor, leader and visionary. He has long been affiliated with the International Science and Engineering Fair (ISEF).
From 2010 through 2019, a Gordon E. Moore Award at ISEF was supported by Intel who was then the title sponsor of the competition. Today, the Gordon E. Moore Award for Positive Outcomes for Future Generations, supported by the Gordon and Betty Moore Foundation, provides finalists of Regeneron ISEF with the opportunity to be recognized for making an enduring difference for future generations, through rigorous scientific inquiry and a passion for discovery and invention.