Title Sponsor: Broadcom Foundation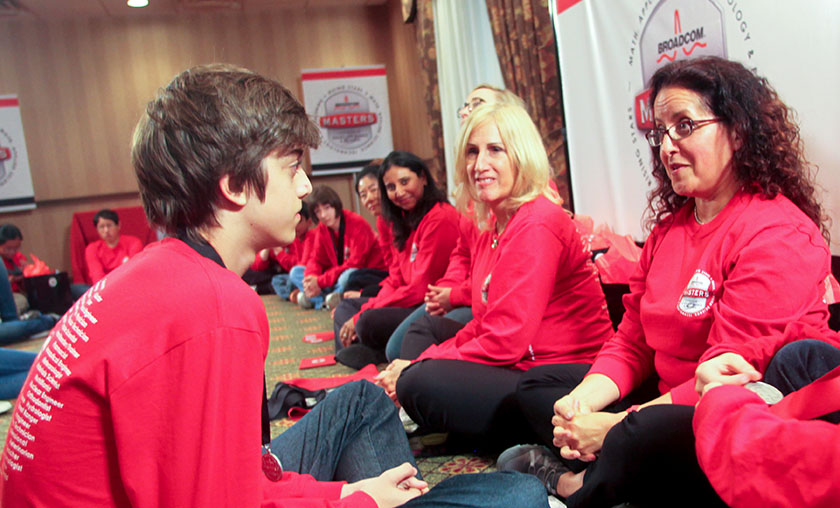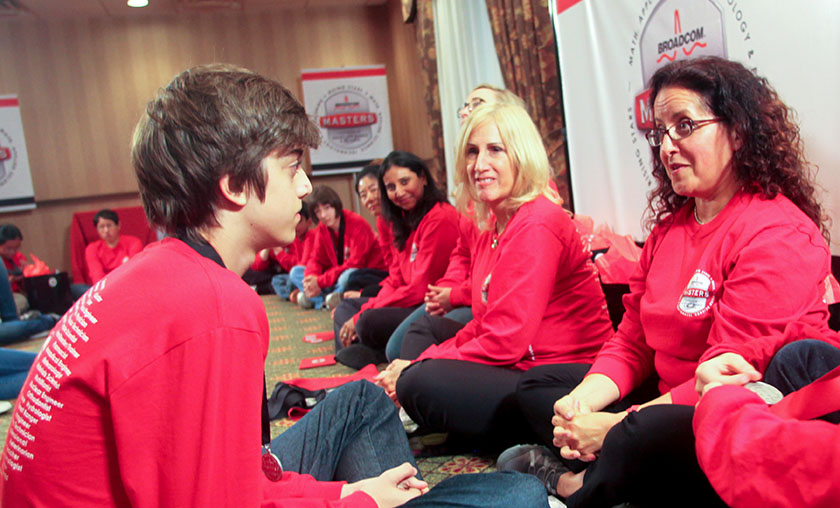 Society for Science & the Public is honored to have the Broadcom Foundation as the title sponsor and partner of the Broadcom Math, Applied Science, Technology and Engineering for Rising Stars® (MASTERS) competition.
The Broadcom Foundation has been the title sponsor of the Broadcom MASTERS since 2011, demonstrating the foundation's support of advancing science, technology, math and engineering (STEM) education.
Broadcom MASTERS is a competition for sixth to eighth grade students designed to inspire and encourage young scientists, engineers and innovators to continue with STEM studies into high school. In the past ninefive years, approximately 30,000 nominations to the program have been issued and more than $9500,000 in awards has been distributed to finalists and schools throughout the United States.
Read the 2019 winners press release
Broadcom Foundation
Founded in April 2009, the Broadcom Foundation is a 501(c)(3) nonprofit corporation with its main mission to advance science, technology, engineering and math (STEM) education by funding research, recognizing scholarship and increasing opportunity.
The foundation inspires young people to pursue careers in science, technology, engineering and math (STEM) through its signature programs, the Broadcom MASTERS®, the premier science and engineering competition for middle school students around the world and Broadcom Presents: Design_CODE_Build.
Learn more at www.broadcomfoundation.org. 
Broadcom
Broadcom Limited is a diversified global semiconductor leader built on 50 years of innovation, collaboration and engineering excellence.
Broadcom's extensive product portfolio serves multiple applications within four primary end markets: wired infrastructure, wireless communications, enterprise storage and industrial. Applications for our products in these end markets include: data center networking, home connectivity, broadband access, telecommunications equipment, smartphones and base stations, data center servers and storage, factory automation, power generation and alternative energy systems, and displays.
Broadcom combines global scale, engineering depth, broad portfolio diversity, superior execution and laser-like operational focus to deliver category-leading connectivity products so its customers can build and grow successful businesses today and in the future.
Broadcom CEO, Scott McGregor, announces Broadcom MASTERS, a program of Society for Science & the Public
Exploring Project-Based Learning
Broadcom Foundation supports project-based STEM initiatives that enable students and teachers to acquire 21st century skills of critical thinking, collaboration, communication and creativity that result in confident problem solving, independent thinking, leadership and innovation. Project-based learning is a critical component of the Next Generation Science Standards that incorporate engineering, science and mathematics throughout the curriculum. Learn more at http://broadcomfoundation.org/about/