What to expect at Intel ISEF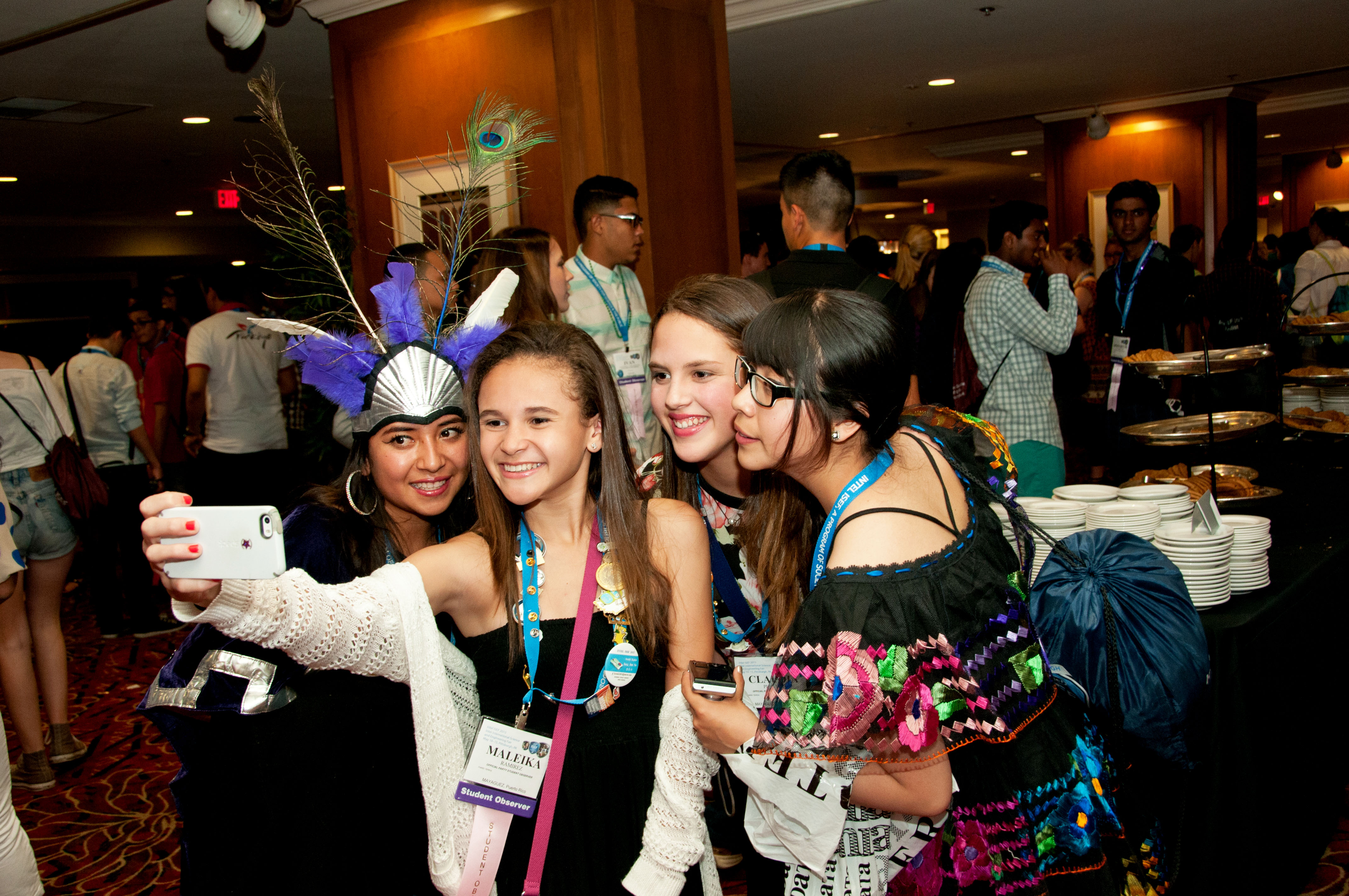 The Intel International Science and Engineering Fair (Intel ISEF) is the world's largest international pre-college science competition. Over 1,700 high school students from more than 75 countries, regions and territories showcase their research as they compete for approximately $4 million in prizes.
Below is a glimpse of what to expect at the Society's largest competition as we approach Intel ISEF week in Phoenix, Arizona on May 8-13, 2016.
Finalists will pour into the Phoenix Convention Center on May 8 to set up their projects and get registered.
Student Pin Exchange
Later that evening, students will get to know each other at the annual Student Pin Exchange. The Student Pin Exchange is an Intel ISEF tradition where students exchange pins from their fairs, hometowns, or countries with students from around the world. It becomes a bit of a contest to see who has the most overloaded lanyard.
 Our favorite part was the Pin Exchange. The international aspect of the event is great; yesterday I was in between two groups, one speaking Italian and one speaking Spanish. I felt immersed in culture.
—Alexandria, Shannon and Chloe, Intel ISEF 2014 finalists from Indiana
Intel ISEF kicks off with the opening ceremony, sponsored by Intel. Throughout the week finalists present their projects to judges, the public and the media.
Student Observers
Student Observers are visitors from the Society's affiliated fairs. These students get a first-hand experience of Intel ISEF. They meet finalists, participate in science activities and tour the projects. This opportunity sparks their interest in STEM careers and inspires them to pursue science research.
You can read more about the student observer experience from Society for Science & the Public Fellow Maria Aloia from New Jersey at Intel ISEF 2013, in a blog post about her experience.
Symposia
During the week of Intel ISEF, fair directors, teachers and finalists convene for symposia to discuss and learn about issues related to science education and the management of science fairs as well as highlight successful practices in education and in scientific and engineering research.
Nina Vasan, a 2002 Intel Foundation Young Scientist award winner, returned in 2014 to present a symposia session on the "Do Good Well" concept. Nina, now a psychiatrist at Stanford University, is also a contributing author of Do Good Well, a book that helps people apply their research to real-world problems. She also conducted sessions on helping students take their Intel ISEF research to the next level, one for students and one aimed at teachers or science fair directors.
Intel ISEF 1994 finalist David Bray, now the Chief Information Officer at the Federal Communications Commission, said, "Intel ISEF opened up new worlds for me." Intel ISEF offers something for everyone and brings people together from all over world to engage in science.
Broadcom MASTERS International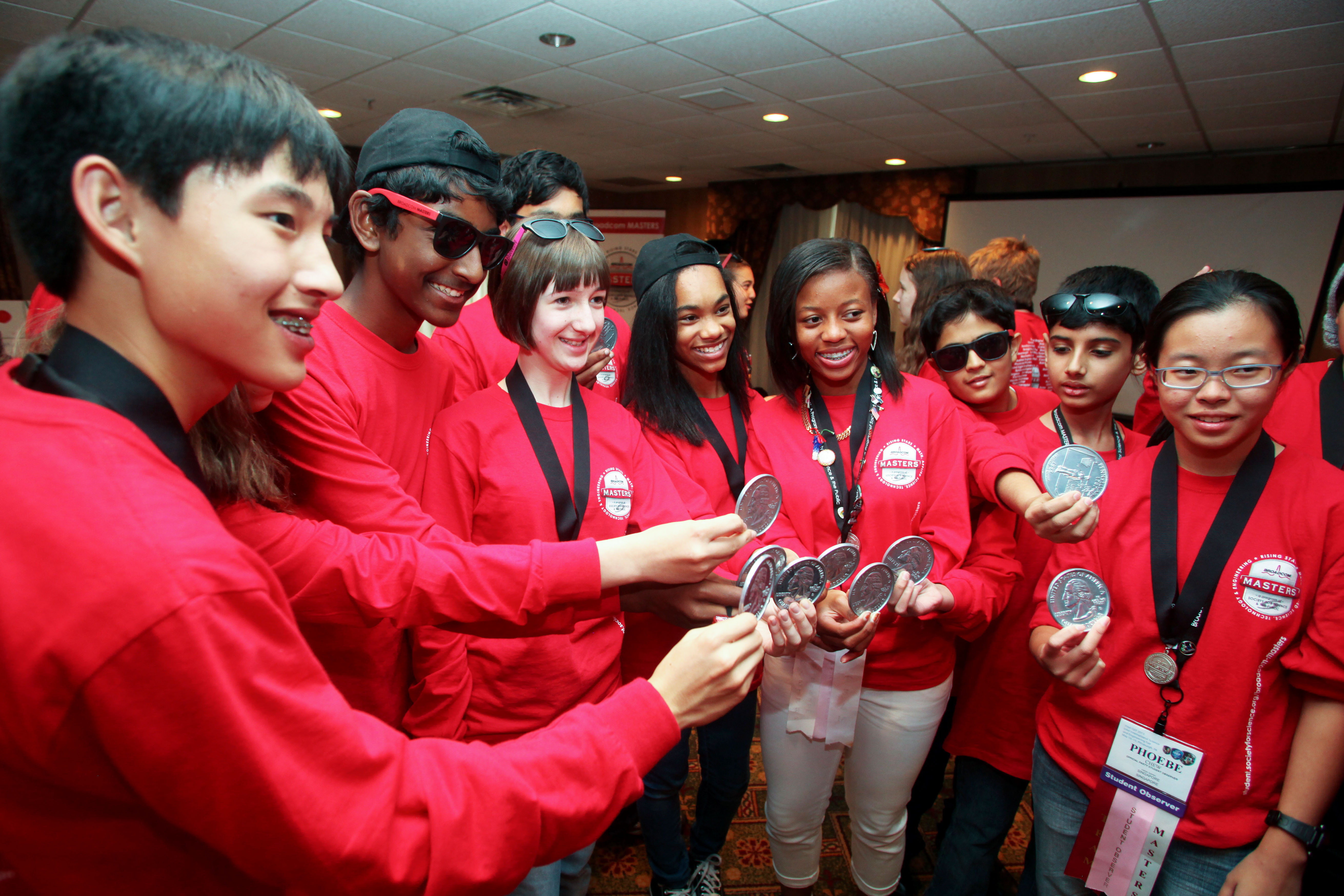 Broadcom MASTERS International is a concurrent program during Intel ISEF. It is a companion program to the domestic Broadcom MASTERS competition, and provides a unique opportunity for select middle school students, called delegates, from around the world to observe Intel ISEF.
The delegates attend field trips, learn about Intel ISEF projects, and meet other scientifically-engaged peers from around the world.
I realized how similar they were to me even though they are from different countries. This really showed me, wow, these are some people I will be able to work with in the future.
—Annie Ostojic, Broadcom MASTERS 2015 first place winner
Each delegate is chosen for excellence in science, engineering, and leadership. They represent their nations for this international exchange. The delegates participate in specialized programming, fun and engaging hands-on science and engineering activities, and also attend activities at Intel ISEF.
Now that you know the run-down of Intel ISEF, check back next week to watch the events unfold!