Westinghouse STS 1968 winner and Nobel Laureate Roger Tsien dies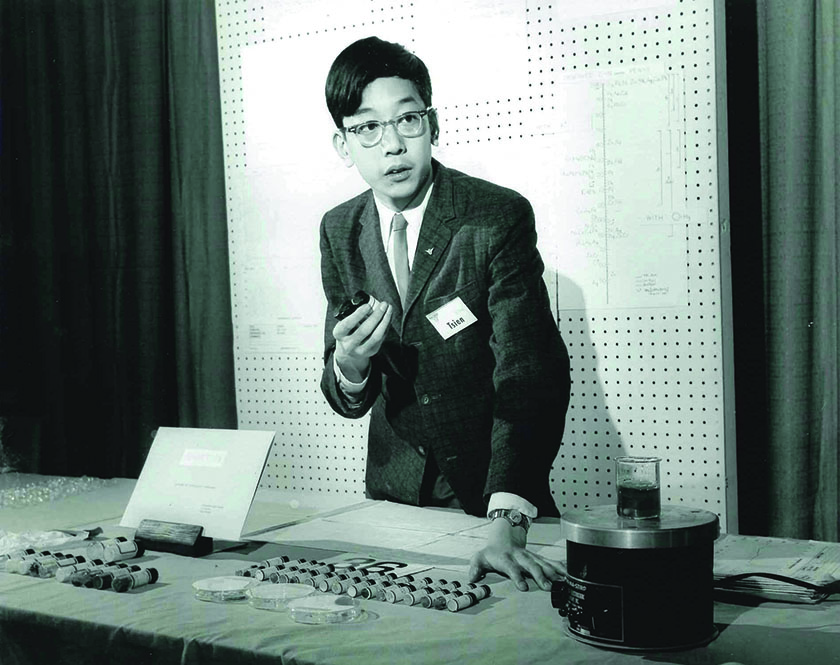 Roger Tsien, who won the Nobel Prize in Chemistry in 2008, died on August 24. He was 64. Roger Tsien won the top award in the 1968 Westinghouse Science Talent Search.
He was recognized with the Nobel Prize in Chemistry for his discovery and development of the green fluorescent protein with two other chemists — Martin Chalfie and Osamu Shimomura. They turned the green fluorescent protein found in jellyfish into a research tool.
"I remember being envious of my fellow finalists, who were much more adult and sophisticated," Tsien wrote in his bio for the 1968 Westinghouse STS. "Also their projects and exhibits seemed much more exciting and explainable than mine. I felt intimidated by the senior judge, Glenn Seaborg, partly because of his commanding height, partly because he was chairman of the U.S. Atomic Energy Commission, partly because of his 1951 Nobel Prize for work in inorganic chemistry."
In 2010, Roger Tsien shared advice with Intel STS finalists at the annual Alumni Dinner.
"Dr. Tsien was greatly revered among our Science Talent Search alumni. Many of our younger alumni looked up to him as the consummate role model. We will miss him," said Maya Ajmera, President & CEO of the Society for Science & the Public and a 1985 Science Talent Search alumna. "Roger Tsien was a remarkable scientist," said Bob Horvitz, Chairman of the Board of the Society for Science & the Public, Professor of Biology at MIT, and a 2002 Nobel Laureate in Physiology or Medicine. "His creativity was extraordinary, his hallmark. Roger was also a lot of fun to be around, and a bit impish — for example, at his Nobel celebration in Stockholm, he kept a big camera around his neck to take photos, and mingled with the photographers who were there to photograph him, and who for some time thought he was one of them without realizing that he was one of the Laureates."
The San Diego Union-Tribune wrote an incredible story about Roger's research and contributions to science. You can read the article here.