Weathering the Storm: How 7 STS finalists are staying optimistic during a worldwide crisis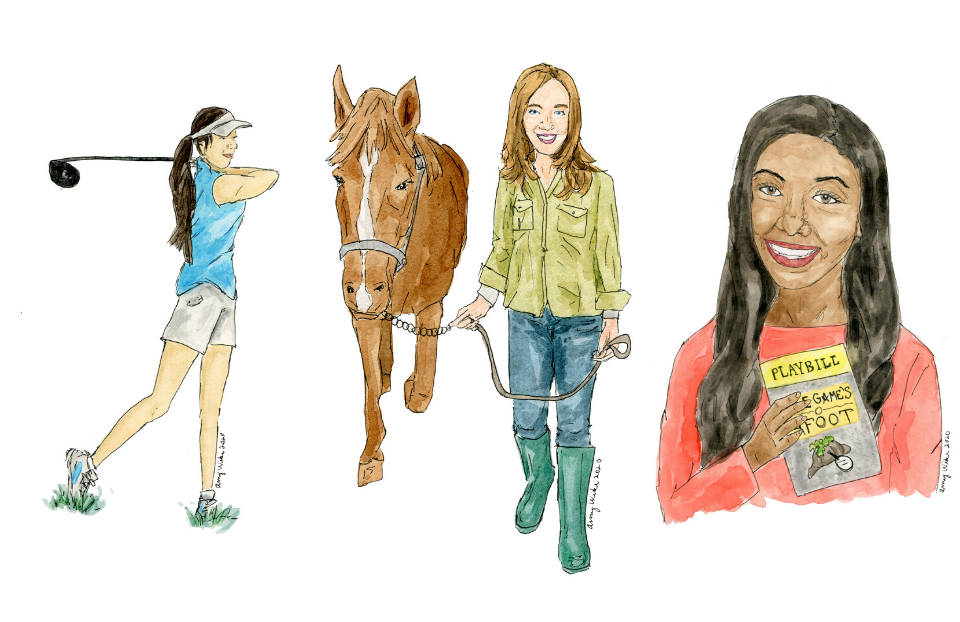 Since a national emergency was called, this Sea Cliff, New York native and STS finalist Kyra McCreery, has been working with a nonprofit, Girls Rising, to encourage incoming middle school girls in her school district to persevere and stay positive through the COVID-19 pandemic. During virtual sessions, the 17-year old says she has "discussed [her] own educational and research experience while providing advice to these students about overcoming setbacks and persevering through feelings of defeat." Though she has had to brave her own transitions, Kyra is an example of how STS finalists are uplifting others, and in turn themselves, with activism, action and optimism.
Being sent home and missing out on the poignant moments of their senior years of high school is just the beginning of what STS finalists have faced. Some have encountered visa issues and family members being stuck overseas. Others have resigned from jobs to protect their health, shifted research plans and reworked their college trajectories. But if you're looking for a modicum of hope during these tough times, check out how this year's STS finalists are staying optimistic right now.
Maria Liberty Fields, 17
Detroit, Michigan
During the COVID-19 pandemic, Maria Fields has been compelled to conduct research from home, using publicly available datasets via the National Institutes of Health's Gene Expression Omnibus. "I have started computational biology research to study the difference in gene expression between white and black type 1 diabetics to study if underlying racial genetic disparities exist that could be contributing to fatal complications in African American diabetic COVID-19 patients," Maria says. She is analyzing data that is being collected continuously as the situation evolves. Maria says that as a young African American woman, the indifference she's observed towards her research interests is discouraging. "When I reached out for guidance, I was disheartened as a researcher and a black girl. It was concerning that people weren't concerned about disparities in health."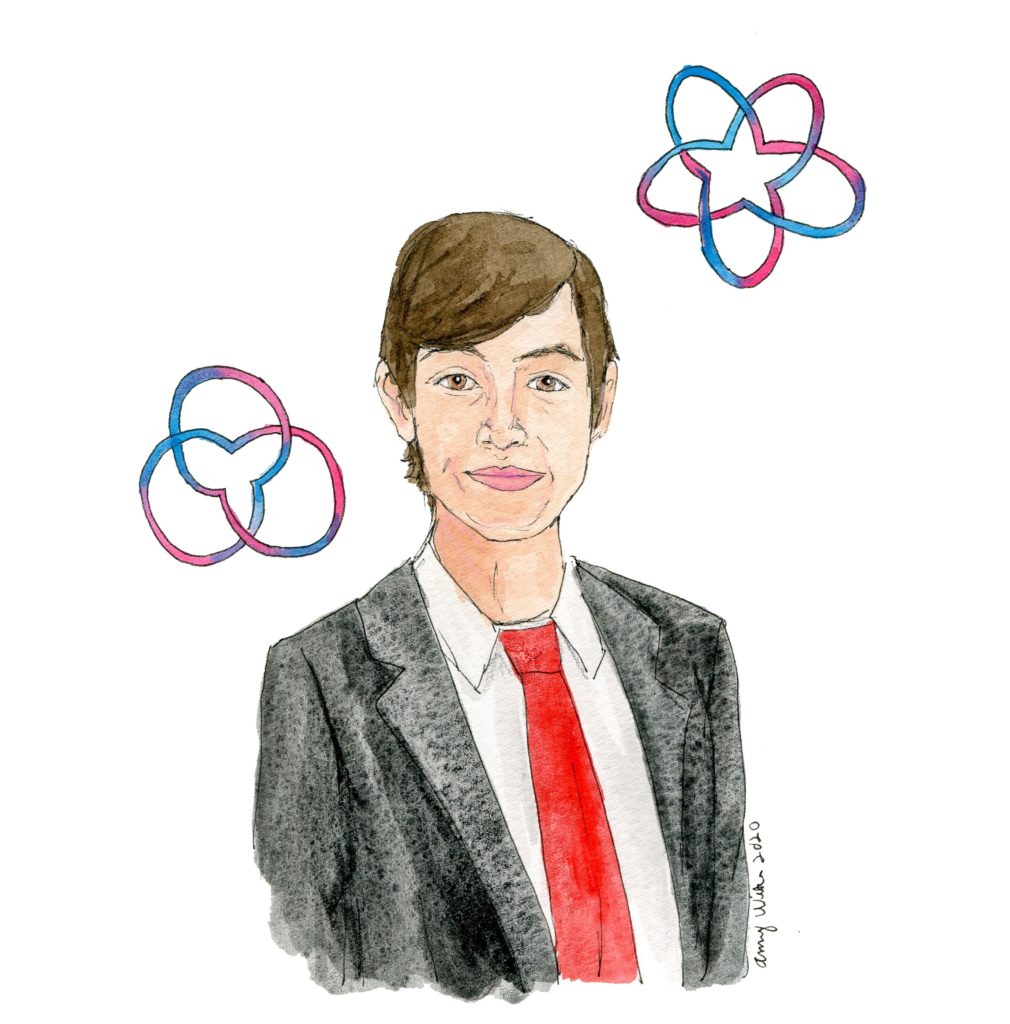 Zander Hill, 18
Scottsdale, Arizona
STS finalist Zander Hill is headed to Princeton University in the fall, but says that the majority of his classes will take place online. Being physically on campus will mean frequent COVID-19 testing and abiding by strict social distancing guidelines. Recently, Zander made the tough decision to leave his job due to the high volume of people he'd have to interact with during shifts; having type 1 diabetes puts him at higher risk for complications if he were to catch the illness. Zander believes that, "Even if it means giving up income or quality of life, this is an important responsibility for those who have the means to do it."
Zander tells the Society that he's been troubled by the pandemic's exacerbation of already-serious mental health issues facing his peers and people of all age groups. "There are definitely many people I've talked to who are feeling down and depressed." Zander says that in his experience, "There are high rates of mental illness, yet there are a lot of people who make jokes about depression and suicide, so it's hard to have a serious conversation about the topic. This is absolutely the time to reach out and talk to the people you love. Make sure they are doing OK; we all know how we are feeling during this time and if we can connect virtually or otherwise, and help others feel better, we should do our best to do that."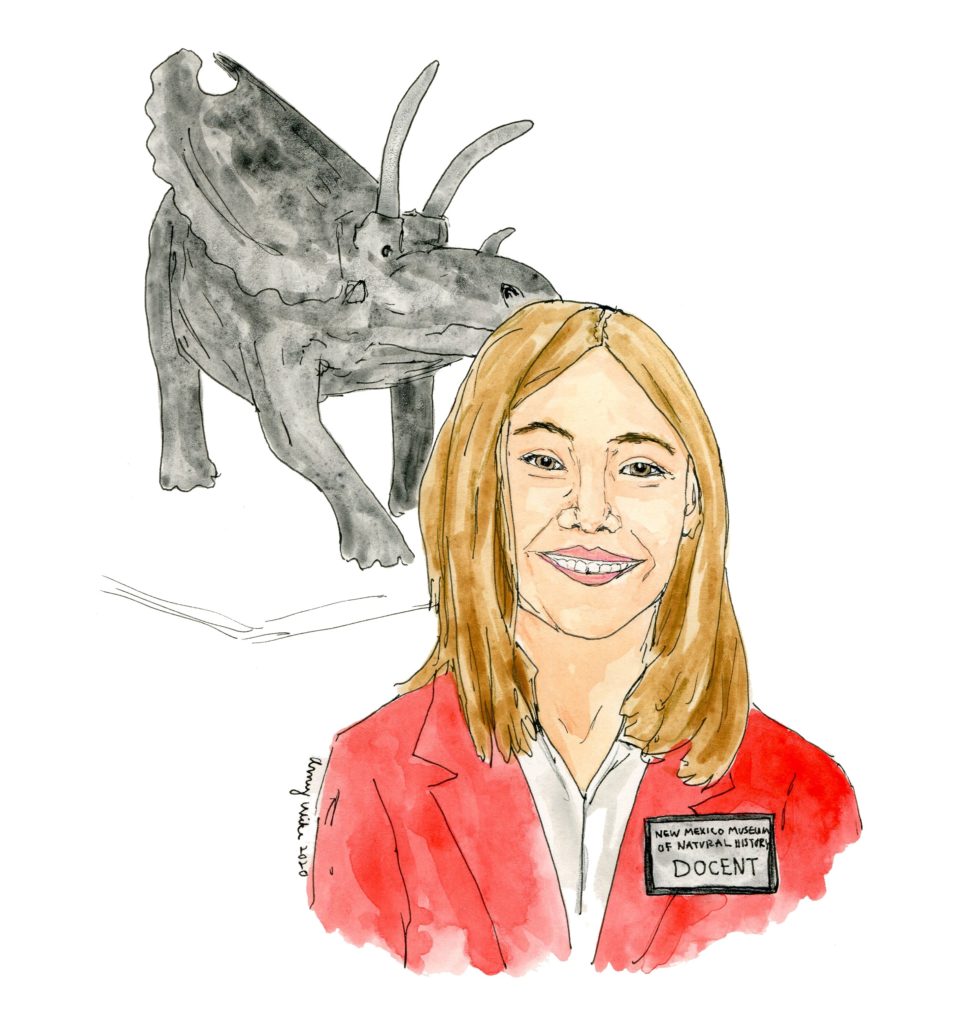 Makayla Gates, 18
Peralta, New Mexico
When her senior year classes were modified to an entirely digital format, Makayla Gates says she dealt with troubleshooting tech issues on her own, but others in her school were left with bigger problems. She explains that, "Many of my classmates do not have internet at home due to a lack of income or connectivity in a rural setting. It is hard to see people going through so much right now ─ some without income, others without basic resources or a place to turn." While technology has allowed a swift connection for some, the pandemic has turned a spotlight on the digital divide that stagnates others. This is one of the salient inequalities that most alarms Makayla. Watching humanity face these challenges, illness and economic hardship, Makayla has tried to help in whatever way she can. She has been contributing her time to making masks for the employees of the Albuquerque Biological Park, an environmental museum local to her.
Ellie Yang, 18
Chesterfield, Missouri
Incoming Stanford freshman and STS finalist, Ellie Yang, had always envisioned a big, celebratory trip to China during the summer after her high school graduation. Unfortunately, as countless events have been interrupted by the pandemic, so too was Ellie's long-awaited trip. "I haven't been back to China since the seventh grade, but those plans are now impossible. However, I feel lucky that COVID-19 has not directly impacted me or my loved ones, including my family in China. At first, I did not think the pandemic would continue for such a long time, but now I know that we may have to permanently adjust our lives." The pandemic has Ellie thinking about the possibilities of applying her scientific knowledge to COVID-19-related research in the future. For now, she's battling cabin fever with outdoor adventures such as biking, running and swimming. She's also kept busy baking at home.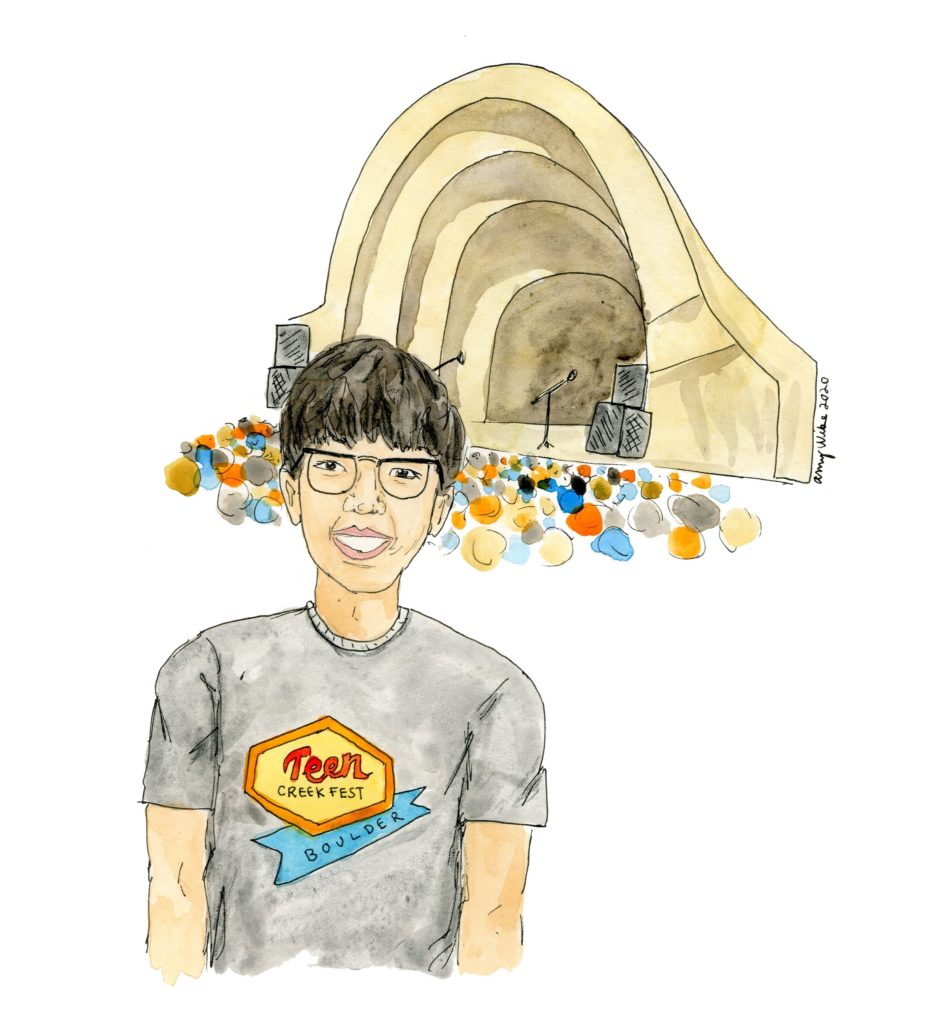 Kevin Yang, 18
Boulder, Colorado
STS finalist, Kevin Yang, is grateful that his loved ones have been safe and healthy throughout the quarantine. But he says his father, who went to China on business, has been stranded there since January amid concerted efforts to contain the novel coronavirus. Kevin explains that he's connected with his father through video chats and stepped up his game at home. "I've begun taking on more responsibilities in my household, juggling tasks like cooking, cleaning and caring for my little sister while pursuing my passions and developing my skills."
With his in-person materials science research being upended, Kevin has used the extra time during quarantine to challenge himself in computer science. He says, "three months ago, I had almost no computer science experience, but I wanted to work on some hands-on projects and build an improved social media platform for news about the Black Lives Matter movement." He was so motivated, he took some courses in JavaScript and React Native and got himself a virtual internship at a social media startup. After just four weeks of joining the company, he's been promoted to Lead Web Engineer. "From almost no CS experience to a leadership role, I'm super-excited by how far I've come!"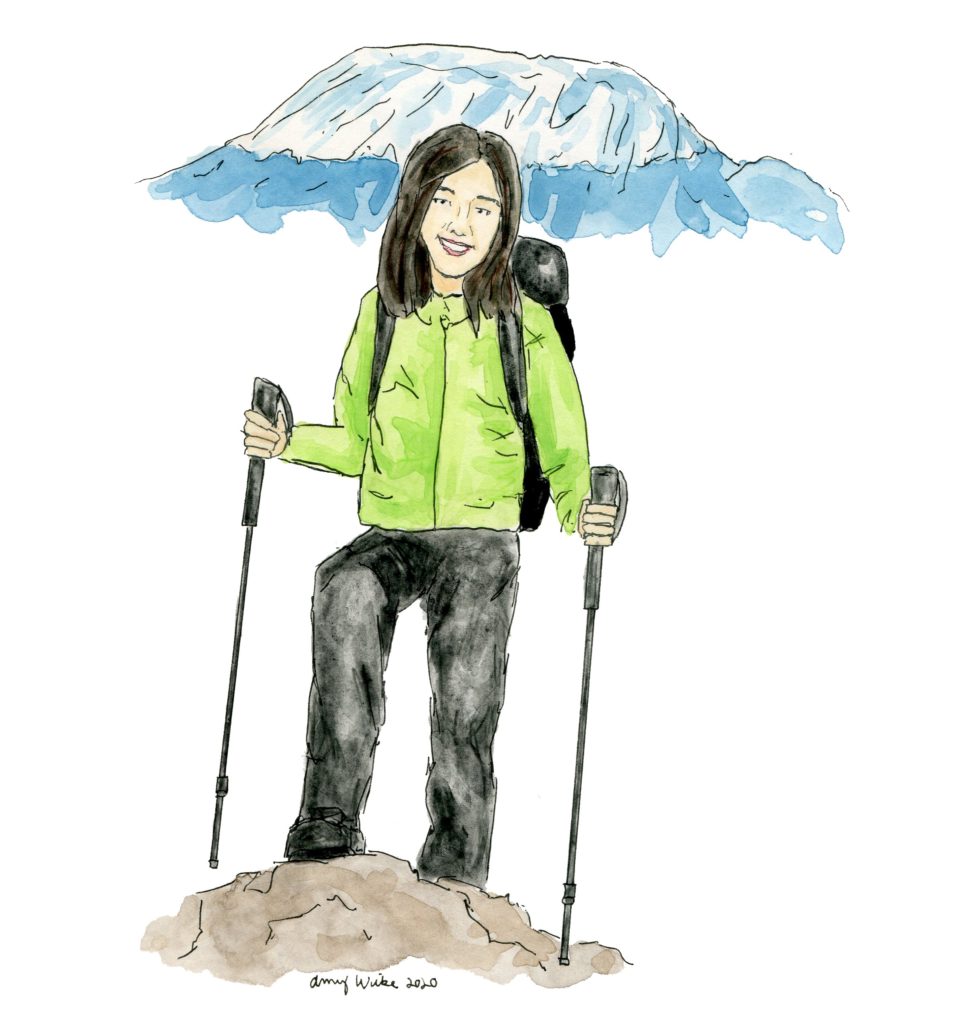 Zhifei Yu, 18
Andover, Massachusetts
STS finalist Zhifei Yu, a fresh graduate of Phillips Andover Academy in Massachusetts, was greatly affected by the complications of her status as an international student at a boarding school that closed due to COVID-19. When her spring semester was abruptly cut short, like the majority of other international students, Zhifei was left with few choices beyond leaving the U.S. and returning home to her family in Shenzhen, China. The drastic time differences made attending online classes and continuing her education from overseas particularly difficult. She tells the Society that, "as international relations between the US and China walk deeper into an impasse, I as a Chinese student suffer the corresponding cultural consequences" such as travel restrictions. As the situation evolves and settles, Zhifei has postponed her plans to attend MIT this upcoming fall. She'll be taking a gap year to explore astronomy and other STEM fields. "This might ultimately be a crucial determinant of what I pursue in college, and perhaps even the rest of my life." This month, she's also begun participating in a project to develop reliable tests to better detect COVID-19.
Learn more about the top 40 finalists' original research projects here, and sign up to meet them on July 25!