Watch: Regeneron ISEF 2023 kicks off in style
Not only is the Regeneron International Science and Engineering Fair (Regeneron ISEF) back in 2023, but it has made a triumphant return! After virtual events in 2020 and 2021, and a hybrid fair in 2022, for the first time since 2019, over 1,600 Regeneron ISEF finalists are gathered in Dallas, Texas, for a week of fun, cultural exchange and the world's largest international high school STEM competition—with nearly $9 Million in awards up for grabs this year.
Such a momentous occasion deserves a lively celebration—and Monday's Opening Ceremony certainly delivered, setting the stage for the inspiring and energizing week ahead. The atmosphere buzzed with palpable anticipation and electric excitement as participants, esteemed judges and honored guests united to celebrate the cream of the crop in global innovation and scientific excellence. Read on for some highlights from the evening.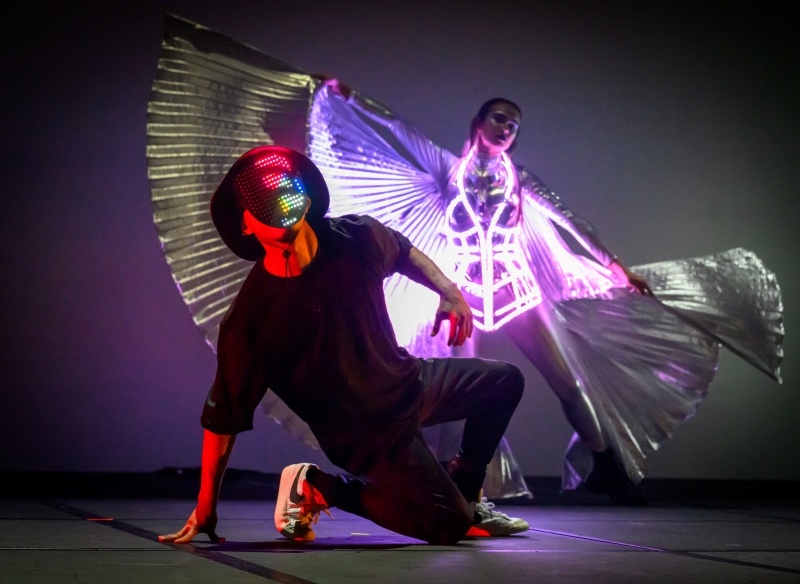 The DOW Dance Crew, a team of local entertainers, kicked the night off in style, performing a dazzling routine combining graceful moves with entrancing displays from their light-up costumes and props. With Barb Baker as the dynamic host, and with the electrifying beats of DJ Kara energizing the crowd, the ceremony's program commenced in full swing.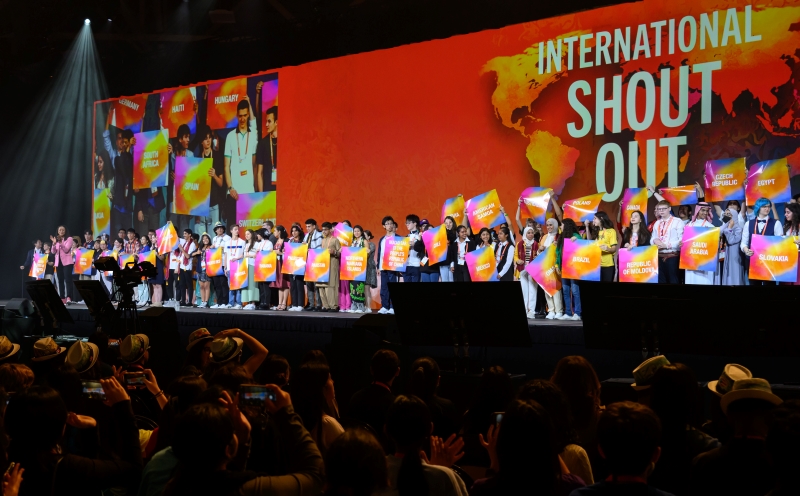 First up was the International Shout Out. Finalists representing each of the 64 countries, regions and territories at this year's fair were welcomed onto the stage. As each delegation was announced, a pre-recorded video message from their finalists was played for all to see.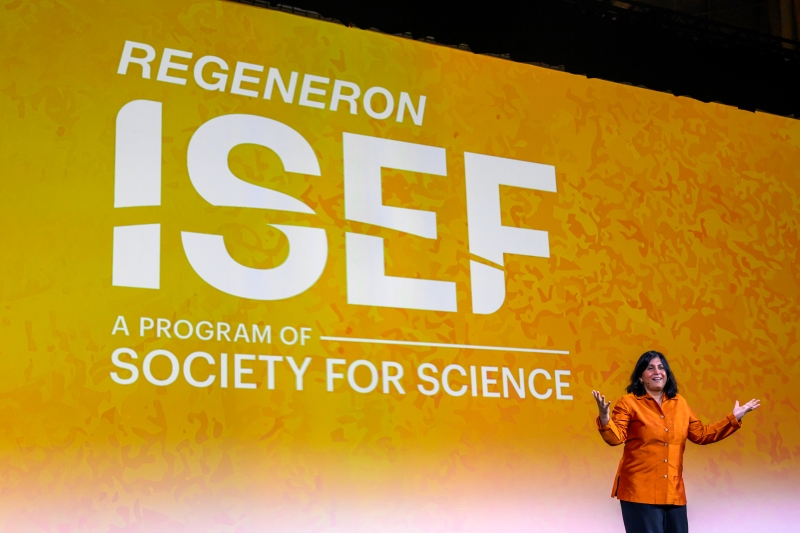 Maya Ajmera, President & CEO of Society for Science and Executive Publisher of Science News addressed the finalists, sharing inspirational stories of some notable Regeneron ISEF alumni. She also left this year's finalists with a moving bit of perspective: "Look around you. The people in this audience are your future collaborators, business partners and lifelong friends. As you celebrate your accomplishments this week, I encourage you to get to know someone from a different country and someone with research in a different field."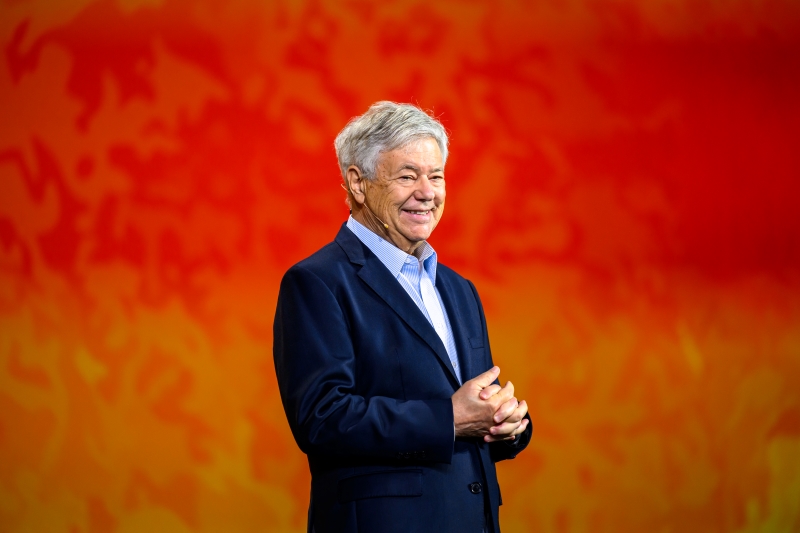 We then heard from Dr. Michael S. Brown, Nobel Laureate, Paul J. Thomas Professor of Molecular Genetics and Director of the Jonsson Center for Molecular Genetics, University of Texas Southwestern Medical Center and Board Member, Regeneron. He shared an inspiring message of how the history of scientific advancement is also a history of collaboration and contribution from all corners of the globe. He left finalists with this piece of encouragement: "All of you have shown that you have the ability to contribute to scientific progress, and all of you have an obligation to use your talents for the benefit of humanity—our future depends on you. I wish you good luck and great success."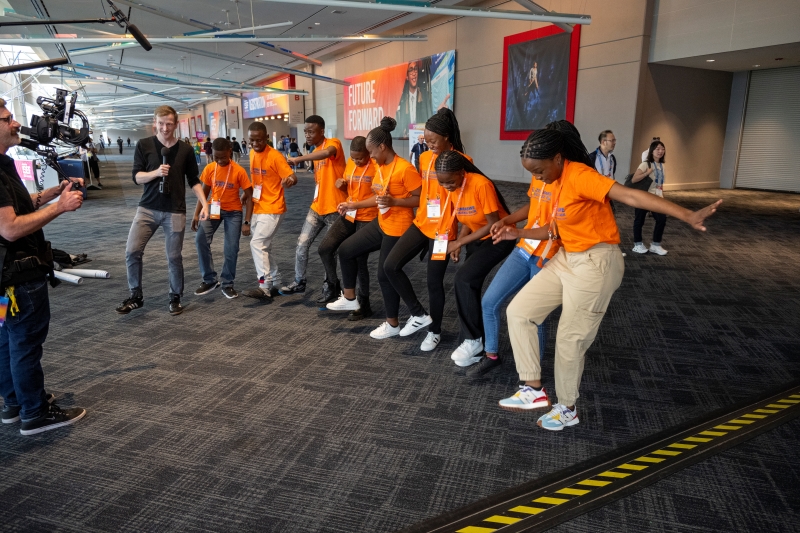 Next, in a light-hearted interstitial video, Kevin Easterly of the Society's communications team roamed the halls of the convention center to meet as many finalists as he could—asking fun questions, talking about their favorite scientists and even enjoying a few dance breaks.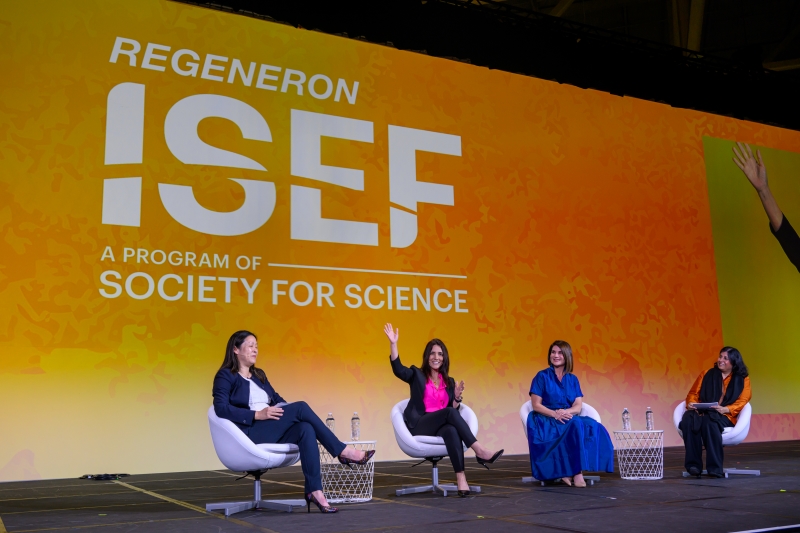 Finally, the ceremony concluded with a panel discussion moderated by Maya Ajmera. Three leaders in their respective STEM fields shared valuable insights and advice with the finalists. Their conversation touched on key topics in scientific advancement and perserverance and each of the panelists left the finalists with some sage words of advice:
Hope Shimabuku,Regional Director, Texas Regional United States Patent and Trademark Office: "Don't be afraid to fail. We need to be persistent in this world, solutions don't come overnight—and our greatest lessons are from our failures."
Claudia Jaramillo, Executive Vice President for Strategy and Development, Jacobs: "Be yourself, and choose courage over comfort."
Linda Silver, Ed.D., Eugene McDermott Chief Executive Officer, Perot Museum of Nature and Science: "Do not give up hope. Especially at times when there is so much that is frightening or uncertain, you've got to keep the hope."
This remarkable opening ceremony not only signaled the official commencement of Regeneron ISEF 2023 but also served as a resounding testament to the incredible journey of global scientific curiosity, collaboration and discovery and the impact that lay ahead for this finalist class.
Tune in on Friday, May 19 at 10 a.m. ET to watch the Regeneron ISEF Grand Awards Ceremony.