Volunteers needed at Intel ISEF 2017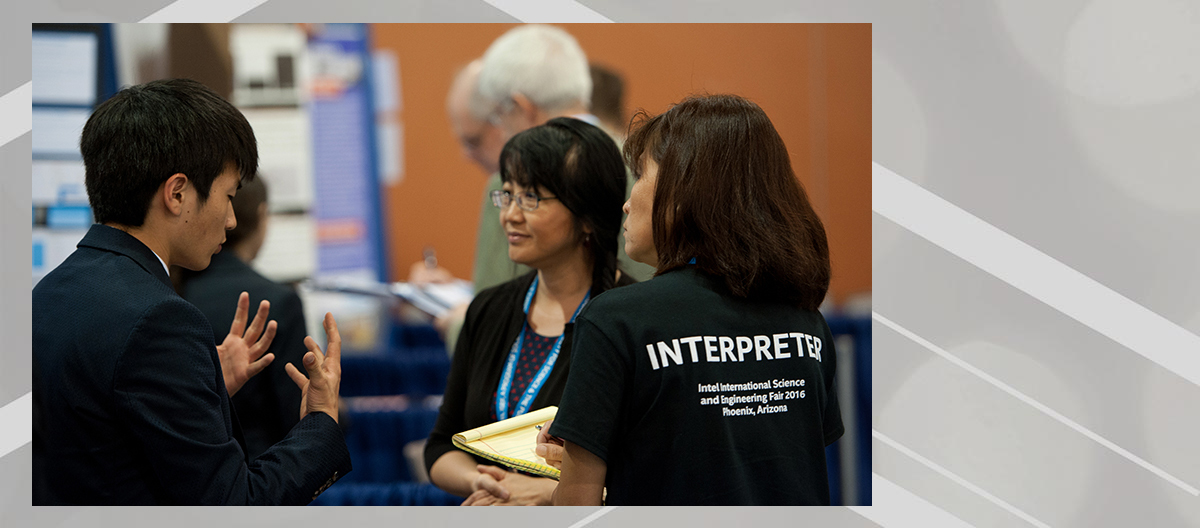 Society for Science & the Public seeks volunteers to serve as judges, interpreters, and to provide general support for the 2017 Intel International Science and Engineering Fair (ISEF) will be held May 14-19 in Los Angeles, California.
Every year, thousands of individuals contribute their time and energy to Intel ISEF — as judges, interpreters, and event volunteers. Our volunteers help us achieve our mission to inform, educate, and inspire.
Register to volunteer or email isefvolunteer@societyforscience.org for more information.
Below are the types of volunteers the Society is looking for:
Judges
Judges require a Ph.D. or Masters' degree with six years experience.
Grand Award Judges 
Grand Award Judges evaluate the projects of all student finalists in 22 scientific disciplines and select the winners of the top awards presented by the fair in each category. More than 1,000 judges are needed. Judging is the single most important event of Intel ISEF for finalists. To be a Grand Award judge, you need to hold an M.D. and/or Ph.D. in one of the scientific categories or have a minimum of six years of professional work experience in the respective category.
Apply to be a Grand Award Judge.
Interpreter
Intel ISEF unites students from more than 70 countries, regions, and territories each year. Approximately 200 interpreters are needed to work with students in conversational or scientifically-informed interpretation. Greatest demand is for Arabic, Mandarin, Russian, and Spanish, but there is need anticipated for more than a dozen languages. No scientific background required.
Apply to volunteer as an interpreter.
Volunteer
More than 500 volunteers are needed to help run Intel ISEF. Volunteer opportunities are available during the week in a range of shifts. We encourage you to explore all of the volunteer opportunities and experience Intel ISEF in your community. No scientific background required.