Volunteer Viewpoints: Alina Bengert-Lombardi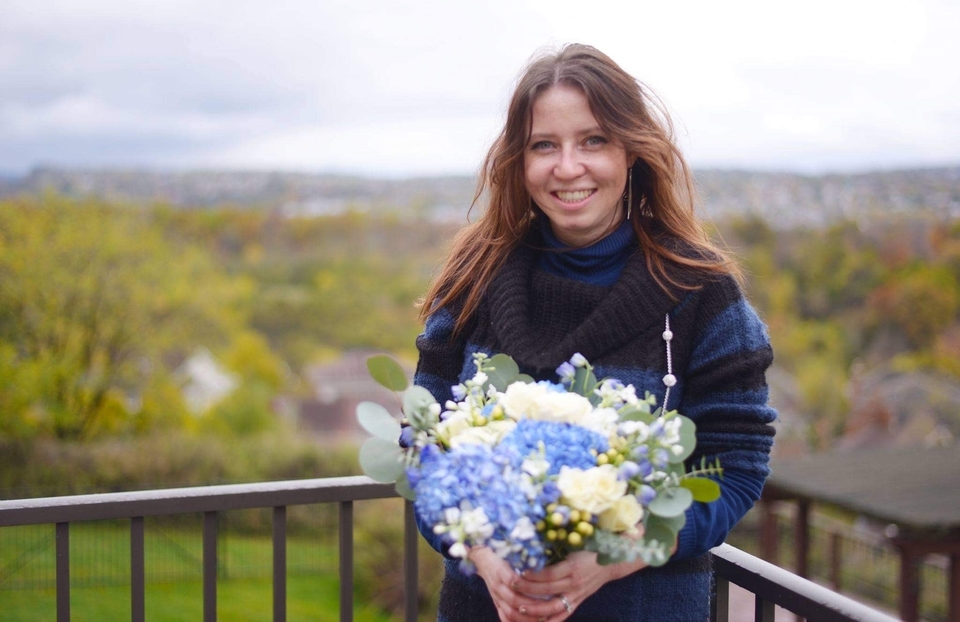 The Regeneron International Science and Engineering Fair is the world's largest global science competition for high school students. As you might imagine, ISEF would not be possible without the hard work of thousands of dedicated volunteers and judges. As we approach ISEF 2022 in Atlanta this May, we will post a series of interviews introducing you to some of these talented and dedicated individuals—and hopefully offer a glimpse into many different volunteer experiences. For this first installment, we spoke with Alina Bengert-Lombardi.
Alina is a User Experience (UX) Designer, as well as an organizer for the Steel City UX Ladies community group in Pittsburgh, Pennsylvania, and part of the Pittsburgh chapter for the World Information Architecture Day conference. She has volunteered at ISEF as a Russian, Spanish and Hebrew interpreter for the past ten years.
How long have you been a volunteer with the Society for Science? How did you first get involved?
I was first introduced to the Society of Science through the International Science and Engineering Fair held in Pittsburgh in 2012. I was a college student and was a Simultaneous Interpreter for a few of the sessions, but I immediately fell in love with the event — both its diversity and innovation. From my very first day, I "clicked" with Sharon Snyder (the Manager of International Fairs and Volunteer Recruitment at the Society for Science) and the other amazing staff and volunteers. I was so impressed and excited to be a part of such a huge multi-national event. I joined the core volunteer group during the event in Anaheim in 2014 and have volunteered ever since.
Why do you volunteer and what has been the most fulfilling aspect of being a volunteer?
I volunteer because I truly believe that the Society for Science not only advances scientific discovery, but also encourages young kids to explore beyond their boundaries. Every year ISEF is joined by brilliant past alumni, present competitors as well as future potential applicants. I'm so happy that I'm able to contribute my time and skills. Every year I walk out from the fair inspired, motivated and excited. I look forward to seeing what is next for these amazing participants.
What does your work as a volunteer entail? What does a typical day look like?
I volunteer as an interpreter during the main, large events (such as the award ceremonies). I also volunteer as an interpreter during judging to help those who do not speak English very well present their projects. I am fluent in Russian and English and am advanced in Spanish and Hebrew. It feels like I am always translating from the moment that I walk in until the moment that I leave. I am always willing to help anyone and everyone who speaks any of these languages. I arrive early during breakfast to meet with my first assigned student, and help them to help others learn about their project by providing encouragement to them to present in English. I help with any pronunciations they need support on, and then throughout the day, I am their cheerleader. The next eight hours vary from standing next to the student that I am interpreting for to waiting for a judge, or sometimes I find myself running around from project to project so that I appear in front of a judge for each student in need of assistance.
When I'm not interpreting or translating, my typical day is spent reading the large event script and preparing myself to translate any new ideas or concepts. On the day of big events, I arrive to the venue early, prepare my station, review my notes, wait, listen and speak as I hear the words. It is quite exciting to be able to listen in one language and speak in a different language. This role requires a lot of close attention.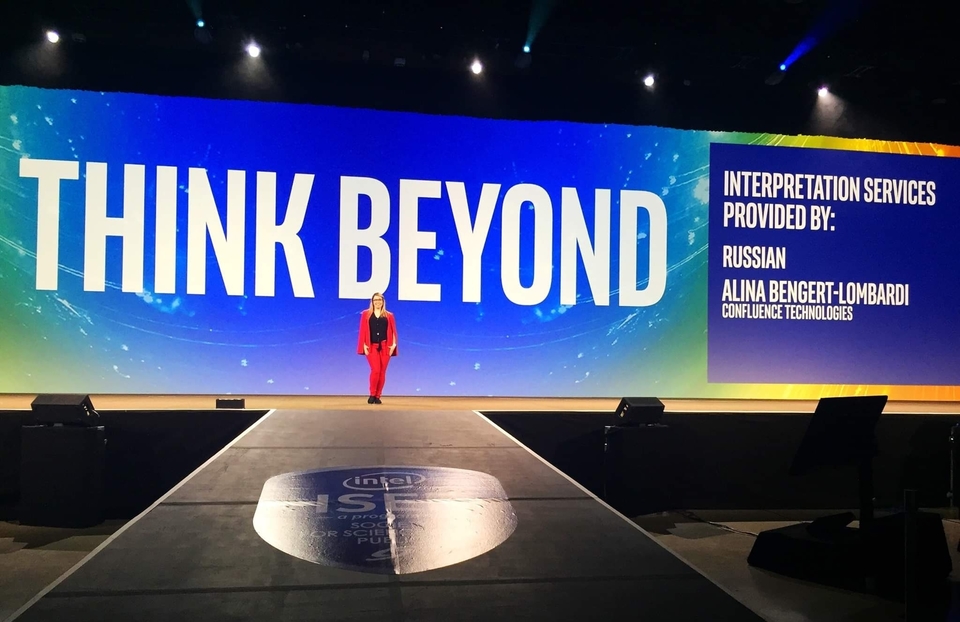 Do you have any favorite memories from your time as a volunteer?
My favorite memories include seeing how students go from being a nervous wreck in the morning to being a confident speaker in the afternoon, presenting their projects with pride. One year I was extremely excited because my Russian student won and went on stage during the ceremony. It is so rewarding to see that.
Why would you encourage others to volunteer and what one piece of advice would you give them?
I would encourage everyone to volunteer at ISEF regardless of whether you speak a different language because there are so many tasks and roles. So much work and effort goes into organizing this amazing event. It's huge! I am very impressed every year with all the coordination and behind-the-scenes efforts that goes into ISEF. Not only will you walk out inspired, you will have also met someone from across the world who may have given you a pin that represents their country or who may have taught you something new and became your new friend. These students from across the world not only bring their scientific discoveries, but also their unique personalities! Going to these events feels like you're in Jules Verne's book, Around the World in Eighty Days because it's like going around the world through student projects, or in this case 2,000 projects.
My advice would be to try to meet a student or another volunteer at your time at ISEF. ISEF is a great place to network. Also, bring lots of pins to share from your state or the community that you represent to share with other attendees; this gives them a chance to keep a memento of you.
Is there anything else you'd like to share?
Not only has ISEF presented more opportunities for these students, but it has also helped me to grow as a person. I enjoy meeting new people, learning from the students, fellow volunteers and the staff. It is a community that I love and am glad to be a part of.
Is there a book that has made an impact on your life? What is the name of the book and what impact did it make?
The Design of Everyday Things by Don Norman. This book really inspired me to pursue a career in User Experience Design (UXD).
---
If you are interested in volunteering at Regeneron ISEF, please email isefvolunteer@societyforscience.org