Virtual bonding among the Regeneron STS 2021 finalists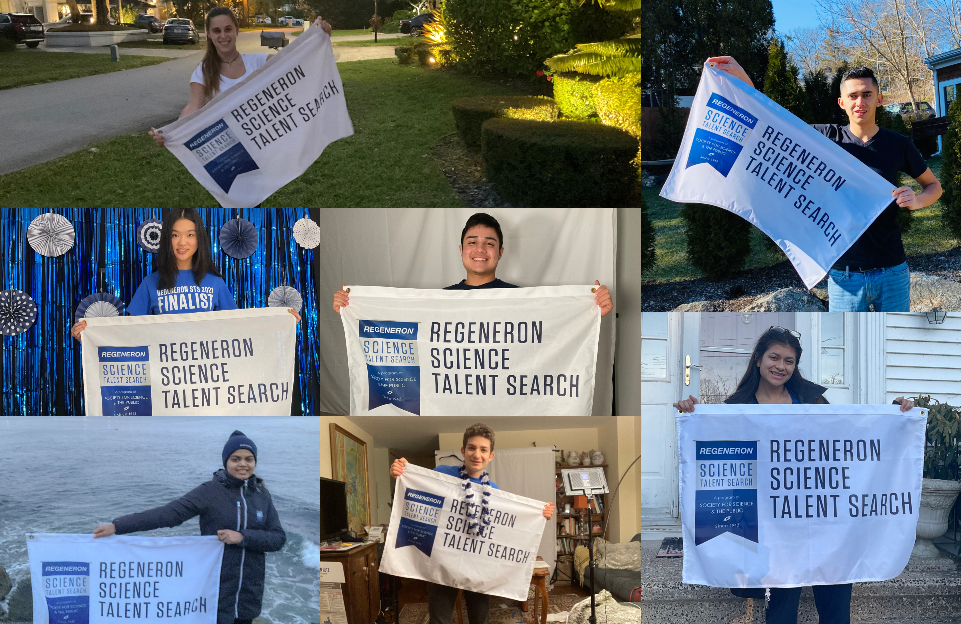 The virtual Regeneron Science Talent Search 2021 was not all work and no play. While all 40 finalists participated in a rigorous judging process, the Society for Science also wanted to ensure that this competition week would be unlike any other virtual event they have attended in the past year. The fun-filled finals week schedule included a wide-range of activities to help finalists get to know each other better and make lifelong friends — something alumni often remember as being the highlight of their STS experiences. When the students were not busy fulfilling their judging requirements, they were able to partake in:
Daily movement breaks to get up and out of their seats.
Show and tell events where finalists had an opportunity to host a game or show off a hobby.
A team building exercise for students to work with each other and with professional team builders to solve challenges.
A virtual escape room in which the Regeneron STS 2021 finalists successfully conquered.
A talent show that featured students excelling in activities beyond science research.
And even a TikTok dance class!
Here's a look at how this year's Regeneron STS finalists bonded with one another.