Using gold to limit smartphone radiation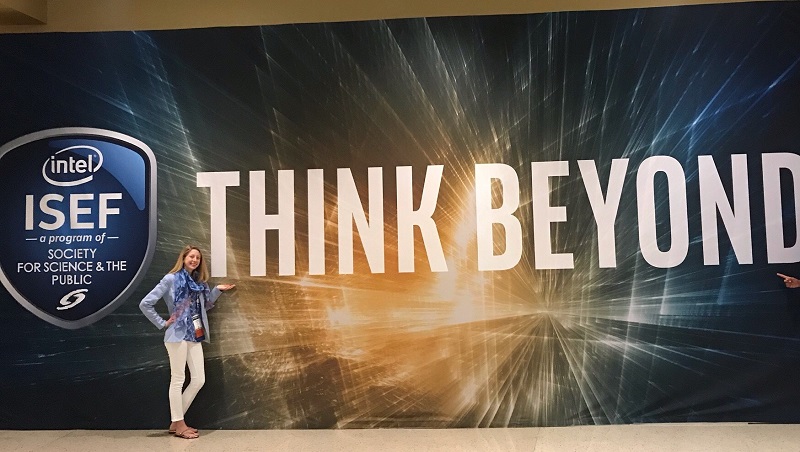 "Is your smartphone leaking?" This was the title of ISEF 2019 finalist Camila Rimoldi's project. Camila (ISEF 2018-2019), an 11th-grader from Sebring, Florida, implemented and tested a method for blocking most of the microwave radiation emitted from smartphones.
Camila's research for her project began four years ago, when she first read about the potentially harmful effects of microwave and cellphone radiation. Because this project required specialized equipment and materials, Camila turned to her local Rotary Club for help. Its members saw the potential in her project and assisted Camila in fundraising so she could continue her work. Camila baked and sold 300 cookies as an additional supplement to purchase old smartphones, a gold plating kit and cyanide-free gold solution.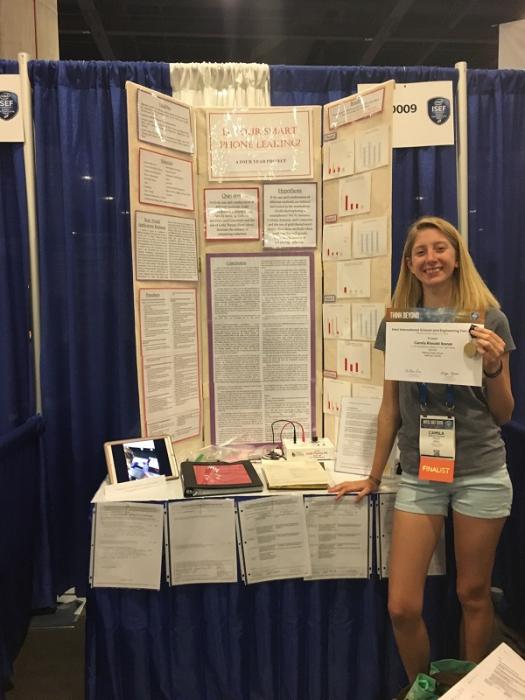 To conduct her experiment, Camila took apart old smartphone models and electroplated the cellular and Wi-Fi antennas with gold. She also constructed a piece of gold mesh to act as a Faraday cage akin to the mesh in microwave oven doors. Using a radiofrequency (RF) meter, she measured the amount of electromagnetic radiation emitted by the phones before and after these interventions. These two methods, when tested separately, decreased the amount of emitted radiation by 56% and 52%, respectively. When combined, Camila achieved an average of 89% total decrease in the amount of radio frequency radiation emitted by smartphones. The phones were still able to function normally with the metallic additions when reassembled.
"From conducting my literature review, I did not find anything about gold electroplating or using gold mesh as methods to reduce smartphone radiation."
Camila believes using gold in the way that she did for cellular devices could be a viable way forward. "In previous years, I also tested silver, cotton, copper and aluminum. Since gold gave the best results, I decided to electroplate and construct the metallic mesh with gold," she elaborated. "In my experimentation, there are only three small pieces of gold per phone. The extra average cost to apply the electroplating and gold mesh to each phone is only $7.00."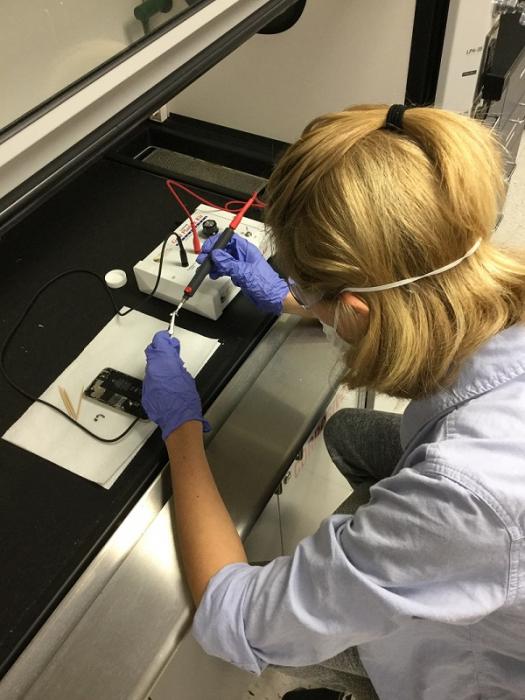 Camila's hard work paid off. As the category winner in engineering at the State Science and Engineering Fair of Florida, she qualified to attend ISEF, where she enjoyed befriending other finalists. "Most of these connections started as random conversations, which made it more fun," she reflected. "The countless benefits of going to an event like ISEF all come back to the principle of learning. Learning from the people you meet. Learning how to communicate your ideas. Learning about the latest technologies from scientists who have won outstanding awards. Teens my age are doing crazy things to help the world."
Camila is currently working to publish her results so that other scientists and the public can benefit from what she has learned. In the upcoming academic year, Camila wants to delve into a different topic of special interest in her home state of Florida—coral reefs. She plans to study how pollutants bleach these underwater ecosystems and how they can be restored. Whether Camila is tinkering with smartphones or researching coral reef damage, she is driven by her desire to make a difference and to put her ISEF experience to work in accomplishing these goals.