Top Science News stories of 2015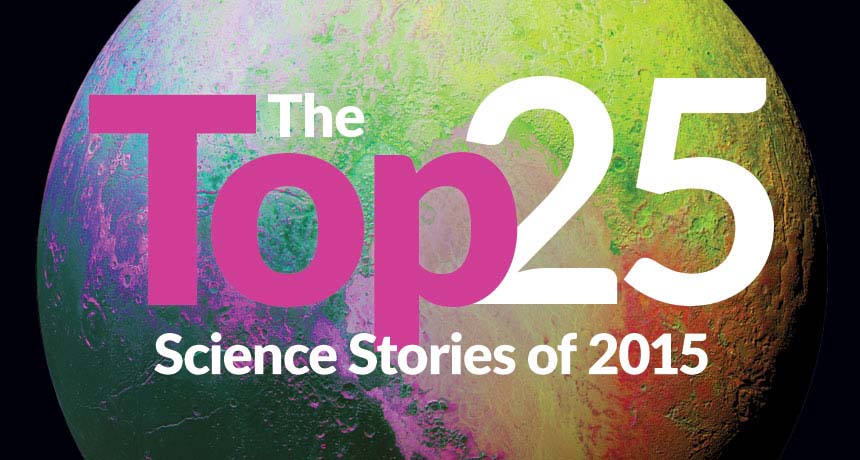 Science News, a publication of Society for Science & the Public, today announced the Top 25 most important science stories of the year. Stories were selected based on their potential to transform how people understand themselves and the world around them.
"It probably comes as no surprise that the New Horizons mission to Pluto takes the top spot in Science News' list of 2015's most important stories," said Elizabeth Quill, Enterprise Editor, Science News. "Since New Horizons awoke last December, we've devoted more than two dozen stories in the magazine and on the website — upwards of 10,000 words — to this first-ever visit. No other science news this year garnered so many headlines."
New Horizons was followed by a roundup on CRISPR, the new gene editing technology; recent hominid finds highlighting Homo naledi; a roundup on advances in aging research, and news debunking the so-called climate "hiatus."
This is the fourth year that Science News has released its Top 25 list. Past top stories include the discovery of the Higgs boson (2012), new findings about the microbiome (2013), and the Ebola outbreak (2014).
Full list and articles available online at: https://www.sciencenews.org/2015-sn-top-25