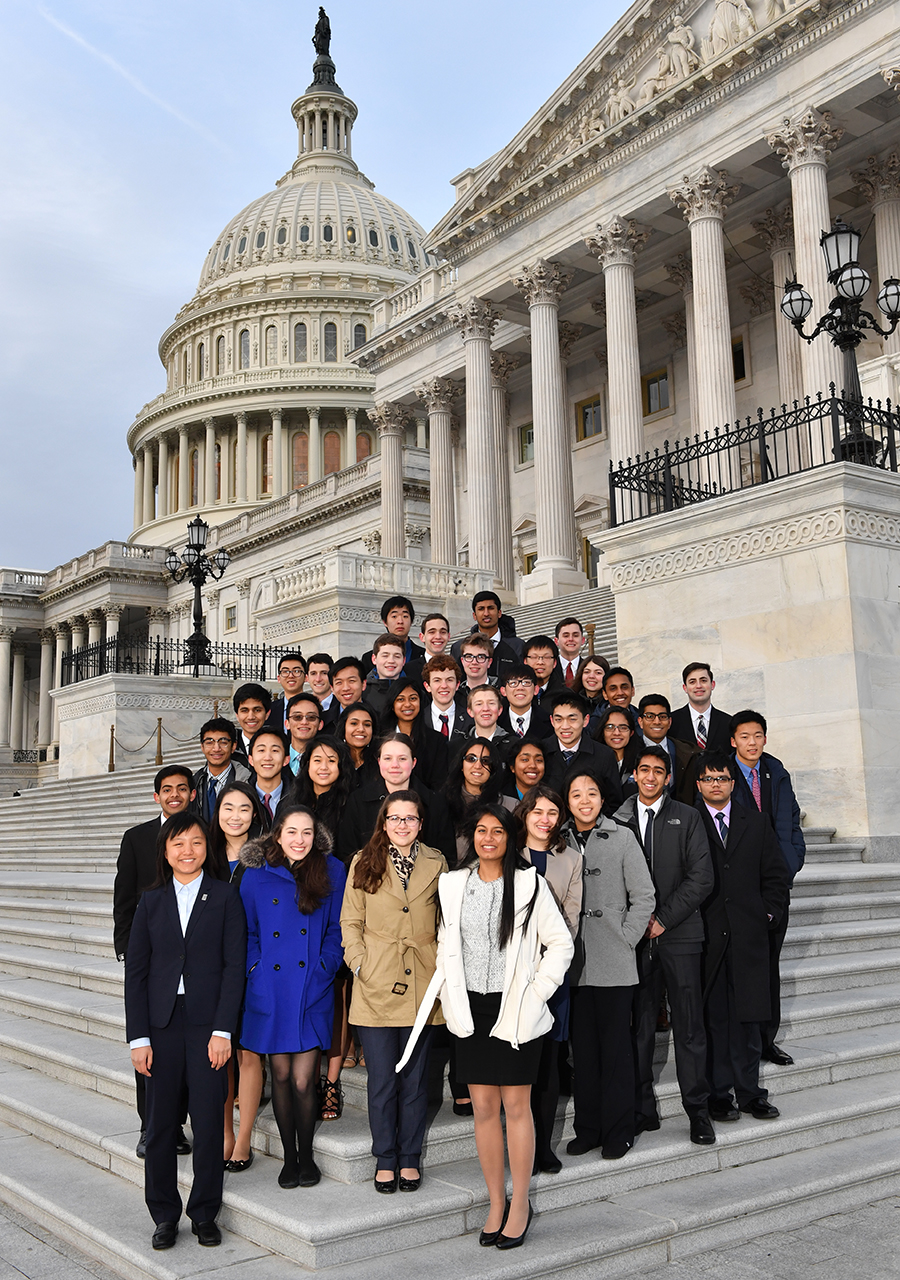 For 75 years, the Science Talent Search (STS) has been the nation's oldest and most prestigious science and math competition for high school seniors. From 1942-1998 the competition, created and produced by the Society for Science & the Public, was sponsored by Westinghouse; from 1998-2016 it was sponsored by Intel; and now it is sponsored by Regeneron. The competition awards $3.1 million dollars in total to top students and their schools annually.
Alumni of the Science Talent Search have gone on to win 13 Nobel Prizes, receive three Albert Lasker Basic Medical Research Awards, 22 have become MacArthur Foundation Fellows, and over 40 have been inducted into the National Academy of Sciences and Engineering.
Another round of applications for the 2018 class of Regeneron STS finalists is currently being accepted. Read on to learn why recent STS alumni applied to the competition.
---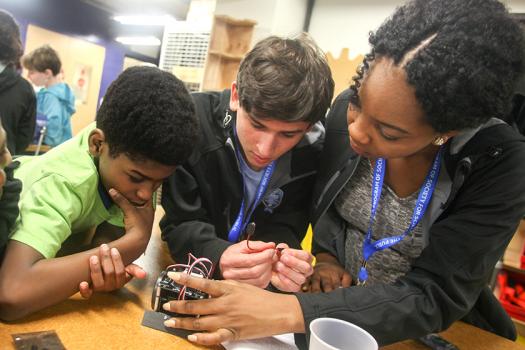 Thomas Colburn (Intel STS 2016 finalist) applied to the Science Talent Search to meet and communicate his research with the public and network with his peers across disciplines. "STS gives a platform to present your research among some of the greatest young scientists in the world," Thomas said. "The application is challenging but rewarding. It allows you to explore every facet of your project while looking internally at how you can improve as a scientist."
Thomas' advice to applicants is to remain true to themselves and their project. "Display your passion for your project and be honest about challenges you faced," he said.
---
Think you have what it takes to be a Regeneron STS finalist? Apply by November 15!
---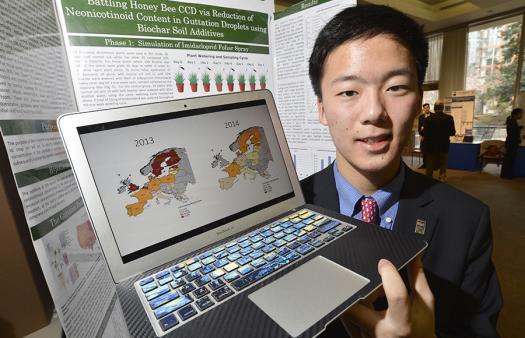 Derek Woo (Regeneron STS 2017 finalist) applied to the Science Talent Search almost as an afterthought when his high school research teacher mentioned the competition. "It is easy to be intimidated by the intensive STS application or the projects of past finalists," Derek said. "But in the end the hard work, research, is already completed."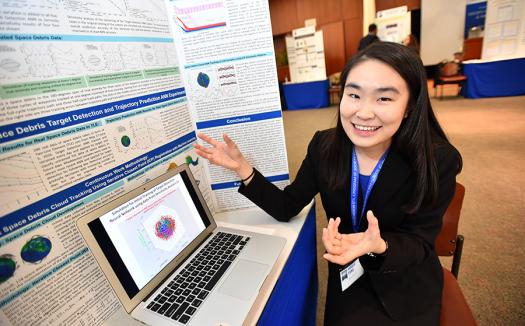 Amber Yang (Regeneron STS 2017 finalist) applied because "the Science Talent Search is arguably the most reputable science competition for high schoolers in the entire world," she said. "The competition identifies and encourages the next generation of science leaders. The Science Talent Search allowed me to view my passions for science in a new light."
Her advice for students currently applying to STS is to remain observant about the world and ask questions.