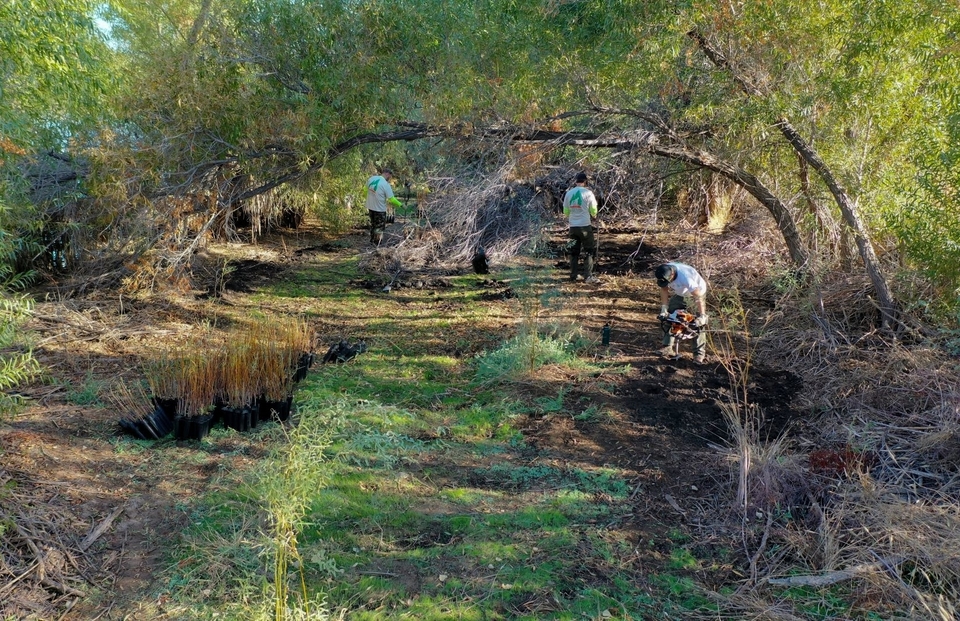 From pollution and climate change to a loss of biodiversity in ecosystems around the globe, threats to the environment form many of the greatest challenges of our time. Though the stakes are high, and the obstacles daunting, innovators and communities are boldly answering the call. Through the STEM Action Grants Program, the Society for Science is proud to support organizations, such as Venture Outdoors. They are doing the vital work of not only conserving the planet today, but also of laying the groundwork for future generations to thrive sustainably, and even more importantly—inspiring tomorrow's leaders to get started today. Meet some of the 2021 STEM Action Grantees that are rising to the challenge.
The California Desert Land Conservancy, also known as the Mojave Desert Land Trust in Joshua Tree, California, has conserved more than 100,000 acres of prime desert habitat. They offer hands-on learning and volunteer opportunities to residents and visitors of the desert. Serving predominantly lower-income schools, a $5,000 Stem Action Grant has allowed the organization to complete a STEM-based learning lab that has guided local elementary school classrooms through an eight-week-long course on the natural and cultural resources of the Mojave Desert. Beyond labs in the field, MLDT also used the grant to offer hands-on STEM modules in local classrooms, designed to provide students with meaningful and authentic learning experiences that are tied directly to their state's standardized curricula. "This grant has sparked a curiosity in my students and has bettered their understanding of the desert ecosystem, conservation and STEM," MDLT's Robyn Straley commented on the impact of their STEM Action Grant so far.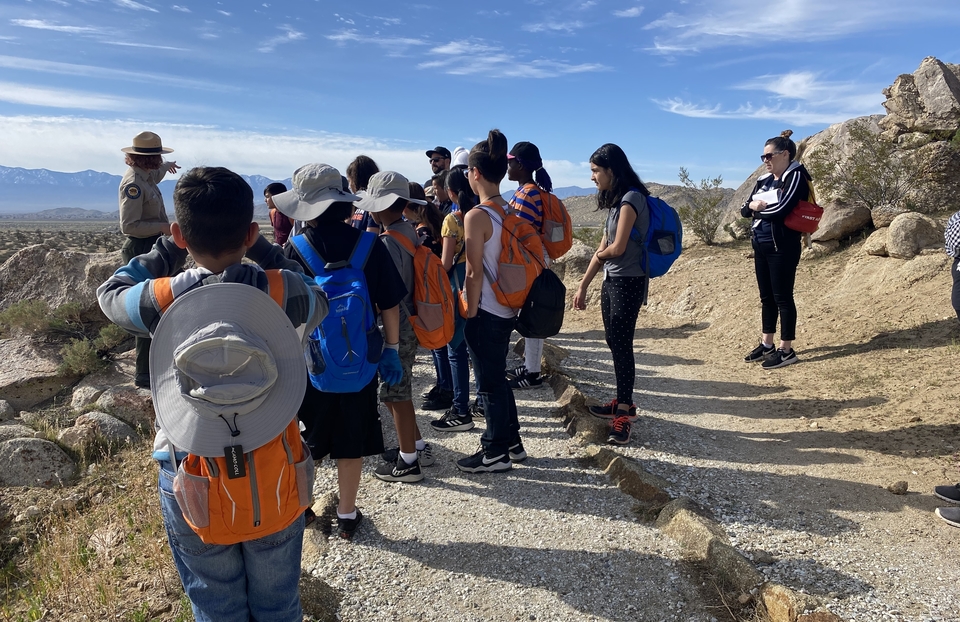 Envirolution, a nonprofit based in Reno, Nevada, is committed to the goal of transitioning to a green economy. Since 2015, its programs have helped schools save over $1 million in energy costs. A STEM Action Grant of $4,000 supported its goal of implementing student-driven sustainability projects in three Nevada schools, including a fifth-grade class's ambitious plan to replace all its school's fluorescent lights with new energy-efficient LED fixtures. Through their Project ReCharge program, funds from the grant were used to purchase LED lights needed to bring the project to fruition. "This has been a truly wonderful program for my 5th graders to take part in," said teacher Tammy Borremans. "The fact that ten- and eleven-year-olds were able to use their voices for a subject that they felt passionate about, and to have their proposal chosen to be funded and implemented, was so exciting!" Nearly 30 community members, students, faculty and staff worked together to install the new lights and remove the old bulbs, which were then recycled. After the completion of the installation, the school will save approximately $12,000 in annual energy costs.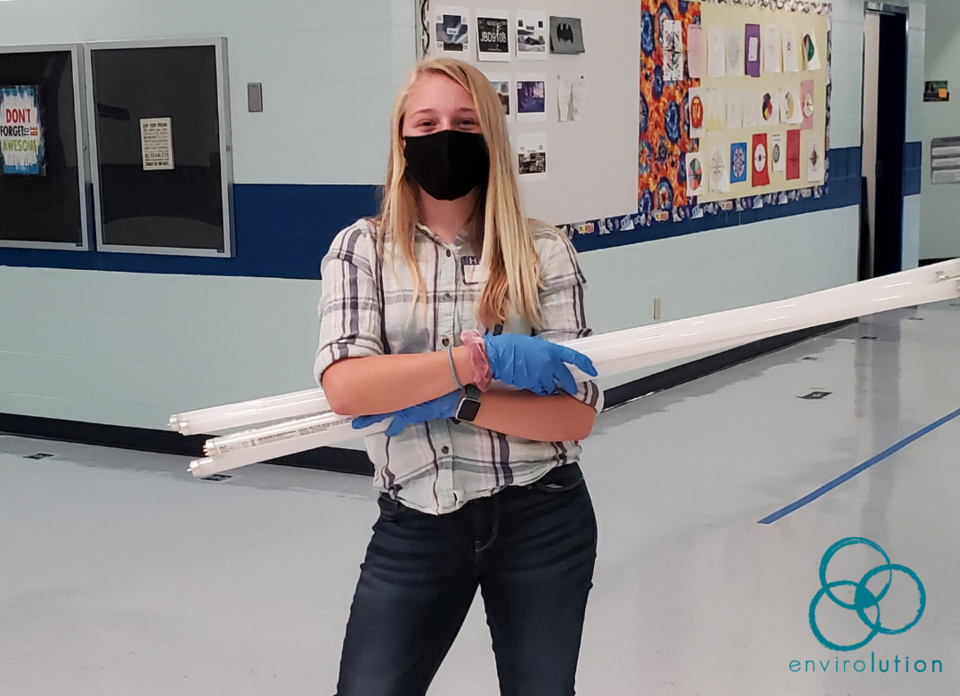 The National Forest Foundation's Green Drone AZ project works to provide equitable access to unique STEM opportunities for middle and high school students across the Phoenix metropolitan area. Its programs expose students to technologies used in forest conservation and engages them in conservation efforts on public lands, such as by assisting in data collection to inform scientists and policymakers. The $5,000 STEM Action Grant supported the development of a middle school pilot program of GDAZ, which teaches students to skills in Geographic Information Systems (GIS) and Unmanned Aerial Vehicles (UAV) or drones. The program currently has over 300 students enrolled. As part of the program, GDAZ hosted three field trips for local students to the Lower Salt River Restoration Project (LSRRP) on the Tonto National Forest. In addition to learning about GIS and UAV technology, the students—many of whom had never visited a National Forest before—had the chance to learn about ecology from experts first-hand, along with the importance of ongoing conservation efforts.
The Northwest Ecological Research Institute (NERI), based in Portland, Oregon works to further knowledge of Pacific Northwest natural history through grassroots research, training and dissemination of information. A $5,000 STEM Action Grant has helped Native American high school and college students to conduct research and receive career mentorship in the field of biological sciences. "Some of my students experience hardships such as belonging to the LGBTQ community, being homeless or being in foster care," says Laura Guderyahn, an ecologist who works at NERI. She adds that this year's grant has allowed her "to provide paid internships to deserving high school and college-aged women of color — to inspire them to consider field biology as a career. If the internships were not paid opportunities, it is doubtful my students would be able to participate." This year's interns have spent over 250 hours working and gaining practical experience in the field of biology and will continue to support projects and surveys in Northwest Oregon throughout the summer.
Rural Resources Farm & Food Education Center is a 15-acre farm campus nestled in the heart of the Appalachian Mountains in Greene County, Tennessee. The center works to connect local families to farms in the region, teaching the importance of agriculture and farming in the present day. This past year, a $5,000 STEM Action Grant supported the expansion of the Center's Farm and Food Teen Training Program, offering skills in agriculture and sustainable farming to 75 young participants from low-income and rural backgrounds. With the purchase of soil testing kits, a subpod for composting and a garden, these teens are being introduced to scientific careers. Specifically, the students have been working in small teams to explore questions such as how soil chemistry varies across areas on the farm, and how parasite loads in cattle are affected by rotational grazing. "We love implementing the scientific method into our farm work with youth," said Emily Bidgood, Vice President and Administrative Volunteer of the Rural Resources Board.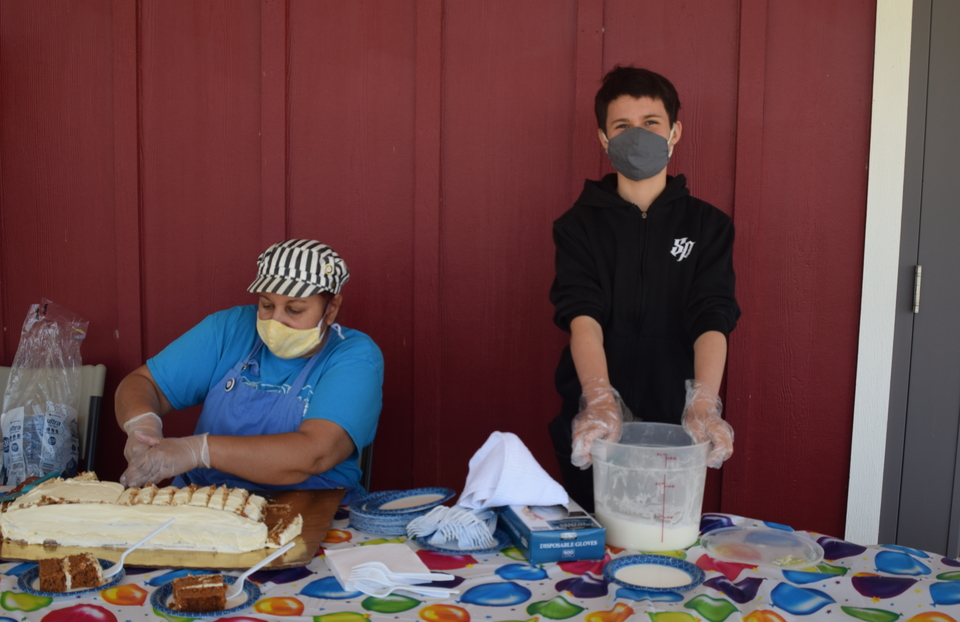 Science Moab Engagement Initiative engages residents and visitors with the rich ecological and cultural knowledge of Southeast Utah. A $5,000 STEM Action Grant has supported the Science Moab Podcast, which invites Indigenous scientists and knowledge holders from across the Colorado Plateau to share their perspectives. Kristina Young, Executive Director of Science Moab says, "With the generous help of this grant, we have been able to expand the number of Indigenous scientists and knowledge holders interviewed on our radio show and podcast and provide a platform to ensure these voices are heard. We have gained trust with many Native listeners, which is made evident by the increased number of self-identified Native people that have started following our social media channels. We were also able to bring diverse perspectives and knowledge sets to the predominantly western science-dominated Moab Festival of Science by compensating an Indigenous speaker to provide his perspective on archaeology and science in the Four Corners region." The grant also supported the production of this well-attended webinar, Perspectives from a Hopi Archaeologist, which was presented during the Moab Festival of Science.