Ten hot tips for the 2020 Regeneron STS application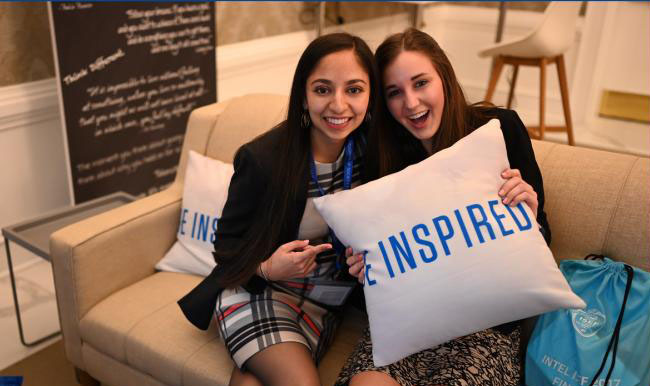 The Regeneron Science Talent Search (STS) aims to identify scientific leaders of the future. The program awards $3.1 million to deserving students and schools on an annual basis, including a top prize of $250,000. The 2020 application opened in June and the deadline for entry is November 13, 2019 at 8 p.m. Eastern Time.
Below, we have highlighted 10 key things an entrant should know to successfully complete the 2020 Regeneron STS application by the deadline! For a more comprehensive look at this top 10 list, head here.
1. Application and letters of recommendation are due on Wednesday, November 13, 2019 at 8p.m. Eastern Time. No exceptions will be made.
The Technical Support Deadline is November 12, 2019 at 8p.m. ET (24 hours ahead of the actual submission deadline). We encourage students to submit early! Even after submission, your application can be edited until the final deadline.
2. The Official Rules have been revised and enhanced for better understanding and clarity.
The Rules and Entry Instructions are required reading for any student who wants to enter Regeneron STS. Be sure to review the Entrant Checklist on Page 2.
3. Team Research is not (and has never) been allowed.
Regeneron STS is a competition reserved for individual researchers only. There is further clarification of this rule on page 10 of the Rules and Entry Instructions.
4. Test scores are optional and self-reporting of scores is permitted.
Application entry is still completely free of charge for students. Students do not need to pay for score reports in order to enter, and we allow entrants to report their best section score from different testing dates.
5. The recommendation form has been updated for 2020! Make requests early and share with your recommenders that it has changed.
PDF letters are no longer accepted; recommenders must answer questions in the text boxes. They will be asked about human and animal projects as well as the overall lab environment
Students are now allowed to ask supervisors or coaches for educator recommendations although we strongly recommend that the first educator recommendation come from a science teacher.
6. The application has been reordered to feature your research first.
While the application and evaluation process values the whole student, we have shifted the science front and center in the application task list. Students are now asked to provide information about their science research before providing other information.
7. We want to know about your mentors and those who have supported you along your research journey.
Although it is not required that a student have a mentor to enter STS, there are a few questions in this year's application aimed at learning more about individuals who have helped you with various aspects of your project, including family members.
8. Activities—tell us how you spend your time, and what is most important to you.
You may tell us about seven activities, and share leadership and awards pertaining to those activities within this section. We recently added family responsibilities and religious obligations as category options so that students may share the most accurate representation of their time.
9. Writing your research report? You might want to check out this one-pager about our guidelines.
Regeneron STS does not require that students use a specific format for research reports, but we do recommend that you follow the norms of your research field. Students may not include links within the research report.
10. Essays are an important way for our judges and evaluators to get to know you as a person and scientist.
We have reduced the overall number of essays and word limits in this year's application. Keep in mind that you do not need to complete the application in one sitting, but can return to complete them at a later time.
Please check out the comprehensive list of updates to the 2020 application here. There's a lot more helpful information about these tips.
Still have questions? Check out our FAQ and always feel free to email sts@societyforscience.org.