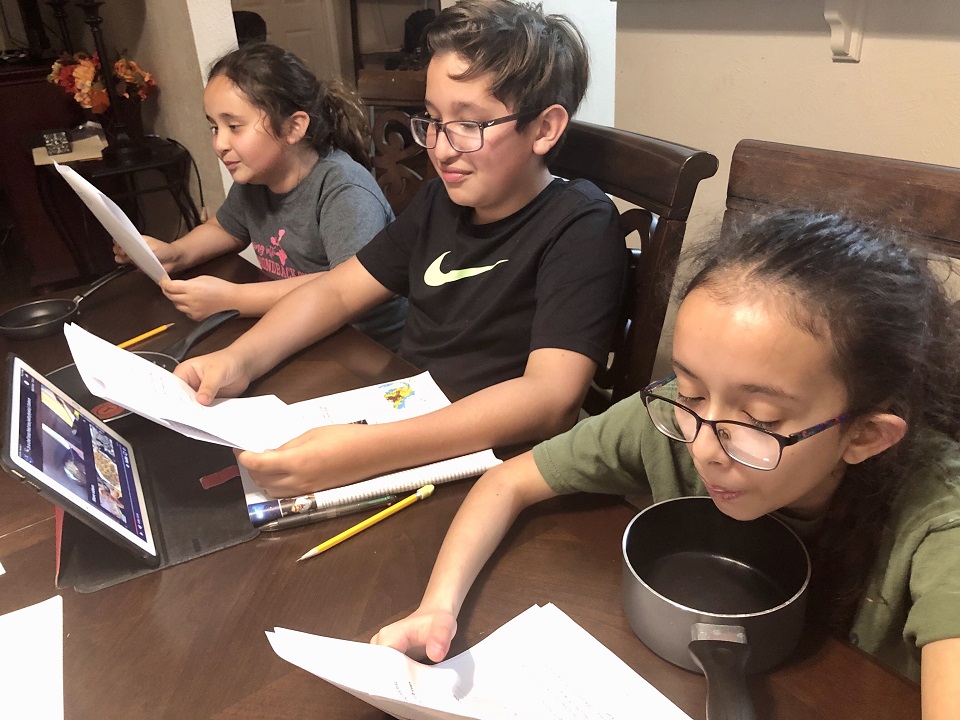 During challenging times like these, people can take solace in unexpected things. For some teachers and students, it's the science behind making the best fried rice. Linda Chisholm, an educator with Texas A&M University-Corpus Christi, has used Science News in High Schools (SNHS) resources in a variety of ways to get students interested in research. Now that schools have transitioned to remote learning, she's had to adjust her lessons, but continues to use SNHS to tap into her students' scientific curiosities.
How are you currently using program resources?
I recently used the Science News article How to make the best fried rice, according to physics and instructed students to follow the methodology, record their data and arrive at their own conclusions about the validity of the article's findings. Due to the COVID-19 pandemic, educational platforms have changed overnight, preventing my conducting this lesson in South Texas schools where I work alongside Texas A&M University Corpus Christi in science competitions and research. Working with teachers from this cohort, I adjusted the lessons originally designed for a classroom setting to an at-home demonstration, providing the ingredients for students to use in conducting the lesson with the added benefit of putting food on the table for their families.
This project began with a few students in South Texas and now stretches across state lines and is continuing to grow!
Before schools closed due to the coronavirus pandemic, were there specific activities your students participated in, using Science News in High Schools, to meet classroom goals?
Yes, many. When I worked with elementary students, I printed and cut out Science News pictures and wrote the name of the object in sentence strips for them to practice word repetition and context clues. My middle school students have used Science News in High Schools resources when conducting research and experimentation for both e-Cybermission and other science fair competitions. In high school, students use SNHS materials to advance their reading skills through vocabulary enrichment, which helps prepare them for the state exam in Texas.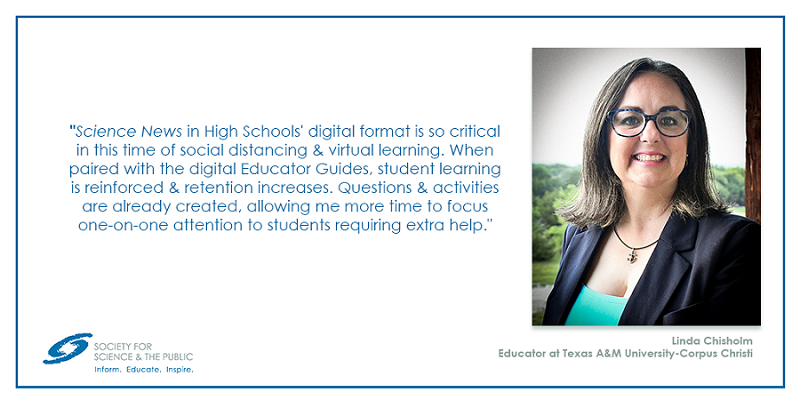 What has the impact been on your students?
The impact has been enormous. SNHS serves as an equalizing force for students who do not have the monetary resources to enter science competitions. One of my students expressed to me that she did not have to feel embarrassed when competing at the state-level because she did not have the money for a fancy board or props. She could use Science News articles and her presentation skills to discuss her experiment with judges. Another student used the resources to pull quotes from scientists about wind turbines and placed them onto his project board. One individual approached him to discuss one of the quotes and the student later found out that the person who approached him was the author! This chance meeting led to a professional conversation about STEM.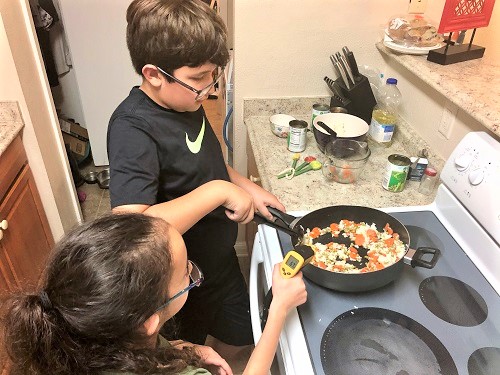 How do you think Science News in High Schools could help your fellow educators who are not currently participating in the program?
Science News in High Schools resources always provide a plethora of research articles at my fingertips, which not only opens the door to the outside scientific world for students, but reduces the time required for me to locate enrichment activities for my science research students. I have also used the materials during training sessions with Texas A&M and our regional science fair for both teachers and students. The magazine's availability in digital format is so critical in this time of social distancing and virtual learning. When paired with the digital Educator Guides, student learning is reinforced and retention increases. Questions and activities are already created, allowing me more time to focus one-on-one attention to students requiring extra help.
Educators who are interested in ensuring their school's sponsored spot for the next school year can sign up here.